Hi there. If you are reading this then it is quite likely that we have just worked each other or are working right now.
ABOUT ME
My name is Peter. I was born in 1956 in West London and spent all my working life at London Heathrow Airport. I took early retirement a few years ago and in 2001 I moved out of the London area to a small town called Market Harborough in Leicestershire. From as far back as I can remember I have always had an interest in radio; and after a long spell as a SWL I finally took the class "B" radio exam in 1983 and was issued with the call G6UMJ. A year later in 1984 I took the Morse code test and was issued a class "A" license and given the call sign G4XEX.
.
I have put several Special Event Stations on air and run the station GB0BON for the Welland Valley Amateur Radio Society every June from Ruperts' View just outside the village of Naseby. This is site where the decisive battle of the English Civil War was fought in c1645. For a number of years I was also one of the volunteer operators of GB3RS at the RSGB National Radio Centre in Bletchley Park, and also the QSL manager for GB3RS. The National Radio Center which houses GB3RS was a purpose built, state of the art, amateur radio station. Unfortunately over the past couple of years standards have slipped and it has now become no more than a glorified club radio shack and is not what it was a when first opened.
In 2018, with other members of the Welland Valley ARS, I will be putting 12 Special Event Stations on air in memory of the 18 million killed and 24 million wounded in the Great War. See http://www.qrz.com/db/GB1GW for details, or the WVARS web site, http://www.wvars.com/
.
I am active on all bands from 80m to 10m HF and 144-145/430-440 MHz. My favorite modes are SSB, BPSK31 and RTTY. I try to get on air at least once or twice a week and try to fire my rig up whenever there is a HF contest, so you may well find me on the HF bands then. After a 30 year break I am also trying to get back into CW. It is taking me a while to get my receive up to speed and my sending needs a lot of improvement, I am also trying to get to grips with a bug key for the first time, so if you work me on CW please be patient.
.
I am occasionally asked how to put the "CQ" and the "73"on the waterfall when using PSK or RTTY. The program I use is HRD and Digimaster 780; it is quite simple to do. Use the Tag < ident : CQ > for the CQ and < ident :73 > for the 73. A word of warning though, the < ident :> Tag does not work very well if you use more than two letters.
.
STATION DETAILS
For HF voice I use a Yaesu FTDX 3000 + Ameritron AL-811H Amp (400w) + Palstar AT1KM ATU.
For HF DATA I use the Yaesu FTDX 3000's built in sound card + DELL PC + HRD Digimaster
For mobile HF I use a Yaesu FT 857
For 5 MHz HF I use a Yaesu FT-70GH through a FC-70M ATU + 9:1 unun into an end fed wire.
For VHF/UHF I use a Trio TS-780 through a MML144/100s and a WELZ SP-350SWR/PWR meter.
For portable/Digital I use an Icom IC-92D.
ANTENNAS
.
A Full size G5RV running NE - SW. (80m, and 40m)
A TB1 Triband in the roof space runninh NW - SE (10m 15m 20m)
A random long wire antenna end fed through a 9:1 unun running NE - SW. (160m and 60m)
I am also experimenting with a Cobweb in the roof spaace (10m - 12m - 15m - 17m - 20m)
HEX Beam. (20m 17m 15m 12m 10m 6m)
VHF/UHFVertical.
.
The picture below is of my shack. THE "OUBLIETTE"
Me Working GB3RS . . . . . . . . . . . . . . . . .My daughter Charlotte working GB3RS
NRC Volunteers at the Lincoln Hamfest 2017.
For more images from GB3RS and the National Radio Center at Bletchley Park
CLICK HERE>>> http://www.flickr.com/photos/90498614@N02/sets/ <<< CLICK HERE
.
Did you know... The volunteers at Bletchley Park have there own magazine
CLICK HERE >>     http://www.bletchleybugle.uk/​       <<< CLICK HERE
QSL / SWL DETAILS
I have collected QSL cards since my SWL days and still do. I QSL 100% to all QSL and SWL cards sent to me through the bureau. If you want one a little quicker please request a Bureau card via clublog and I will send you one out with my next batch. I have recently started to upload my log to Clublog and use the OQRS system for both BUREAU and DIRECT QSL request. I prefer to use the BUREAU and send my return cards out every three months. (MARCH -JUNE -SEPTEMBER -DECEMBER). My CLUBLOG logbook is updated every week. I also send out e'QSLs for all contacts made. I have also started using LoTW to confirm contacts. My old logs have been uploaded to LoTW and will be uploading future contacts on a weekly basis.  If you want to QSL direct please use OQRS or send a self-addressed envelope and 2US $, postage from the UK has gone up in price quite a lot. Direct QSL's with no US$ or with IRC's will be returned via the bureau. I am also QSL manager for several special calls and regrettably can no longer afford to cover the postage of direct QSL's myself. UK stations please send a SSAE. If you are a short wave listener and hear me I would appreciate a SWL card, I like to know where my signals are ending up!
Please note I am no longer QSL manager for GB3RS. Do not send any GB3RS QSL cards to me via the Bureau or direct.
.
My received QSL's are on G4XEX Facebook page
https://www.facebook.com/G4XEX-1513555025613743/
Use this to request a Bureau or direct QSL card from G4XEX.
(THERE ARE STILL SOME DELAYS AT THE RSGB BUREAU FOR THE G4X SERIES CALLS)
.
G6UMJ QSL CARD
.
These are my current QSL cards. The first image is me with my daughter Charlotte in Euro Disney, the next was taken in the Tramwats Museum in Crich Derbyshire and the last is a picture of the old gramar school here in Market Harborough, built in 1614.
G4XEX QSL CARDS
These are my old QSL cards from the 1980's and 1990's.
SPECIAL PREFIX QSL CARDS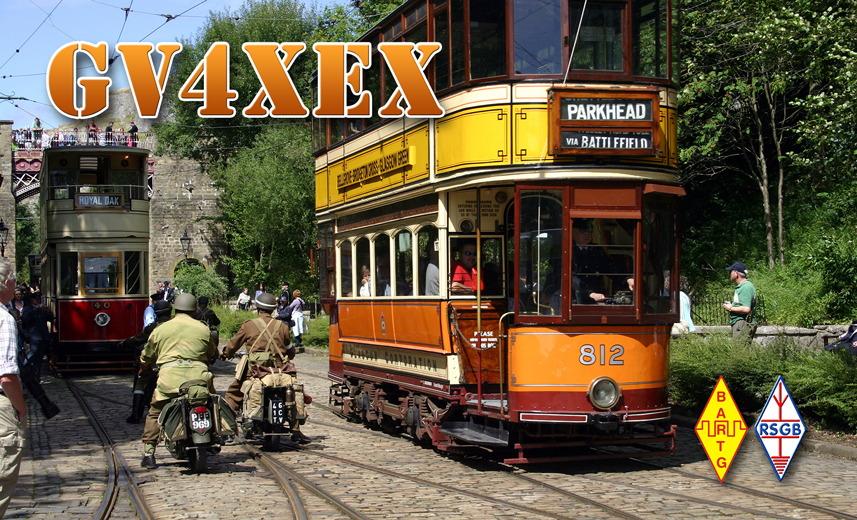 OTHER CALLS
G6UMJ . .21-02-1983 to 05-04-1984
GU4XEX . .MAY-1984 to JUNE-1984
VE6/G4XEX . .MAR 2004 to MAR 2004
W2/G4XEX . .MAR 2004 to APR 2004
EI/G4XEX . .JULY 2006 to AUG 2006
EA8/G4XEX . .MAY-2010 to JUNE-2010
GR4XEX . .29-04-2011 to 09-05-2011
GQ4XEX . .05-05-2012 to 10-06-2012
GO4XEX . .21-07-2012 to 09-09-2012
 EA8/G4XEX MAY-2013 to JUNE-2013
GV4XEX . .05-07-2013 to 30-07-2013
GW4XEX . .12-07-2014 to 19-07-2014
F/G4XEX . .MAY-2015 to JUNE-2015
GW4XEX . .JULY 2015 to AUG 2015
ZB2/G4XEX ..MARCH-2018
.
QSL MANAGER FOR SPECIAL EVENT CALLS
MAY 1985 GV0ACF ARMY CADET FORCE
.
.
MAY 1986 and NOV 1987 G1MNW/GB0ACF/GB1ACF/GB6ACF ARMY CADET FORCE
FEB 2010 GG100MHG MARKET HARBOROUGH GUIDES
http://www.qrz.com/db/gg100mhg
.
JUNE-JULY 2010/2011 GB0BON BATTLE OF NAESBY
http://www.qrz.com/db/GB0BONNN
.
FEB2012 - GB3RS RSGB DEMONSTRATION STATION, BLETCHLEY PARK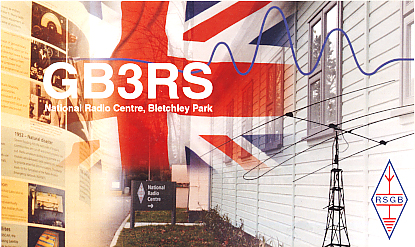 CLUBS
I am a member of several clubs.
The RSGB http://www.rsgb.org/
RADIO AMATEUR OLD TIMERS' ASSOCIATION# 2401, http://www.raota.org/
THE EUROPEAN PSK CLUB# 5312 http://www.eupsk.com/
THE DIGITAL MODES CLUB # 2259, http://www.digital-modes-club.org/
BARTG # 8732 http://www.bartg.org.uk/
THE 30 METER DIGITAL GROUP # 2259, http://www.30,dg.org/
I am also the secretary of the WELLAND VALLEY ARS here in Market Harborough. http://www.wvars.com/.
FUTURE PLANS
I like to holiday in both Europe and America, and as of this year I will be taking my Icom IC-92DVHF/UHF with me to take advantage of the CEPT T/R 61-01 agreement. I will have some cards printed up after I return so I may even work you from your own country!
Best wishes and good DX to you all.
73's
Peter
.
THIS COUNTS THE VISITORS TO THIS PAGE AND THEIR COUNTRIES
IT WAS STARTED ON THE 26-12-09
Okay so just had to put these videos on here. I hope you enjoy.
This is the video that plays at the R.S.G.B's National Radio Centre in Bletchley Park.
O.K. So here is my one and only claim to fame. A short interview on the TX Factor. Much of this was filmed in Bletchley Park at the National Radio Centre. My bit starts about 30 minutes in and thankfully only laste a couple of minutes. There are some good shots of the huts before they were renovated and our "Vertical" SteppIR after a rather strong winter storm had attacked it and turned it onto it's side.
We all know this one! I used to listen to this on my aunties radiogramme many years ago when I was very young. The radiograme also had shortwave on it and I would spend hours tuning round to all the strange stations and noises on the bands. I guess it had some effect on me as half a century later here I am on the air.
Another old one i found on Youtube.
To my horror i found this video of me on Youtube! I had no idea anyone was behind me filming. Sorry about the coughing I had a sudden tickle in my throat and needed a drink!! I must pay more attention to what is going on behind me in the future.
This is the opening of the National Radio Centre at Bletchley Park. I appear in the vider at about 5:40 demonstrating the radio to the various VIP's there.
This is at the launch of Funcube. when it was switched on by he ground crew at Bletchley Park. You can just about see me in the video, I am sitting on the far right.
Dilbert"The knack" This gave me a giggle.
This is the RSGB's Video promoting Amateur Radio to youngsters