Pse see now my New web site with Log book online inside!: http://in3aef.jimdo.com/

( restarting 07 march 2010 )
Member of INORC "Italian Naval Old Rhythmers Club" n. 627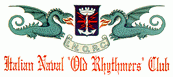 http://www.inorc.it/
Member of GRT n. 134 http://www.telegrafia.it/
Member of SKCC n. 5785 http://www.skccgroup.com/
Member of Marconi Club ARI Loano: "marconista" n. 776
http://www.ariloano.it/marconiclub/
Member of A.R.M.I. n. A/673
http://www.assoradiomarinai.it/
73' dear friends! I like dx and local ragchew on cw mode qrs. My cw teacher is Oscar Portoghese I7OHP -best tnx to him-. My activity on all hf qrg: from 10m to 160m. Other more info about me in qso.... hi...
RIGS & ANT:
Qth A: Yaesu Ft 897 - Yaesu Ft 817;
Ant. G5RV fullsize - cubical quad 2 el. 10-12-15m - 4 elem. log periodic v-uhf: All selfbuilt - New! vertical broadband "Bluemoon 2.0" by IW2EN ("winter ant." )
Qth B: Kenwood Ts 450
Ant. windom fullsize with supplementar arms for Warc selfbuilt
/M (es /P): Yaesu Ft 100- vehicular whips EcoAntenne - Diamond v-uhf; Straight key ex DDR surplus ( Ant. fishing rod or windom short selfbuilt for field days or SOTA expeditions qrv in baggage car ).
No Amplifiers! ....are small station's!
KEYS: ( usually on air, but other more qrv.... )
- straight keys: "svedish" ex Nato
es Lionel J38
- paddle: Kent "Twin"
es "wood" paddle homemade
- bug: I1QOD De Luxe
Lionel J36 (all original)
Vibroplex Original De Luxe abt 1939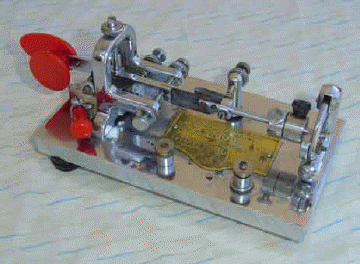 QSL POLICY:
I confirm 100% your qsl without cost or money. I send to you my traditional paper qsl homemade direct -if i have your adress- or bureau. Best tank's for your e-qsl, but for my is BETTER old, nice, traditional qsl...( your paper qsl need for DXCC!!! ) Last but not least: SWL's are welcome!
WARNING: Dear Friends, i'd like to tell you that, tanks to the greediness of Poste Italiane who increased the annual cost of a small p.o. box from 29,00 € to 100,00 € plus taxes, from January, 01, 2012 your direct qsl must be sent directely to my address and not to p.o. box nr. 7, that will be closed.
How send your qsl's to me? You have three options:
- QSL's direct to my address: see up! ( REPLY DIRECT )
- QSL's via bureau
( REPLY via BUREAU )
- E-QSL's ( .... better as NOTHING! ... reply AG mode with e-qsl )
My qsl's for you:
_______________________________________________________________
Past qsl's:
_______________________________________________________________
AWARDS( cronologically order )
Marconi Club ARI Loano
Inorc Award
---
Possible direct contact:
-SKYPE: digit simply: IN3AEF (Warning: my english is vy lousy!)
-e.mail: see up!
See my web site: http://in3aef.jimdo.com/
Hpe cuagn on hf cw mode . Best 73' es gl.
.....