Hello, Thank you very much for looking me up on QRZ.COM. I mainly operate on 21Mhz. Please call me anytime if you hear me. I would like to work many DX stations and hope to see you on the air. 73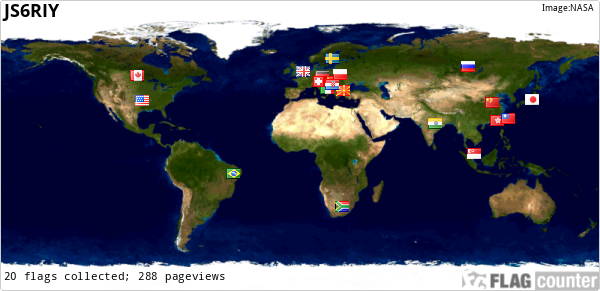 AS-024 Yaeyama Islands  
The beach of Ishigaki Island
Ishigaki Island introduction: http://www.ishigaki-japan.com/
These three of four towers are standing on top of the building. The highest tower is about 20m high from the ground and it has 7MHz inverted V, 21Mhz6 element Yagi and 24Mhz 4 element Yagi.
Another two towers are 13m high above the ground. One has 18MHhz4 element Yagi and 14MHz 4 element Yagi
The other tower has 50MHz 5element Yagi and 28Mhz 5 element Yagi.
6428656 Last modified: 2015-07-16 00:34:49, 3968 bytes
Login Required

Login is required for additional detail.
You must be logged in to file a report on this page
Public Logbook data is temporarily not available for this user