LOL!
I hope you lol at the picture! I do. I was being completely silly in that shot where I made my hair big and look serious. hahahaha!
Hi!
My name is Scott. I received my call sign KD4YDD on 5/23/1993 (23/5/1993)
The mess that is my station.
Radios.
I have a Icom IC-7700 with built in antenna tuner which is connected to 3 element A3S tri-bander. A A-99 10 meter 1/2 wave. A homemade 80m dipole. (Runs northeast - southwest and is 25ft on the north eastside and 5ft on the southwest). Also have a homemade 40 meter dipole. (Run pretty much East to West. 30 feet on the west side and 5 feet on the east side.) And lastly I have a 500ft longwire. For 6 meter stuff, I am verts and wires only! Nothing fancy here! =)
Icom IC-2820H 2/440 dual bander D-star mobile hooked to a Triband diamond.
I have a Motorola MaxTrac for local 900mhz repeaters on a Andrews 900mhz vertical.
TYT TH-9000 for 220mhz FM work @ 55 watts. Hooked to a mono-band vertical up about 40ft.
Motorola Syntor X-9000 for 10 metter / 6 meter FM work @ 110 watts. Also serves as my 6 meter activity radio
Kenwood TM-231A - 2 meter mobile radio. I set this unit up as a APRS iGate. (KD4YDD-1). I am using a KPC 3 with it.
Kenwood TK-840 Commercial 440 radio that I use for local repeaters. I like to hang on 440 a good bit!
Icom ID-1 1200mhz D-star / Analog rig.
IC-706MKiiG - I have been using this rig as my data rig and VHF/UHF SSB rig. I have it hooked to a older Dell running HRD and DM780. The plan was to put it in the mobile, but I like it so much that I ordered another one!
~~MOBILE STATION~~

-Motorola Spectra (A7) 900mhz
-Alinco DR-605 2 meter / 440 dual band
-Motorola Syntor X 9000 (10 meters FM - 6 meters FM)
-Motorola GTX 900 Portable
-ICOM IC-706MKii (HF - 2 meters) w/ LDG tuner
I am a weather nut and have a personal weather station. Below you can find the current conditions at my QTH.
My XYL (Stacy) and I. <3 <3 <3 =)
I enjoy contesting, chasing rare DX stations and IOTA's as much as possible. I enjoy building antennas. The most recent is a 900mhz groundplane. 10m seems to be the band I enjoy quite a bit, but you can find me all over the bands. I also enjoy working 6m, and QRP on home brewed antennas! Additionally I enjoy working various digital modes, PSK, RTTY, JT65, SSTV, etc.
Had my 5 yearold son Lucas on the air a few times. :)
Large Visitor Globe
Large Visitor Map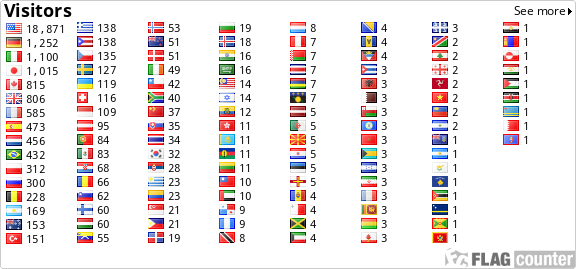 Various clubs and groups I am a part of...