I started my HAM live at age 10 when my parrents got me a Radio Shack 101 electronics project kit.
Latter I thought I would become a photographer.  I moved from Oklahoma City to Dallas and starved.  Walking home from work at KA Electroncs as a stock boy to pay the bills I walked past Devry Instutate of Electronics.  Needing to make a change I went back to school and learned electronics.
I didn't become a ham until I was 32 as KD5AMB.  When I upgraded to general I took my GrandFather's call sign  W5TSU.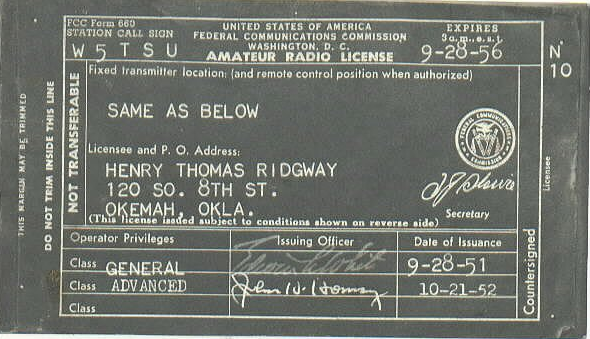 If information on my electroic project goto w5tsu.net
8157023 Last modified: 2017-06-13 18:46:17, 744 bytes
Login Required

Login is required for additional detail.
You must be logged in to file a report on this page
Public Logbook data is temporarily not available for this user