QSL: [QRZ.com, eQSL, LOTW] AND DIRECT AND BUREAU
RETURN 100% DIRECT QSL CARDS RECEIVED
My Twitter (QSL Cards Received)
WARNING: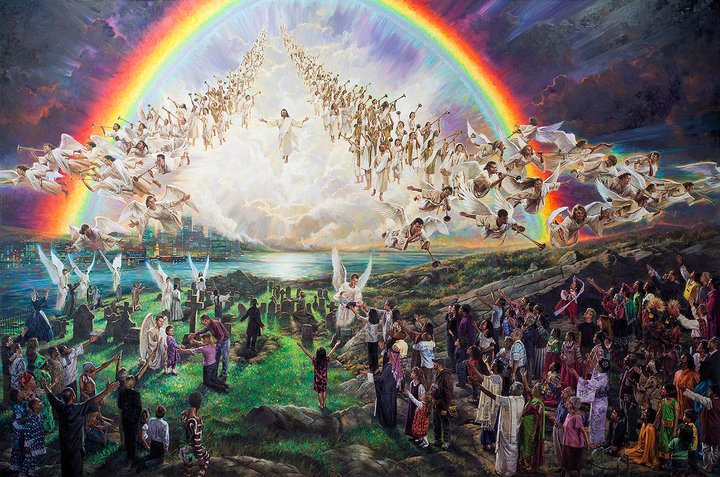 Jesus Christ is coming soon!
Jesus Cristo em breve chegará!
Time Line of Final Events
Linha do Tempo dos Eventos Finais
Perhaps you are new to the study of biblical prophecy. If so, the more you delve into this arena the more confused you may become! One purpose of this page is to clarify "Facts vs. Fiction" concerning God's "sure word of prophecy" (2 Peter 1:19, KJV). The following sequence reveals what the Bible says is on the horizon. For more details, read this e-book.
Talvez você seja novo no estudo da profecia bíblica. Se assim for, quanto mais você mergulhar neste conteúdo, você poderá ficar ainda mais confuso, mas a  finalidade desta página é diferenciar "Fatos vs. Ficção" referentes a "verdadeira profecia" de Deus (2 Pedro 1:19). A seguinte sequência revela o que a Bíblia diz sobre o que está a nossa frente! Para mais detalhes e aperfeiçoamento no conteúdo, recomendo a leitura dos e-books (ou do livro físico se desejar) Eventos Finais e O Grande Conflito, ambos de Ellen G. White 1827-19125.
1) YOU ARE HERE (We're in the year 2017 AD)
1) VOCÊ ESTÁ AQUI – (Nós estamos no ano 2017 dC)
2) EARTH'S LAST CRISIS – Luke 21:35; Rev. 3:10. No o­ne knows when it will come, yet it will hit at an unexpected time, like September 11. This crisis could stem from many causes – economic, natural (such as a huge earthquake, etc.), or possibly, a terrorist attack.
2) A ÚLTIMA CRISE MUNDIAL – Lucas 21:35, Apocalipse 3:10. Ninguém sabe quando ela virá, mas ela vai bater em um momento inesperado, como o 11 de setembro. Essa crise poderá decorrer de várias causas – econômicas, naturais (como um terremoto, etc), ou, eventualmente, um ataque terrorista.
3) THE MARK OF THE BEAST IS ENFORCED BY LAW – Rev. 13:16,17 The "mark of the beast" will be enforced by governments around the world as a supposed "solution" to a global, desperate crisis. The majority of Earth's inhabitants will not realize this is "the mark," for they will be deceived. Rev. 19:20. The terms "beast" and "mark" are code words in the book of Revelation that God's people alone will understand. They will know who the "beast" is, and what his "mark" is, while the rest of the world has no clue.
3) A MARCA DA BESTA É IMPOSTA POR LEI – Apocalipse 13:16,17. A "marca da besta" será aplicada por governos ao redor do mundo como uma suposta "solução" para uma desesperadora crise global. A maioria dos habitantes da Terra não vai perceber que esta é "a marca", pois serão enganados. Apocalipse 19:20. Os termos "besta" e "marca" são palavras de código no livro do Apocalipse que somente o povo de Deus irá entender. Eles saberão quem é a "Besta", e qual é a sua "marca", enquanto o resto do mundo não tem nenhuma pista.
4) THE THREE ANGELS MESSAGES ARE HEARD WORLDWIDE – Rev. 14:6-12 Before anyone receives "the mark," God will send a special, final message to warn and enlighten a world filled with people He loves and earnestly wants to save. This special message is the message of "The Three Angels." These angels represent human beings who understand and communicate this exact message with "a loud voice" to "every nation, tribe, tongue, and people" (Rev. 14:6,7). The message is given before the return of Jesus Christ (Rev. 14:14-16).
4) AS TRÊS MENSAGENS ANGÉLICAS SERÃO OUVIDAS PELO MUNDO INTEIRO – Apocalipse 14:6-12. Antes que alguém receba "a marca", Deus enviará uma especial mensagem final para advertir e iluminar um mundo cheio de pessoas que Ele ama e sinceramente deseja salvar. Essa mensagem especial são as "3 Mensagens Angélicas". Esses anjos representam os seres humanos que compreenderam e comunicaram esta precisa mensagem em "alta voz" para "toda nação, tribo, língua e povo" (Apocalipse 14:6,7). A mensagem é dada antes da volta de Jesus Cristo (Apocalipse 14:14-16).
5) THE FINAL CHOICE – THE SEAL OR THE MARK? – Rev. 7:1-3; 13:16-14:1. During Earth's last crisis, every living human being will make a final choice – choosing the side of Jesus Christ and the truth (receiving the "seal of God") or the side of Satan and the "beast" (receiving his "mark"). Humanity will be divided into two great, final classes.
5) A ESCOLHA FINAL – O SELO OU A MARCA? Apocalipse 7:1-3; 13:16; 14:1. Durante a última crise da Terra, todo ser humano vai fazer uma escolha final – escolher ficar ao lado de Jesus Cristo e da verdade (recebendo o "selo de Deus") ou ficar ao lado de Satanás e da "besta" (recebendo a sua "marca") . A Humanidade será dividida em duas grandes classes finais.
6) THE CLOSING OF HEAVEN'S DOOR OF SALVATION – Rev. 22:11 After everyone has had a chance to make an enlightened, intelligent decision, then the "door of mercy" will close forever, just like the door closed to Noah's ark before the flood (see Genesis 7:16). Every human being will either be "righteous" and "holy," or "filthy" and "unjust" (Rev. 22:11). There will be no more changing sides.
6) O FECHAMENTO DA PORTA DA GRAÇA – Apocalipse 22:11. Depois de todos terem tido a oportunidade de fazerem suas escolhas, então a porta "da misericórdia" vai fechar para sempre, assim como foi fechada a porta da arca de Noé antes do dilúvio (ver Gênesis 7:16). Todos os seres humanos serão ou "justos" e "santos", ou "imundos" e "injustos" (Apocalipse 22:11). Não haverá mais oportunidade para mudar de lado.
7) THE SEVEN LAST PLAGUES FALL – Rev. 16; 14:9-12 The seven last plagues are God's final judgments upon a world that has rejected His love, the cross of Jesus Christ, the worship of the Creator and full authority of the Ten Commandments (14:7, 12).
7) A QUEDA DAS SETE ÚLTIMAS PRAGAS – Apocalipse 16; 14:9-12 As sete últimas pragas são juízos finais de Deus sobre um mundo que rejeitou o Seu amor, a cruz de Jesus Cristo, a adoração do Criador e a plena autoridade dos Dez Mandamentos (Apocalipse 14:7, 12).
These plagues fall only upon those who have chosen "the beast" and received its "mark" (Rev. 16:1,2). This time period is also called the "time of trouble" (Daniel 12:1). During this awesome period, God's people will be fully protected, just like the Israelites were during the falling of the ten plagues in Egypt (see Exodus 7-12; Psalm 91). At the end of this period, God's faithful ones will be "delivered" (Daniel 12:1).
Essas pragas caem apenas sobre aqueles que escolheram "a besta" e receberam a sua "marca" (Apocalipse 16:1,2). Este período também é chamado de "tempo de angústia" (Daniel 12:1). Durante este período, o povo de Deus será totalmente protegido, assim como os israelitas foram durante a queda das dez pragas no Egito (cf. Êxodo 7-12; Salmo 91). No final deste período, os fiéis de Deus serão "resgatados" (Daniel 12:1).
8) THE BATTLE OF ARMAGEDDON – Rev. 16:14-16 This is the final "battle of that great day of God Almighty." Jesus Christ returns as "KING OF KINGS AND LORD OF LORDS" (Rev. 19:11-16) to defeat the global forces of Satan, sin and Babylon (Rev. 16:19) and to deliver His blood-bought, obedient people.
8) A BATALHA DO ARMAGEDOM – Apocalipse 16:14-16. Esta é a "batalha final do grande dia do Deus Todo-Poderoso". Jesus Cristo retorna como "REI DOS REIS E SENHOR DOS SENHORES" (Ap 19:11-16) para derrotar as forças globais de Satanás, do pecado e da Babilônia (Apocalipse 16:19) e resgatar os obedientes que foram remidos pelo seu sangue.
9) THE SECOND COMING OF JESUS CHRIST – Mat. 24:30,31; 1 Thess. 4:16,17 Jesus Christ will return visibly, "with power and great glory," with "a great sound of a trumpet," accompanied by billions of shiny, holy angels. He will resurrect "the dead in Christ" (this is the First Resurrection) and "catch up" His living saints into the air. "Sudden destruction" falls upon the lost who have survived the seven plagues (1 Thess. 4:16-5:3).
9) A SEGUNDA VINDA DE JESUS CRISTO – Mateus 24:30-31; 1 Tessalonicenses. 4:16-17. Jesus Cristo voltará visivelmente, "com poder e grande glória", com "um grande som de trombeta", acompanhado por miríades de miríades de brilhantes e santos anjos. Ele vai ressuscitar "os mortos em Cristo" (esta é a primeira ressurreição), e "arrebatar" os santos para seu encontro no ar. "Repentina destruição" recai sobre os perdidos que sobreviveram as sete pragas (1 Tes. 4:16-5:3).
10) 1000 YEARS, THE SECOND RESURRECTION, THE FINAL JUDGMENT, THE LAKE OF FIRE AND THE NEW EARTH – Rev. 20:1-15; 21:1 After the return of Jesus Christ comes the 1000 years (Rev. 20). At the end of this period comes the second resurrection of "the rest of the dead" who did not participate in the first resurrection (see Rev. 20:5a; 12,13), the final judgment, "the lake of fire" (Rev. 20:14,15) and then the creation of a new heaven and earth (Rev. 21:1).
10) OS MIL ANOS, A SEGUNDA RESSURREIÇÃO, O JULGAMENTO FINAL, O LAGO DE FOGO E A NOVA TERRA – Apocalipse 20:1-15; 21:1 Após o retorno de Jesus Cristo começam os 1000 anos (Apocalipse 20). No final desse período, ocorrem a segunda ressurreição do "restante dos mortos" que não participaram da primeira ressurreição (cf. Apocalipse 20:5 a; 12,13), o juízo final, "o lago de fogo" ( Rev. 20:14,15) e, em seguida a criação de um novo céu e terra (Apocalipse 21:1) .
In God's New Earth, there will be "no more death, neither sorrow, nor crying, neither shall there be any more pain, for the former things are passed away. And he that sat upon the throne said, Behold, I make all things new. And he said to me, Write: for these words are true and faithful (Rev. 21:4,5). Sin will be gone, and God's love will reign forever! For more details, read this e-book.
Na Nova Terra, não haverá "mais morte, nem pranto, nem clamor, nem haverá mais dor, porque as primeiras coisas são passadas. E aquele que está assentado no trono disse: Eis que faço novas todas as coisas. E ele disse-me: Escreve, porque estas palavras são verdadeiras e fiéis (Apocalipse 21:4,5). O pecado terá desaparecido, e o amor de Deus reinará para sempre! Para mais detalhes e aperfeiçoamento no conteúdo, recomendo a leitura dos e-books (ou do livro físico se desejar) Eventos Finais e O Grande Conflito, ambos de Ellen G. White 1827-19125.
The history of mankind in a dream:
A história da humanidade em um sonho: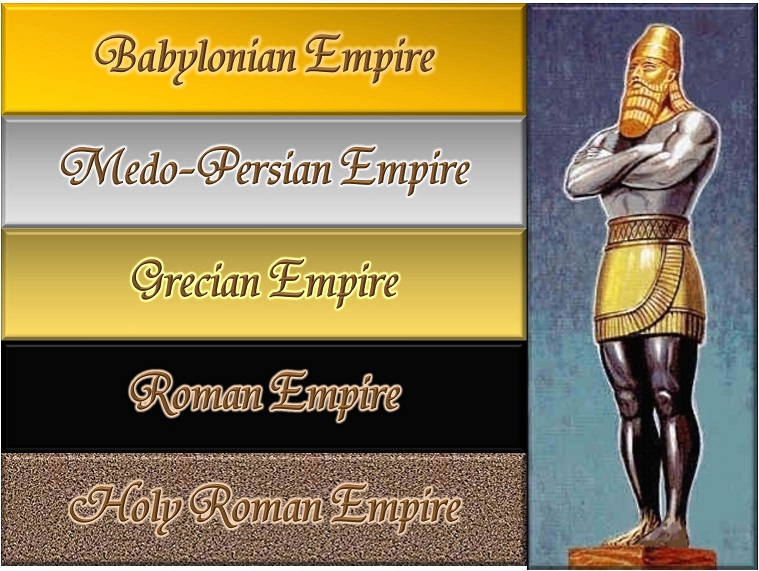 >>> Read more here <<<
>>> Saiba mas aqui <<<
 
One message for you:
Uma mensagem que você precisa saber:
And the third angel followed them, saying with a loud voice, If any man worship the beast and his image, and receive his mark in his forehead, or in his hand, the same shall drink of the wine of the wrath of God, which is poured out without mixture into the cup of his indignation; and he shall be tormented with fire and brimstone in the presence of the holy angels, and in the presence of the Lamb:
And the smoke of their torment ascendeth up for ever and ever: and they have no rest day nor night, who worship the beast and his image, and whosoever receiveth the mark of his name. Here is the patience of the saints: here are they that keep the commandments of God, and the faith of Jesus.
"E seguiu-os o terceiro anjo, dizendo com grande voz: Se alguém adorar a besta [que é distorção da verdade bíbica e dos mandamentos de Deus, feita pela igreja católica e aceita por quase todas igrejas que vieram a existir depois disso], e a sua imagem, e receber o sinal na sua testa [aceitar e compartilhar das suas idéias], ou na sua mão [praticar as obras que a besta propõe], também este beberá do vinho da ira de Deus, que se deitou, não misturado, no cálice da sua ira; e será atormentado com fogo e enxofre diante dos santos anjos e diante do Cordeiro. E a fumaça do seu tormento sobe para todo o sempre; e não têm repouso nem de dia nem de noite os que adoram a besta e a sua imagem, e aquele que receber o sinal do seu nome. Aqui está a paciência dos santos [que não aceitaram a farsa proposta pelas alterações nos 10 mandamentos]; aqui estão os que guardam os mandamentos [original - inclusive quanto ao Sábado] de Deus e a fé em Jesus."
Apocalipse 14 (Rev 14).
This changes the ten commandments was prophesied in Daniel 7:25:
"And he shall speak great words against the Lord, and shall wear out the saints of the Lord, and think to change times and laws: and they shall be given into his hand until a time and times and the dividing of time."
Esta alteração nos dez mandamentos foi profetizada em Daniel 7:25:
"E proferirá palavras contra o Altíssimo, e destruirá os santos do Altíssimo, e cuidará em mudar os tempos e a lei; e eles serão entregues na sua mão, por um tempo, e tempos, e a metade de um tempo."
And I heard another voice from heaven, saying, Come out of her, my people, that ye be not partakers of her sins, and that ye receive not of her plagues. Rev 18:4
"Retirai-vos dela povo meu para não serdes cúmplices em seus pecados e para não receberdes os seus flagelos". Ap 18:4
Thank you for your visit!