SP6PYP - Antenka
SZKOLNY KLUB W BYSTRZYCY
SCHOOL CLUB IN BYSTRZYCA
Klub rozpoczął swoją działalność podczas ferii zimowych w 2011 roku. Już na początku 2012 roku otrzymaliśmy znak SP6PYP, a do klubu należało kilku krótkofalowców. Dzisiaj jest nas ponad 23 krótkofalowców i wielu młodych, których ciągle przybywa.
The club started in 2011 during the winter holidays. At the beginning of 2012 we received a license SP6PYP, bringing together the few amateurs.
Today, the club attended by over 23 amateurs and youth.
---
Nasi członkowie licencjonowani  / Our licensed Members:
Krzysztof SP6JIU
Zbyszek SQ6PZK
Juliusz SP6JUD
Zygmunt SQ6PZL
Jurek SQ6PJS
Grzegorz SQ6STH
Waldemar 3Z6AEF
Wojtek SQ6PWJ
Piotrek SQ6PPI
Mateusz SQ6PMA
Adrian SP6AO
Grzegorz SQ6LDP
Oliwia SO6AIA
Anna SO6AGA
Emilia SP6EMI
Wiktor SP6BMW
Adrian SP6ADI
Michał SP6SIR
Zbyszek SQ6PRO
Łukasz SP6LAK
Honorowi członkowie / Honored Members: 
Janek OK2BIQ
Janek SP6AAT
Ryszard K1CC
---
Nasz Shack / Our equipment :
- Radio YAESU FT-950
- Anntena GP-7 
- Anntena Yagi GB312
- GP Vertical 40m 
- Anntena Dipol on 80m band 
Jesteśmy w trakcie / We are during: 
- Budowa nowej anteny na pasmo 160m / Building new antenna on 160m band
---
QSO's: 
Jeśli nie jesteś w logu proszę o kontaklt z nami / If You Are not in log please contact with us. 
Potwierdzamy QSO używając / We are confirm QSO's using: 
- LoTW
- Bureau OT-01
- Direct 
---
---
Pracowaliśmy w aktywacjach międzynarodowych / We worked in international activities  : 
---
Our school in Bystrzyca.
Nasza szkoła w Bystrzycy.
SP6PYP is a very active club, we organize a lot of meetings and trips.
SP6PYP jest bardzo aktywnym klubem - organizujemy wiele wyjazdów i spotkań.
Bike tours
Wycieczki rowerowe
Activation  SPFF-0898
Aktywowanie SPFF-0898 Rezerwat Przyrody Leśna Woda
Piotrek SQ6PPI, Adrian SP6ADI
Left: Tomek SP6T, Wojtek SQ6PWJ, Waldek 3Z6AEF, Kazik SP6EVZ SK! , Zygmunt SQ6PZL, Zbyszek SQ6PZK, Krzysiek SP6JIU
Kazik SP6EVZ  SK!
Activation of the castle WCA SP-00286, PGA OA04 Oleśnica Mała
Akywowanie zamku w Oleśnicy Małej 
---
Other activities
Inne nasze działania
With OK2BIQ
From thios we started / Od tego zaczynaliśmy: 
Po tych kilku latach naszej działalności dzięki zaangażowaniu i aktywności zmieniliśmy wiele / After these few years of our activity due to the commitment and activity We changed a lot: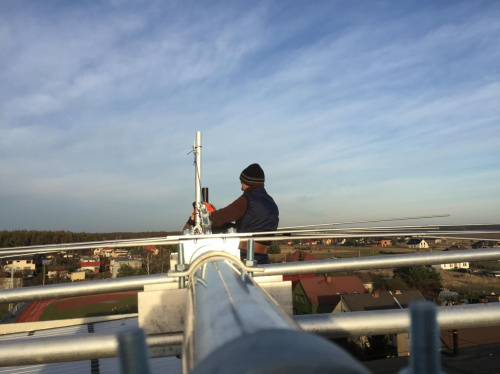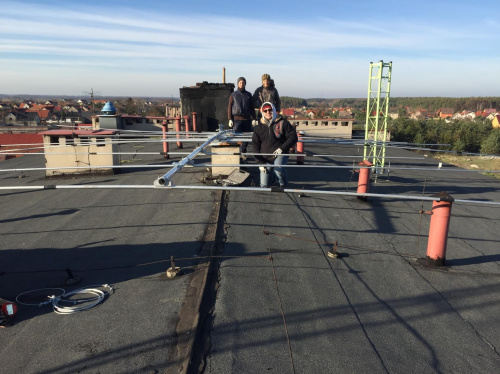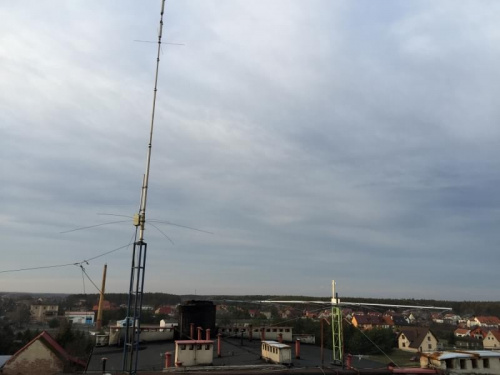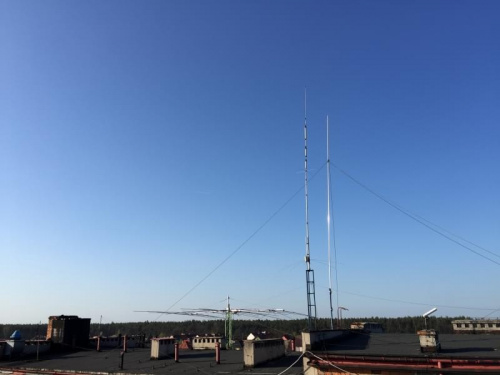 ---
Nasze aktywacje / Our activities :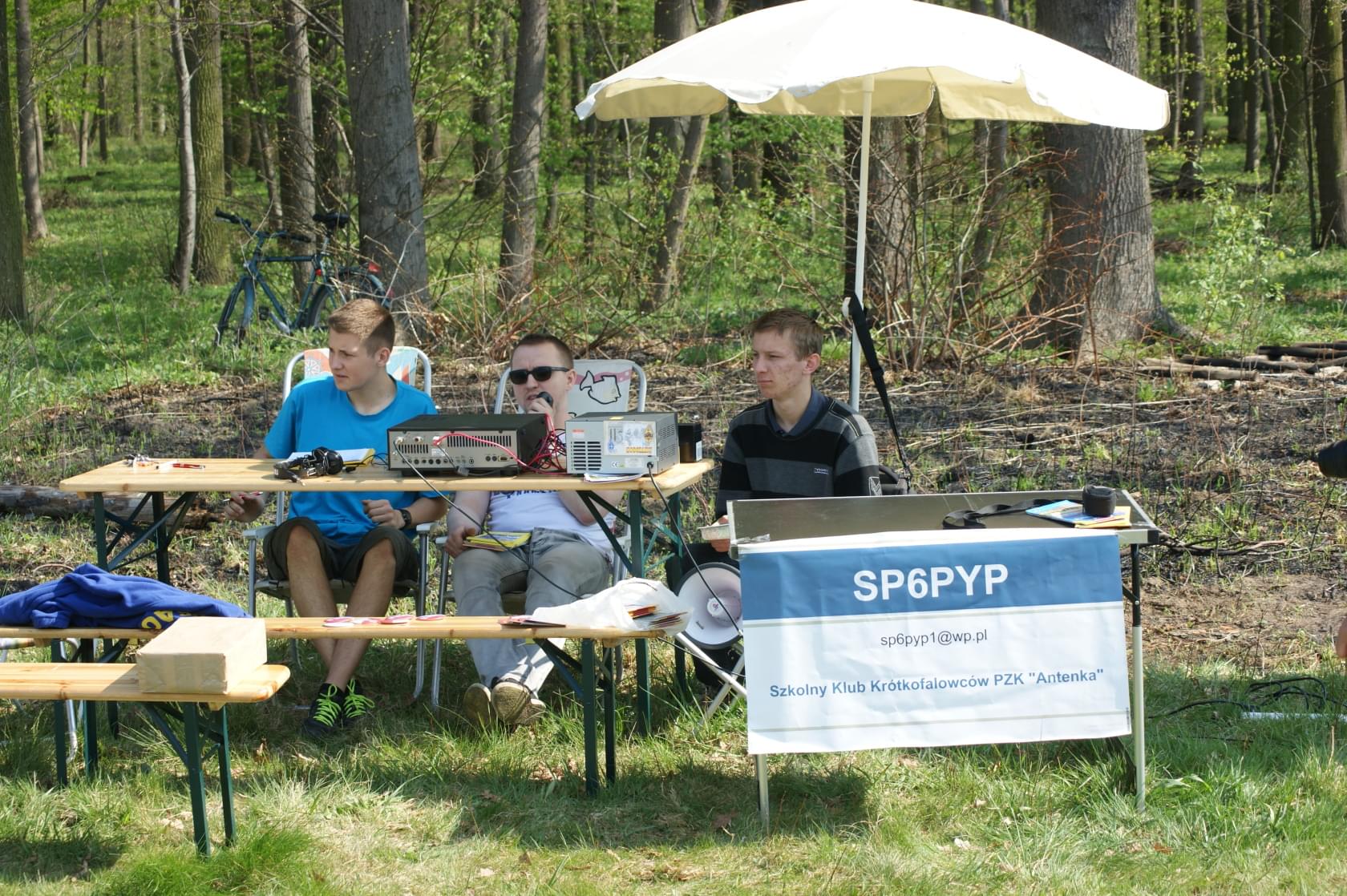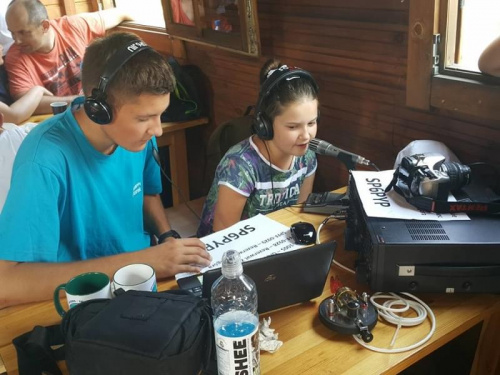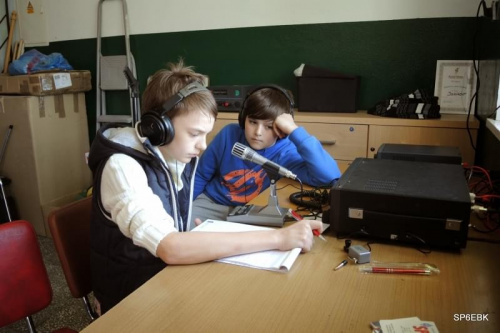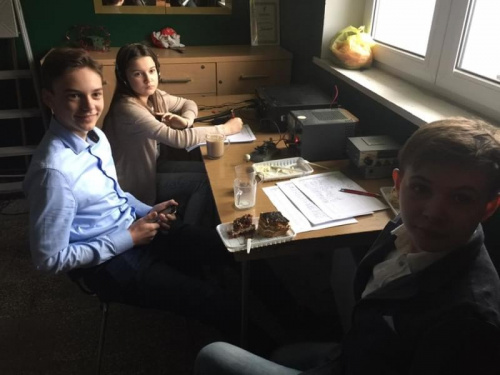 Klub SP6PYP organizuje zjazdy technioczno-towarzyskie / The club SP6PYP organizes reunions Technical - Friendlies: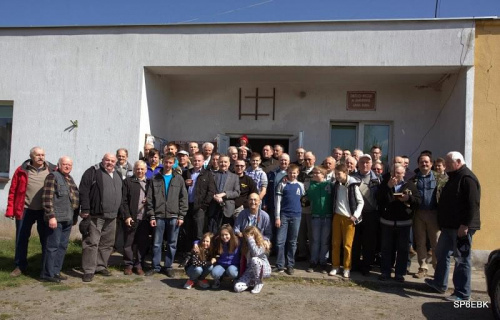 Zdjęcie wykonane przez SP6EBK / Photo made by SP6EBK