..... de Sergio .....
The expert in the field of control systems engineer , Ph.D. , professor. Designer radio and electronic equipment. Many developments are patented . Participated in many international competitions on shortwave. Medalist Ukraine in radio shortwave CW-mode, CFS ( Candidate Master of Sports - radio USSR) , the owner of many diplomas countries. In amateur radio broadcast since 1967. Many years used homemade equipment and Antenn (H/M). In 1990, based on the Z80 used  (H/M) - PC & (H/M) - Software "TRCVR CW-RTTY" ( design , software, modem - all homemade) . Follower telegraph and digital modes . Experiments on UT9LI/ P/ Mobil: TRX max 10 W, 12V, mini-GP, EH and OTHER...
Member INTERNET - "HAM- group " (EchoLink). Much time to communicate with beginning "HAM"- students. Students attend >> INTERNET - lab on site >>>  please  Your visit on >>>
http://UT9LI.NAROD.RU
- answers to questions , electronic problems , diagnostic sign, observations on "HAM-BANDs".
My Experiments with "HAM-Antenns" and equipment (TRX H/M, ICOM, KENWOOD, SDR-TRX 160 ... 6 mtr) in the mobile versions on UT9LI/Mobil. Unexpected results were with a tiny GP, Dipole, Beam 2 ... 5 el, 2QUADs HF&VHF Bands. "EH-Antenn" for range BANDs 14 ; 28; 50 MHz. Mode CW / Digital - Europe, Asia, NA, SA-QSO with RST(Q) 569 ... 599.
  My recommend to get acquainted with the options EH-Antenn site>>> 
  WWW.QSL.NET/W0KPH
Mini REMARKS: Experiments confirm the possibility of using to TPX computer power supply U=12V, P = 300 ... 500 W (Convenient option instead of the battery on the go with the transceiver).
The modern students with desire study electronics and microprocessor engineering. A lot of attention gives to programming and designing of programmed devices. Therefore now my main enthusiasm is a development of educational and applied software. The students do not hasten to build TRX and to have much SWL/QSO. They actively study information technologies, engineering of digital management and digital radio communications of various assignment.
REMARS: Topics related to RADIO_HOBBIES students perform experiments on equipment - observers SWL-Club
swl_Call>>>  UR2680SWL 
(EPC#0529L; 30MDG#6790L ) - Experimental SWL Digital  - Laboratory "SinSys"
UR2680SWL - Students SWL_Laboratory to: research, experiments, virtual computer labs, observation WW HAM  - radio stations, production models and other digital means of communication ...
           PC-Soft"SinSys"for students >                      Walking through the city >                       Nature of the Kharkov-region >
Experimental apparatus The Students SWL-RadioCLUB (organizer of experimental SWL- laboratory Mngr. Sergio M., professor): SDR 160 ... 6 mtr; 24 - 1270 - 1750 MHz; Mini SDR_USB_PC; Ant1:  Yagi 5 el on 50,144,430 Mhz; Ant2:  HF-Multibands_MFJ & Other H/M.
Students - participants laboratory SWL UR2680SWL have modern mobile means of communication, but show interest in the technique of radio amateurs (SDR, RX, TX, TRX and other). Focuses on radio engineering designs that are used for digital HAM - radio. Of particular interest are compact devices for personal computers. Experience of the practical use of radio equipment of digital to communications to monitor the work of amateur radio operators in the HAM - bands, designing digital technology for automation and remote control of technological objects form the basis for the development of programming and synthesis of modern digital modul to PC. Students - SWL master programmable digital technology to further their professional activities.
     UT9LI  QSL ONLY via popular site >>>
  WWW.eQSL.CC
   UT9LI Ex CALL: UA3WDO, RA3ZAP, UA3ZBW, UB5LII, RB5LI, DM3ZJL
  UT9LI Digital & CW-Clubs: EPC#CDG#10999; DMC#3762; NDG#1496; BDM#1303; 30MDG#4566; TRC#009-Ukr; ERC#1091: CTC#219; R-CW-R#258
CQ - for all Associate (Clubs) member of many community organizations hams combining experimental CW / DIGITAL-mode
  Ex infos de UT9LI: Many years posted INFOs-MSG - Information HAM-mode Packet / Packtor through :.... ut9li@winlink.org .... ut9li@F2PY.FMLR.FRA.EU .... ut9li@RN6AM.KRDR.KRD.RUS.EU ....   ut9li@UA6ADV.H.KRD.RU ....  ut9li@RA9XF.SKT.KOM.RUS.AS  >>> Activity for mail users in question (???)<<<
     CQ please your "Visit-FLAG" on:        
    http://UT9LI.NAROD.RU         
Mini Photo_Album
         Hobby, education, profession ...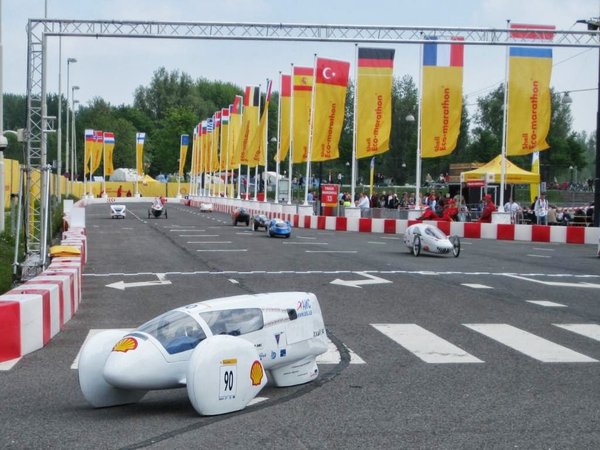 Accept my invitation to visit the site >> UT9LI >>
     Use your mouse scroll. THANK YOU for your "VISIT-Flag"
  de Sergio 
                     Use your mouse scroll. The transition to new page
PRESS