Anna will be attending the University of Colorado School of Engineering, Computer Sciences, Colorado Springs, Colorado, class of 2022! 
2014 ARRL Hiram Percy Maxim Award Winner
 
2015 Amateur Radio Newsline Young Ham of the Year

International Wireless Communications Expo/RCA 2017 Young Achiever
http://radioclubofamerica.org/uncategorized/iwce-breakfast-a-great-success/
WB2MGP  W0ANT  WA6RNU  N9JA
 US Space and Rocket Center Space camp 2016 Thx CQ Magazine!

             Anna at Dayton 2009                                                  Anna in front of same tower, Dayton, 2016
EOSS 214 Ham's at Launch        EOSS 214 flight camera with moon shot    New EOSS February Mission Conductivity Circuit
 Project Phoenix Fill 11/13/2016
​W0ANT Home Built Tower Over Christmas 2016 Break-
HAM NATION:  https://www.youtube.com/watch?v=Qw-ofC2BFv4
Anna, W0ANT, at the 2011 Dayton Hamvention, building a kit sitting next to ARRL President, Kay Craigie, N3KN, a Patrick, WA6MHZ.
Anna, an American Diabetes Association Youth Ambassador, with Colorado Lt. Gov. Garcia, at the 2014 American Diabetes Association Executive Bike Ride, 2017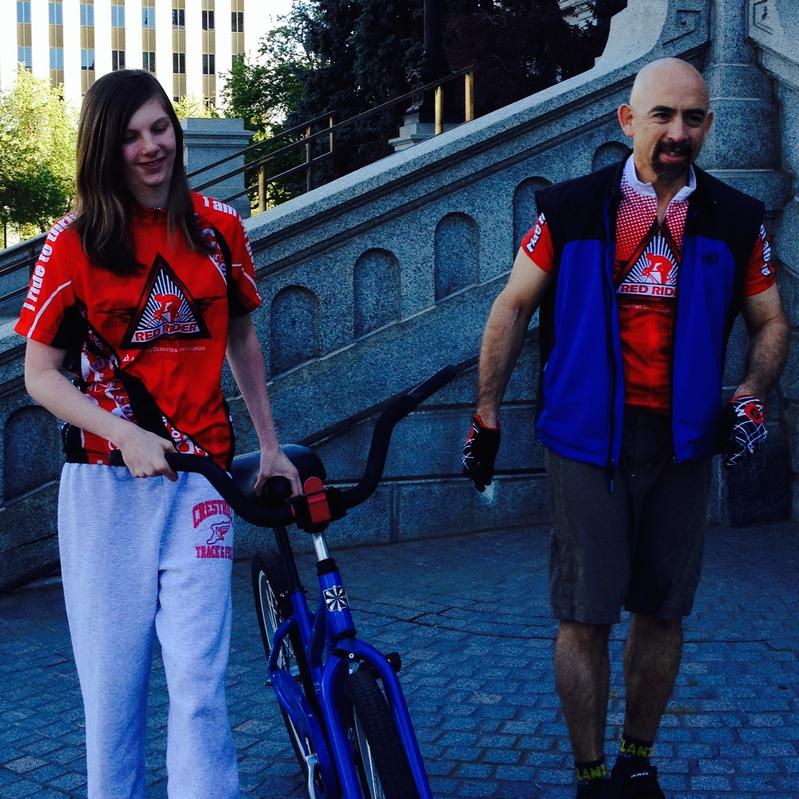 Anna speaking March 2017 on why it is important to financially support diabetic camps on behalf the American Diabetes Association Youth Ambassador program.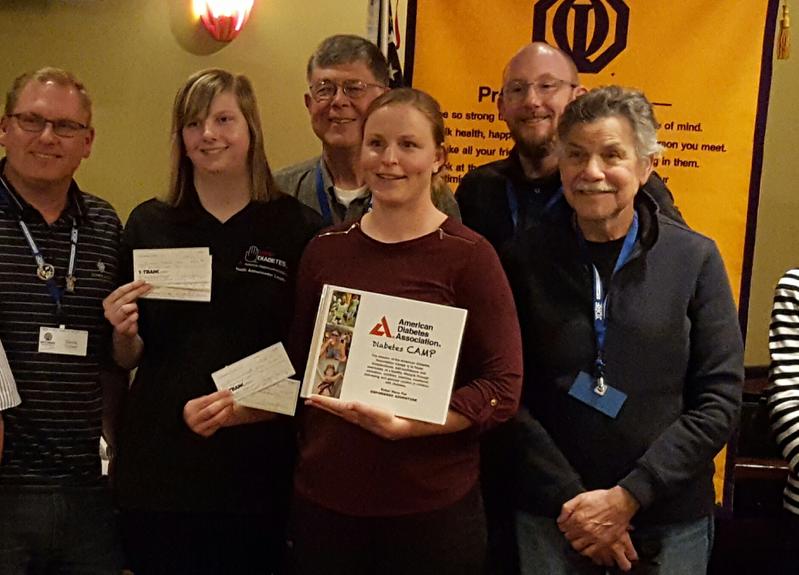 Various photos of Anna, W0ANT, over the years-
 Guy, F0EFQ Anna's Grand father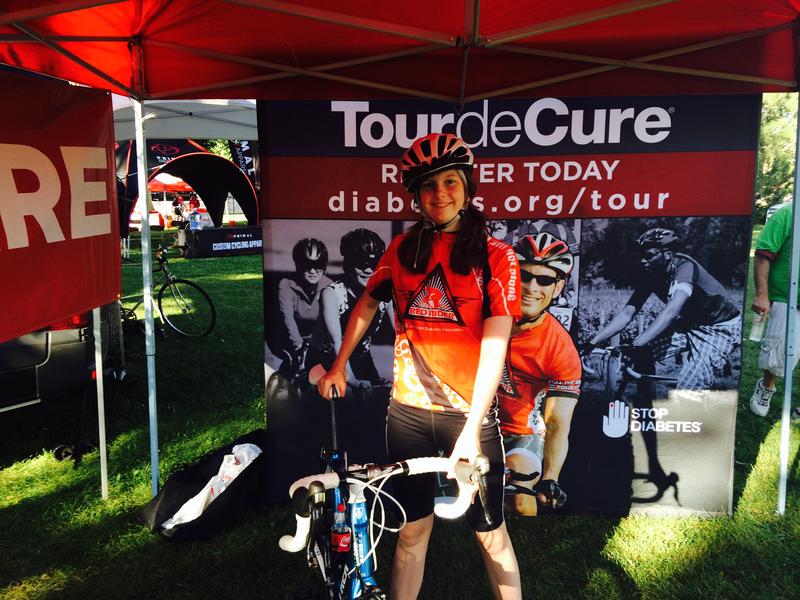 2014 AB0BX Field Day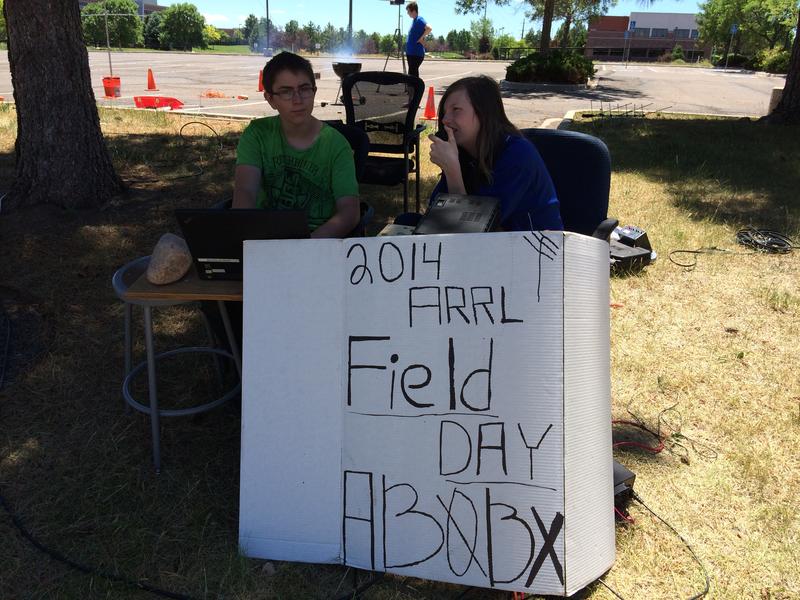 FB Anna on being named the 2010 ARRL Rocky Mountain Youth Operator of the Year!
Love Mom and Dad and all your Ham Friends (-:
-
-
Team Member Youth DX Adventure TI5N/W0ANT July 2011
Contest University 2010 and 2011 Certificates, Dayton, OH
2011 Youth Contest University Youth Speak, Dayton, OH
2011 Youth Forum Speaker, Dayton, OH
2011 Rocky Mountain ARRL Regional meeting, DX Forum Speaker, Taos, NM
2010 ARRL April Rookie Round Up SSB Contest National Top Score
1st Place 2010 CQWW 160M SSB Multi Colorado Section (w/N0AH)
1st Place 2010 USA CQWW WPX SSB 10M (A) 13th World
SO2R NAQP August Contest Story in Jan/Feb 2011 NCJ operating at K0RF w/ 673 QSO's
2010 IARU 1st Place M/S Colorado Section (w/N0AH)
Team member W0KVA M/M ARRLVHF Contest-2010
2011 Radio Club of America Young Achiever's Award, Dayton, OH
Attended Dayton Ham'Convention 2009, 2010, 2011, 2012, 2016
President - KD0NIV Acres Green Elementary Rabbit Ears Radio Club 2010-2011
Speaker- Mile High DX Association - Youth DX Adventures - Sept 2011
Speaker- Pikes Peak Radio Amatuer Association- Costa Rica Youth DX Adventures- March 2012
Featured Presenter-Amateur Radio- Interactive workshop at the 2012 Imagination Expo, a celebration of innovation and technology at Northridge Elementary in Highlands Ranch, Colorado-  
Speaker-Tech Day-W0TLM ARC/Pikes Peak ARC-1) Youth DX Adventures 2) Setting Up Your Ham Station for Beginners- Sep 2012
Speaker-285 TechConnect Radio Club-Low Power Contesting-Nov 2012
STEM School and Academy AB0BX Amateur Radio Club, Co-Founder-Apr 2014
​RCA Young Hams Lending a Hand Award Winner - May 2014
Speaker- Utah DX Association- The Elmer Difference -July 2014
Speaker - Rocky Mountain ARRL Regional Meeting, Albq., NM How a Piglet Becomes a Ham-August 2014
Volunteer Amateur Radio Operator- PPARES American Diabetes Tour de Cure-Colorado Springs, CO-September 2014
Edge of Space Sciences EOSS 202 School Chase Team-Illustrator-October 2014 
2014 W1AW/0 participation with AB0BX School Club
2014 ARRL Field Day with AB0BX School Club
2014 ARRL SS PH AB0BX School Club 
2014 ARRL 160 Contest N0AH M/S LP (W0ANT)
2014 ARRL 10M M/S LP Assited W0ANT (N0AH, W0ANT, KE0AKH, KD0ISN)
2014 ARRL Hiram Percy Maxim Award Winner -
2015 Amateur Radio News-Line Young Ham of the Year
Edge of Space Sciences EOSS 214 Student Chase Team October, 2015
Edge of Space Sciences EOSS 218 STEM ARC Co-Captain Payload Team/Chase team, February, 2016
Edge of Space Sciences EOSS 224 Project Team Manager, Pong-SAT's April 23, 2016 
Certified SkyWarn Observer- April, 2016 - Training via  National Weather Service, Boulder, CO.
May, 2016 Rocky Mountain Regional Meeting, Keystone, Colorado- Speaker - Ham Radio at the Edge of Space
June 2016, American Radio Relay League Teachers's Institute, Highlands Ranch, CO.,  Guest Speaker-Spartan Space Sciences Program
U.S. Space and Rocket Center Space Camp, Huntsville, AL.,  July 2016
September 2016, STEM School and Academy AB0BX Micro-Balloon (HAB) Engineering Team
November 2016, Project Phoenix High Altitude Balloon Chase Team and APRS Tracker
Feb 2017- American Diabetes Association Youth Ambassador  Presentation to School Nurses - Barbara Davis Childhood Diabetes Center
March 2017 ADA Youth Ambassador T1D Optimist Club Guest Speaker on Raising Money for T1D Youth Camps
March 2017 Radio Club of America 2017 Young Achiever Scholarship Winner-International Wireless Communications Expo- Las Vegas, NV
Club member of the American Radio Relay League, Rocky Mountain Ham Radio, Grand Mesa Contester Club, Mile High DX Association (MHDXA), YLRL, AB0BX Spartan Space Sciences, and  285 Tech Club
YOUTUBE STATION VIDEOS
http://www.youtube.com/watch?v=GtexmBJkXzUhttp://www.youtube.com/watch?v=9ScmeRhh6gQ
http://www.youtube.com/watch?v=flWOn6WVwpUhttp://www.youtube.com/watch?v=GtexmBJkXzU
http://www.youtube.com/watch?v=9ScmeRhh6gQ
-
http://www.youtube.com/watch?v=9ScmeRhh6gQ
   11,424 7-16-15  12,772 11-14-15