DXDA 0150
Welcome, thanks for looking up my call The house in Tremithousa (km64ft) runs on solar power we have 9 X 195 watt and some smaller fixed panels, so no power blackouts in the contest. Some of the panels track the sun.
If you see a differnet locator on your QSL card it's because I work from many squares EG: km64ft km64hv km65ga km65fa KM64/5**
I have started cw so be patient and send slower if i struggle
Youtube video of Dxpedition (E51E) 10/12/12 - 8/01/13
NJB Westland Electronics Ltd club call (main op and manager) Norman

This house (km64hv) is located in Statos Ag Fotios 914m asl. I operate from here using 2e Steppir, Bigir, 6m 6 element Quad Soon 2m EME will be setup using 2 X 9 element crossed yagis, masthead preamp and Linear.
Qsl cards sent to this address are collected each time I visit.
I will update LOTW as often as I have time.
QSL Direct via EB7DX QSL Manager eb7aey@gmail.com ALWAYS ENCLOSE 2 DOLLARS AND A SELF ADDRESSED ENVELOPE
Any cards sent to me direct same as above
If there is not enough postage and an sae the card can not be sent.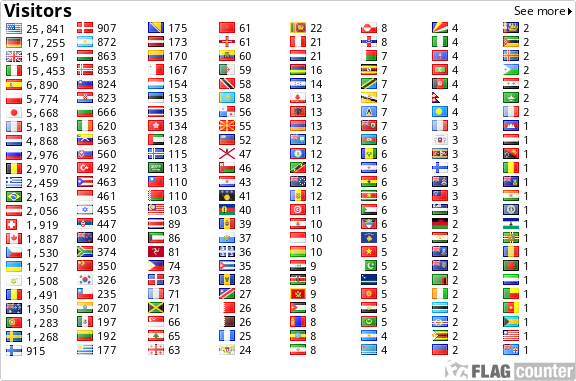 I have just started doing RTTY so please lookout for me on the bands, the TS590 has a soundcard builtin so just a computer needed.
I normally operate from the car with TS-590 95 watts and a portable antenna when doing WFF.
I have started to do WFF so look for me on 28444, 24944, 21244, 18144, 14244, 7144, 3744.
I hope to have a special card printed for WFF with pictures of all locations where I have worked from.
5bff 01 TRODOS (KM6***) Here we operated from about 1100m asl many trees and hills blocking us to the North.
5bff/002 AKAMAS (KM64DW ) Here we operate from the car only metres from the sea.
5bff 003 PAPHOS FOREST (KM65GA) Here in the forest we have electric and accomodation.
5bff 004 ATHALASSA (KM65QD)
5bff 005 CAVO GREKO FOREST PARK (KM74AX)
Mountain House HF Stationequipment
(If you would like to operate/stay here please email for available dates) <5b4aif at normsat dot com>
FT-2000 /FT-847,IC-7000/IC-7400, Heil HC4 Headset , Acom 1000, ASUS X58C Laptop, using Logger32 Logging/Rig control software
VHF/UHF side- Yaesu FT-847, FT8900, IC-7400 (X700H vertical 2m/70cm 4 x 5/8 2m + 11 x 5/8 70cm)
Mountain House Antennas:
3 element Steppir with 6m passive, bigir for 10-80m, 6 element quad 6m, 2 X 9 element crossed yagis az/el rotator.
My Mobile/p Station : is FT-8800 with mobile antenna.