Welcome! Thank you for visiting my site
My TRX:
- IC-7100; - IC-706MkIIG; - IC-5100
My antenna: - GP7 - 40m-6m; - GP9N - 2m/70cm; - Delta by SP7LA - 80m-10m; - duoband yagi 6m/4m
I'm a member of the Polish Amateur Radio Union (PZK).
I'm co-founder of the Radio Club SP7PTT. We can hear the D-STAR repeaters.
I prefer classic QSL cards. QSL is 100% via the bureau or direct (direct - as possible SASE + 1IRC or 2$)
DIRECT:
Piotr Majcher
P.O.Box 16
97-330 Sulejow
POLAND
PZK QSL Bureau
Box 54,
85-613 Bydgoszcz 13
alternative adress:
Bureau (OT15PZK):
OT 15 PZK
P.O.Box 442
90-950 Łódź 1
POLAND
skype: sq7khz
e-mail: sq7khz@wp.pl
Flag counter between 2013-12-26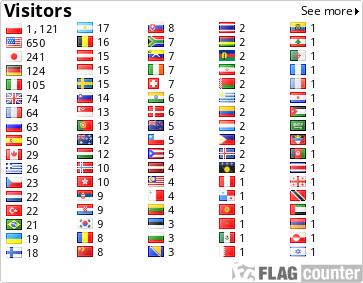 script tags are not allowed.