3 Ele SteppIR Yagi at 35ft
QSL Cards Printed once again by Tony LZ1JZ
Home Station
Anan 10 16 Bit 7 Slice Receivers 
qrp or 50w with Amplifier, 
BM-800 Pro Condenser Microphone, £10.99 on ebay !! unreal
Yaesu FT-2000, Andrus 1.5 SDR Receiver, Watson Wideband SDR,
Array Solutions Power Master Digital pwr/swr Meter
Antenna, SteppIR 3 Element, 6m to 20m
Spid RAU Rotator,
Antenna (2) 40m Inverted Vee dipole
MFJ 1026 Noise canceling signal enhancer,
what a piece of kit this is I have had severe interference from a social club next door. I had offcom out and they declined to help so I got the MFJ-1026, I put a dipole up around 4ft agl and cut for 20m along My fence and the wall of the club, now when I beam towards the club no qrm the interference is s 9+ and with a little tuning and tweaking on the 1026 it's gone the downside is as I turn the antenna I need to tweek the settings as you need to keep the noise antenna and main antenna at the same level Offcom identified the noise as being from 2 widescreen TV's that are always on either as a tv or playing music but now all is good 
Qsl is Direct or EQSL please no Bureau
No payment required just your card for mine by return post
Due to the amount of scammers useing qrz.com to gather fake info if you are buying from me or selling to me
please confirm it is me before parting with money or equipment via my qrz.com email address lots of Africans pretending to be UK hams and ripping people off
thanks Ian
Francesca , Michael, and Oliver, after a hard day at the local park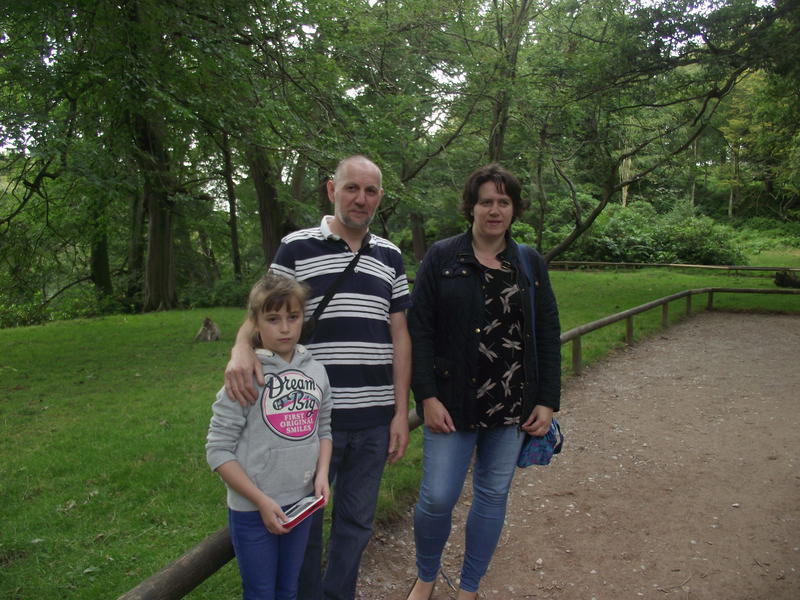 Samantha, Francesca, and Me at the Monkey Forest
Michael and his Football trophieshttp://www.localhistories.org/derby.html
IF YOU WISH TO RECEIVE MY CARD I AM HAPPY TO SEND MY CARD TO ANYONE DIRECT IF YOU SEND YOURS DIRECT TO ME MY CARD WILL BE SENT BY RETURN POST OR EQSL IS FINE I REPLY TO ALL INCLUDING SWL 73 Ian 2E1RDX
script tags are not allowed.