Hello Everybody
Thanks for visiting my QRZ. COM site and many thanks for the QSO. For me, it was a pleasure to have made your acquaintance on the radio and I hope we have the opportunity again.
I am married with three daughters who are also married and I have five grandchildren. I recently took early retirerment after serving 30years as a Paramedic locally.
My other hobbies are salmon fishing and fly tying, book collecting and recreational photography. Please take time to view my photos.
If you are interested in salmon fishing or fly tying or require salmon flies tied, then please contact me. I can be contacted on SKYPE john.martin242
My station details are as follows
Yaesu FT 950 HF
Microphone Shure 450
ICOM 27/25 Mobile Dual 2mtr/70cm
WOUXUN Dual Handheld 2mtr/70cm
ANTENNAS
OCF Windom Dipole tuning on bands 10 to 80. I be active on HF, Echo Link and BPSK31.
Diamond V2000 for 6/2/70cm
My local radio club is West Tyrone Amateur Radio Club (WTARC) Please visit our wedpage
Qsl cards received Direct will be answered Direct
Qsl Cards received by the Bureau will be answered by Bureau
Large Visitor Globe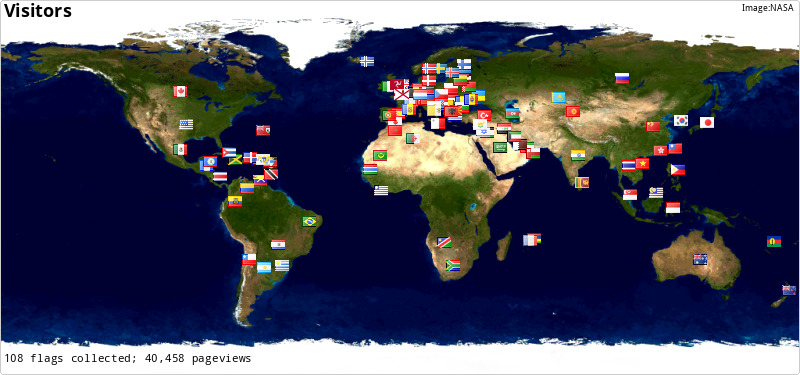 73's de
John