Hello,

I'm FAIQ from Sabah, Borneo Island, East Malaysia (OC-088, Grid Square OJ74RX, CQ Zone 28, ITU Zone 54). Thank you for viewing my page. Currently I'm active on 10m band and if you hear me don't hesitate to give me a call. If you need my QSL please QSL Direct to my ADDRESS only and I will be gladly reply any QSL. I look forward to WORK with you on the band.
I am NOT a member of any BUREAU so please QSL DIRECT to my address ONLY. For replies please help with some Green Stamps / 2 IRCs along with SAE. QSL without GS/IRC+SAE will be sent via Bureau. SWL Reports are welcome as well. QSL would be replied 100% and I will try to reply all QSL as soon as posibble. Sorry I DO NOT eQSL.
Base Station: Yaesu FT-950 + 5 element yagi monobander(homebrew).
Me operating 9M6SDX during All Asian DX Contest 2013. I enjoy contest very much and hope to work you in future contest.
My 5 elements homebrew Yagi for 10m band. View when beaming Japan/North America. On top of the roof is my 2m vertical antenna.
Took this photo during recent flood in October 2013 at the back of my house. Just behind those trees is a river called Mengalong River. Floods like this are commonly happen during rainy season. Probably this will provide good grounding for DXing.
Terima Kasih (Thank you), 73's

-FAIQ
-NINE WHISKEY SIX ZULU INDIA MIKE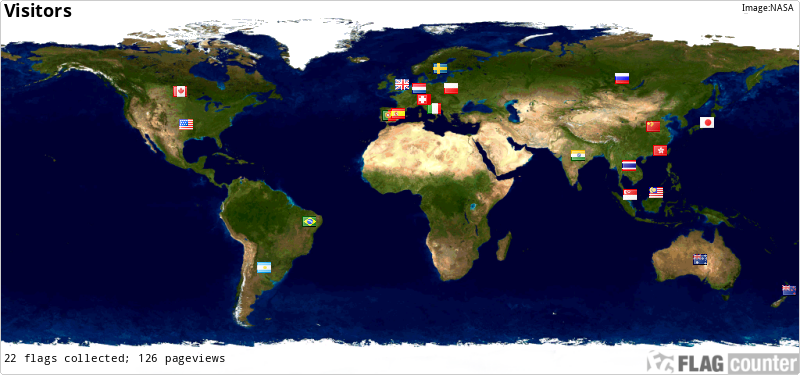 Large Visitor Globe