Although my given name is Martin, I have gone by Marty most of my life. I am a native Houstonian, born 1959, member of Beautiful Savior Lutheran church in Houston, married and have two children.
My other hobbies include photographing and research of abandoned roads and bridges, true stereo recordings, playing guitar and watching tv shows about UFOs and the paranormal.
Got my start in radio when my parents bought me a shortwave radio around 1972. I then had police scanner radios and CBs. I listened to hams  back then but did not yet have a license.
First lic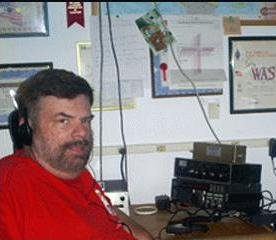 ensed as a novice class in 1989. Previous calls KB5IQO, N5OHN and AB5NN. Changed to AG5T in the vanity program.
Some of my other ham radio activities are: