MOVING TO MARROWSTONE ISLAND IN WASHINGTON STATE SOON !
DXpedition to Nunavut Territory in Canada with VY0/AH6EZ, VY0/K9DXA
accomplished June 21 to July 2, 2012. We are now QRT.
We operated the ARRL Field Day with our own callsigns, total QSOs = 449
We operated Canada Day RAC Contest using VY0RAC, total QSOs = 425
Overall QSO count = 4107
We had a good time and thanks to your interest in our DXpedition.
We were not able to activate IOTA NA-185 because of the ice conditions.
Full logs have been uploaded to ClubLog and also to LOTW
We have mailed out all cards received to date, and continue to respond to new cards.
Please QSL all VY0RAC contacts to RAC at the following address.
Radio Amateurs of Canada
720 Belfast Road, Suite 217
Ottawa, Ontario, K1G 0Z5.
Check out our web site at http://ah6ez.yolasite.com
I operate all modes and bands from 160m to 70cm. I am an active member of the Fox River Radio League in Aurora, IL. Check out their web site, www.frrl.org
This is a picture of my first station in 1969 with a National NC57 receiver and Heathkit DX40 transmitter. I still have models of these radios on the air.
My present station includes an Icom 765pro3 with the Italian SPE Expert 1K-FA amplifier that I also drive with my Flex 1500.
My antennas presently include a 5 band Spiderbeam up 16 feet, a ground mounted Gap Titan 80-10m vertical, and a 160-80-40-30m inverted vee up 40 feet.
I use a TS2000 with VHF and UHF Egg Beater antennas in the attic with receiver preamplifiers for LEO satellite work and talking with the ISS.
I run IRLP node 4251 and Echolink node 227301 which I monitor when I am in the shack.
Previous calls: WN6APW, WA6APW, KH6/WA6APW, V63/AH6EZ, V73/AH6EZ, M/AH6EZ, MM/AH6EZ, VY0RAC, VY0/AH6EZ.
73 and Good DX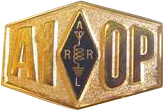 CHECK OUT MY OTHER HOBBY, RACING VINTAGE MOTORCYCLES !
http://www.becky973.us/index/Richard_73x.html
1010 #71649 FISTS #13503 SKCC #3486 NAQCC #5833
I

   

 

{C}{C}{C}