Saludos del Sur del Mundo---Regards of the south of the world
Chiloe Is. (SA-018)
*Chilean Patagonia*
My family Yanara daughter, Monica my Wife, Son Yahir
MyQTH sector of Chaiguao beach

Locator Fe36fu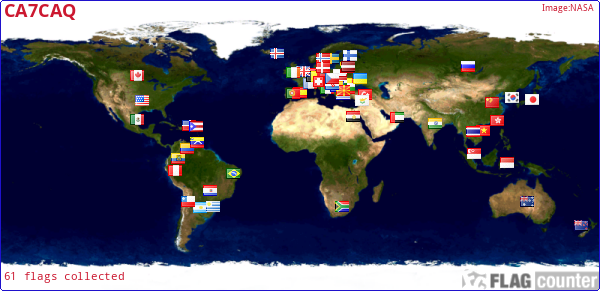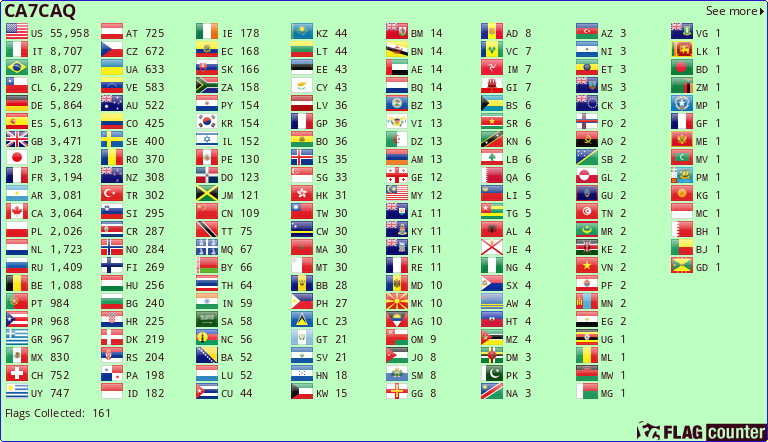 TX conditions HF Kenwood TS 850 SAT.
TX VHF Yaesu FT 2900
Digital mode Interface MFJ 1273B (MixW)
4 Elements Yagi mono Band 28 Mhz to 12 mts. of the level of the soil.
2 Elements Yagi Mono band 7 Mhz.
Antena Ringo Ovni VHF
Normally operate between Frec. 28.480 +/- 5 Mhz.
Chiloe's island a beautiful island to the south of the world with austral landscapes and infinite archipelagoes, great variety of marine resources and natural fauna.
Chiloé Island (Spanish: Isla de Chiloé), also known as Greater Island of Chiloé (Isla Grande de Chiloé), is the largest island of the
1876427 Last modified: 2015-04-15 19:44:50, 9684 bytes
Login Required

Login is required for additional detail.
You must be logged in to file a report on this page
Currently updating logbook display.
DX World Award

#1698


Granted: 2015-04-09 01:05:03



Endorsements:

World Continents Award

#1167


Granted: 2015-01-22 00:04:07



Endorsements:

United States Award

#132


Granted: 2015-01-22 00:04:02



Endorsements:

Grid Squared Award

#1066


Granted: 2015-01-22 00:03:59



Endorsements:

40 Meters Mixed

10 Meters Mixed

10 Meters Digital