Welcome

to my

page

of

QRZ.com

  
                               Ela chama-se Vitória S.L.B.
                                                                                                                       It's called victory S L B.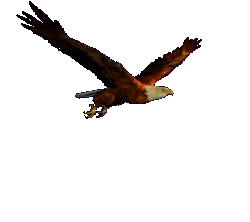 I am connected to http://www.dxfuncluster.com/most of time.
 http://www.meteoblue.com/pt/portugal/tempo-moncarapacho
Hello  friends   MY GRID SQUARE / QTH Locator: IM67cb
My other callsign in Switzerland, is HB9IJB
HOTEL BRAVO NINE INDIA JULIETT BRAVO  
MY GRID SQUARE / QTH Locator: IM67cb
Good Dx. 73
ASSOCIAÇÃO NACIONAL de RADIOAMADORES
REDE  EMISSORES  PORTUGUESES        Sócio Nº 1542
Tx-Rx the most important are the antennas, is not the power. This is my conviction.
Do not forget that the antenna can make all the difference.
My linear amplifier are my antennas to bet on antennas low angle.
I do not use amplifier, only use 100Watts / Tx. ICOM 706
My

preferences

for Dx

160/80/40

 
6M

/ 2M

/

70CM
Welcome to

my page

QRZ.com

,

antenna

design,

etc

, etc.

I

am a

passionate about

antennas

,

and we should

start there.

Over the

years I have

spent a lot of

time scouring

antennas to

help me work

the

DX

stations

.

Whether it's

portable

operations

,

I managed to get

antennas

that allow

radio

enthusiasts

to compete

with the big boys

on the bands

,

but

without the huge

financial investment required

.

have

proven that

playing

with

wire antennas

and

really

just

100WATTS

a

well-

designed

wire antenna

can give

much

pleasure and

many

DX

.




I hope

you enjoy

rummaging through

my

QRZ.com

page

antennas

and if

you

have any suggestions

,

and

like to share

, then

please

just contact

my

mail

,

ok

. Good dx, 73.
lick to add to your wee
http://www.solarham.com/     See the physical state that is after using the PC rather be doing DX.
                                             Go a good laugh is good for health.
   http://www.meteoblue.com/pt/portugal/tempo-moncarapacho   
Weather Sat in Europe
  LATITUDE: 37º 3´ 39"  N
  LONGITUDE: -7º 46´ 34" W                                                            
In Memory of                                   
L. B. Cebik, W4RNL
~ 1939 - 2008 ~
SK as of April 2008
WELCOME Grid: IM67CB 
QSL via bureau or direct my adress.
No coupons IRC, not dollars please. THANK YOU. 
Member of REDE dos EMISSORES PORTUGUESES  BUREAU  Socio Nº 1542
The vertical antennas need to have a significant amount of radials to be efficient for dx.
sorry for my English. It is very bad.
                      INDIA  and  MAYA,
                        LAIKA  and 
JUCA 
                   They are

our best friends 
                   Born 
10/08/2015  
 Antenna delta loop for 80 Meters band in sloper
Apex at 21 meters above ground, and 1/4 wave vertex from to top.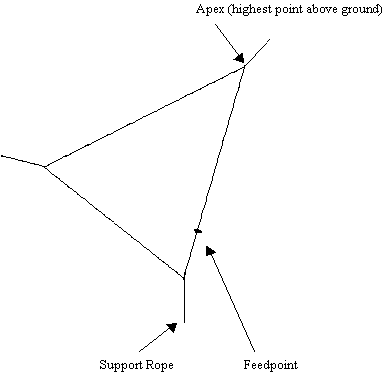 Wire parallel to the ground is 2 meters above ground
My antenna is delta loop of 84 meters polarization vertical,
for band 80/40/20.
                                  I am chasing DX on low bands ( 160 to 40 m )
                                  I LIKE THE DX ---------- J'AIME LE DX
O que determina o seu sucesso nas comunicações,
é o desempenho da sua antenna. Uma boa antena equivale um linear.
What determines your success in communications,
is the performance of your antenna, Good antenna equals a linear good.
INFO:   http://www.kitsandparts.com/
SAN MAXIMILIANO KOLBE ( SP3RN )
patrono de los Radioaficionados.
DX Code of Conduct
1 / I will listen and listen and listen again before calling.
2 / I will only call if I can copy the DX station properly.
3 / I will not trust the DX cluster and will be sure to sign call the
DX station before calling.
4 / I will not interfere with the DX station nor anyone calling and
will never focus on the
DX frequencyor in the QSX slot.
5 / I'll wait for the DX station to end a contact before moving on.
6 / I will always send my full call sign.
7 / I'll call and listen to a reasonable time. I will not call continuously.
8 / I will not transmit when the DX operator calls another call sign,
not mine.
9 / I will not transmit when the DX operator queries a call sign not
like mine.
10 / I will not transmit when the DX station requests geographic
areas other than mine.
11 / When the DX operator calls me, I will not repeat my call sign
unless I think he has copied correctly.
12 / I will be thankful if and when I do make a contact.
13 / I will respect my fellow hams and conduct myself so as to
earntheir respect.
Proverbio arabe:
"No hay nada mas importante para los ojos de Dios que el hombre
que aprende una ciencia y la ensena a los demas".
Translation: "There is nothing more important in the eyes of God
that the man who learns a science and teaches to others".
Existen diverso tipos de arreglos de acuerdo al tipo de polarización que presentan las antenas delta loop.

Polarización horizontal figuras 1, 2. y 3, proporcionan ángulos altos de irradiación y son útiles para trabajo local o regional, son la configuración punta arriba/alimentación en punta, punta arriba/alimentación central, y punta abajo/alimentaci´n en punta. Estos proporcionan una polarización horizontal, lo cual puede ser útil para remover ruidos eléctricos de la recepción.
Polarización vertical alimentación como la figura 4, Esto le proporciona al loop una polarización vertical y un ángulo de irradiación bajo. Para colocar un loop en una torre, puede resultar útil la configuración de triángulo rectángulo, la cual es una distorsión de la configuración primera, y es alimentada también en una esquina.
Favorite bands is the 160,80,40 to DX and 50MHz / 144MHz / 432MHz DX                                 
Si vous ne savez plus quoi faire de vos cartes QSL papier, une solution existe: Voir. https://www.youtube.com/watch?v=B09B0kdj_j8
                                                                    """"""""""""""""""""""""""""""
IMPORTANTE:
Bom dia a todos os visitantes da minha pagina qrz.com. pretendo deixar aqui expresso o meu agradecimento aos colegas que me ajudaram a colocar estas antenas monobandas  no ar.
São eles, CT1CAG, o Artur Martins / CT1EHX, o Miguel, /  EA7HEL, o Zé Salvador que veio de propósito de Espanha / CT1CFI, o Rui, sem eles eu sózinho, não seria possivel instalar tudo isto, Torres e antenas, e por isso mais uma vez agradeço aqui publicamente todo o empenho e a boa armonia que sempre existe entre radio amadores que se prezam de ajudar outros.
Obrigado, 73 de CT1EXS /Filipe.
                                                                 """""""""""""""""""""""""""""""""
IMPORTANT:
Good day to all visitors of my qrz.com page. I intend to leave here I express my thanks to colleagues who helped me put these antennas monobandas in the air.
They are, CT1CAG, Arthur Martins / CT1EHX, Miguel, / EA7HEL, Zé Salvador who came on purpose to Spain / CT1CFI, Rui, without them I alone, would not be possible to install all this, towers and antennas, and so once again thank here publicly every effort and good harmony that always exists between radio amateurs who hold dear to help others.
Thank you, 73 CT1EXS / Filipe.
3 ANTENNAS MONOBANDS OWA
COPY OF PROJECT DESIGN antennas Yagi full size homebrew.
OWA = ( OPTIMIZED WIDEBAND ARRAY ) MONOBAND
 Ant. YAGI 6el. / 28MHz / Boom 10.62metres, Tower height 40 feet.
 Ant. YAGI 6el. / 21MHz / Boom 14.78metres, Tower height 46 feet.
 Ant.YAGI 4el. / 14MHz / Boom   9.82metres, Tower height 50 feet.
Ant. YAGI 3el. / 7MHz / Boom 12metros, Tower height 70 feet.
These antennas 10 / 15 and 20 meters are already finally installed.
***** I will now start a project with antenna design with the same principle for the band of 40 meters / 7MHz 3 el. YAGI full size OWA, 50 ohms, low SWR 1: 1, BOOM 12 m tower height of 70 feet.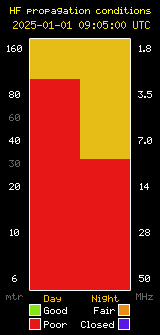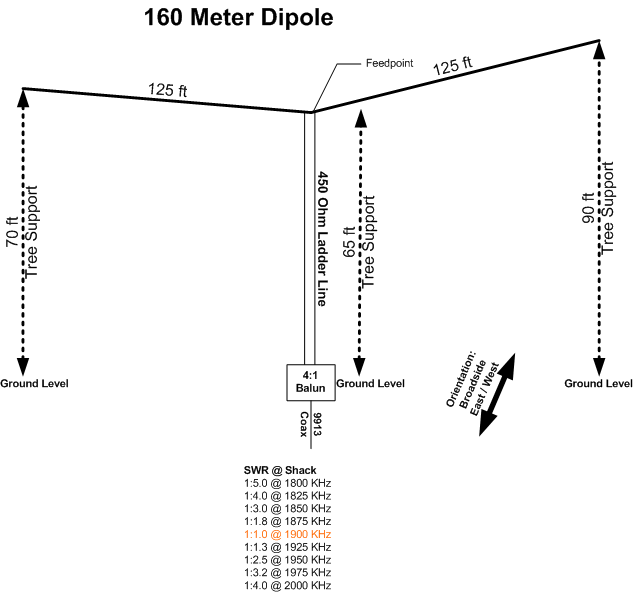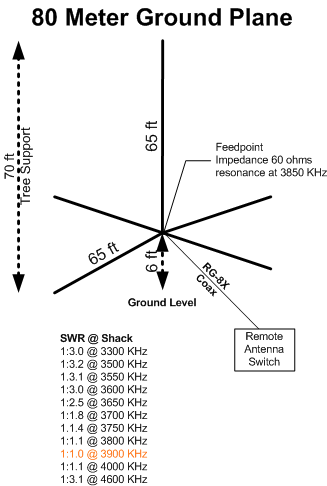 Ionospheric Map
HAVE GUYS CALM AND PLEASE DO NOT PUSH BEHAVE WELL OK, THANKS YOU.
        I do not want to see, it is better not see.
NÃO É FACIL ser radio amador. it's not easy. hi hi
so It's not easy.
When the woman discovered the truth about the amount spent on the radios.
não chame na frequencia ocupada, por favor.
escutar,escutar,escutar a frequencia se está livre.
não comunicar por cima de outros.
respeitar as normas da boa educação.
CQ, CQ, CQ, CQ CQ CQ here CT1 ... F5 ... DL1 ...
do not call in the occupied frequency, please.
listen, listen, listen if the frequency is free.
not communicate over others.
respect the rules of good manners.
O GORDO E O MAGRO !!! http://www.youtube.com/embed/-cyKRNCWZN8
        

For visiting my qrz page.

                                          
Good Dx 73.