Hello friends
My callsign in Switzerland, is HB9IJB
HOTEL BRAVO NINE INDIA JULIETT BRAVO   
My linear amplifier are my antennas is an option,
I do not use amplifier only use 100Watts.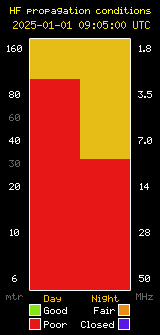 See the stade it is when you use the PComputer too much instead of doing Dx.
   a good laugh is good for health.
WELCOME Grid: IM67CB 
QSL via bureau or direct my adress.
No coupons IRC, not dolars please. THANK YOU. 
Member of REDE dos EMISSORES PORTUGUESES  BUREAU.
INFO:   http://www.kitsandparts.com/
DX Code of Conduct
1 / I will listen and listen and listen again before calling.
2 / I will only call if I can copy the DX station properly.
3 / I will not trust the DX cluster and will be sure to sign call the
DX station before calling.
4 / I will not interfere with the DX station nor anyone calling and
will never focus on the
DX frequencyor in the QSX slot.
5 / I'll wait for the DX station to end a contact before moving on.
6 / I will always send my full call sign.
7 / I'll call and listen to a reasonable time. I will not call continuously.
8 / I will not transmit when the DX operator calls another call sign,
not mine.
9 / I will not transmit when the DX operator queries a call sign not
like mine.
10 / I will not transmit when the DX station requests geographic
areas other than mine.
11 / When the DX operator calls me, I will not repeat my call sign
unless I think he has copied correctly.
12 / I will be thankful if and when I do make a contact.
13 / I will respect my fellow hams and conduct myself so as to
earntheir respect.
Proverbio arabe:
"No hay nada mas importante para los ojos de Dios que el hombre
que aprende una ciencia y la ensena a los demas".
Translation: "There is nothing more important in the eyes of God
that the man who learns a science and teaches to others".
Um loop delta polarizada vertical, 40m.


Eu gosto dos 40m - é uma banda muito agradável para trabalhar DX.
Para obter um ângulo de radiação baixa, na minha opinião uma antena
polarizada vertical é a melhor escolha, esta é muito silenciosa a menos
que se possa colocar uma Yagi a uma altura razoável. Verticais quarto de
onda precisa de boas propriedades de terra bom condutor
(quer uma quantidade radiais ou uma terra de baixa resistência).
A eficiencia da antena vertical quando o terreno é mau condutor, é
precisamente um número de radiais suficiente. Mas, na minha situação,
eu não queria colocar um outro pólo com muitos radiais no jardim.
Então, eu tentei este loop polarizada vertical ao longo dos cabos de
sustentação da minha torre com 72 pés. Ao contrario das antenas
verticais que necessitam de radiais, esta Delta Loop a principal
vantagem é que é mais ou menos independentes das propriedades do solo,
devido ao seu comprimento de onda completa.
A antena é alimentado cerca de 1/4 de onda a partir da
extremidade de um dos fios inclinados.O fio horizontal está apenas a
cerca de 1,5 m acima do solo na minha instalação, enquanto
o ápice é aproximadamente  a 15m.
Alimentei-a com linha paralela de 450 Ohm.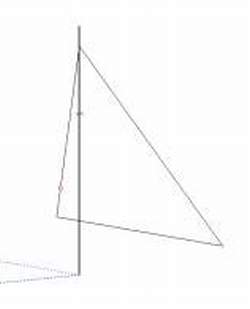 ANTENNAS WIRE HOMEBREW.                    ANTENNA DELTA LOOP.
Wire L inverted 54 meters homebrew, low band 160/80/40 and other bands
with automatic tuner CG-2000.
Delta Loop homebrew multi band long 84 meters..
Antenna Lazy-H for 40/10meters magic longths ( 88/44 feet ) homebrew
Antenna BOBTAIL for band 40 Meters, homebrew.
Dipole E.D.Z. for Band 40/80/160 Meters 70feet heigth, homebrew.
_______________________ # _________________________________
ANTENNAS  COMMERCIAL.
Dipole PKW 160/80 Meters.
Yagi 3 el. /40 Meters Hy-gain  72 feet height.
Yagi 2 el. 20/15/10 Meters TH2MK3 Hy-gain.
Yagi 3 el. / 18/24MHz.
Ant. Vertical 14 AVQ Hy-Gain.
--------------- # ---------------------
ANTENNAS VHF / UHF
YAGI  5 el./ 50MHz
YAGI 17el./ 144MHz
YAGI 19 el./ 432MHz
Vertical X50 dual band VHF / UHF
-------------------#-----------------------------
PROJECT DESIGN antennas full size homebrew.
YAGI 6el. / 28MHz / Boom 10.62metres
YAGI 6el. / 21MHz / Boom 14.78metres
YAGI 4el. / 14MHz / Boom   9.82metres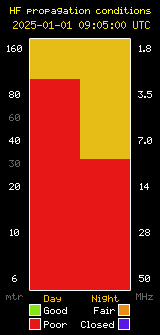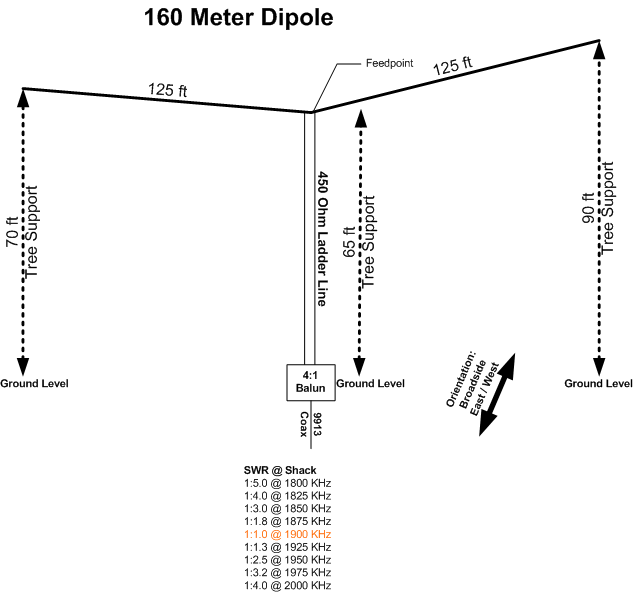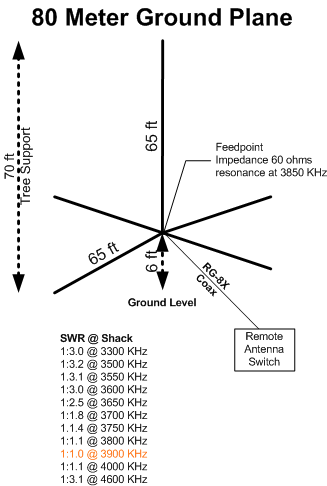 Ionospheric Map
 Born in May 1949,
HF KENWOOD Receiver 2000,
HF TRANSCEIVER KENWOOD TS 870,
HF TRANSCEIVER  YAESU 757 GXII,
TRANSCEIVER YAESU 7800 VHF / UHF - FM Dual Band / Mobil,
TRANSCEIVER ICOM 706 - HF/VHF / 160-10 / 50MHz / 144MHz,
TRANSCEIVER ICOM 275H / VHF, All mode,
TRANSCEIVER ICOM 475E / UHF, All mode.
HAVE GUYS CALM AND PLEASE DO NOT PUSH BEHAVE WELL OK, THANKS YOU.
O GORDO E O MAGRO !!!
http://www.youtube.com/embed/-cyKRNCWZN8
Good Dx 73.