http://www.meteoblue.com/pt/portugal/tempo-moncarapacho
Hello  friends   MY GRID SQUARE / QTH Locator: IM67cb
My other callsign in Switzerland, is HB9IJB
HOTEL BRAVO NINE INDIA JULIETT BRAVO  
MY GRID SQUARE / QTH Locator: IM67cb
Good Dx. 73
ASSOCIAÇÃO NACIONAL de RADIOAMADORES
REDE dos EMISSORES PORTUGUESES        Sócio Nº 1542
Do not forget that the antenna can make all the difference.
My linear amplifier are my antennas to bet on antennas low angle.
I do not use amplifier, only use 100Watts / Tx. ICOM 706
My

preferences

for Dx

160/80/40

 
6M

/ 2M

/

70CM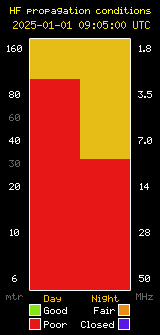 See the physical state that is after using the PC rather be doing DX.
Go a good laugh is good for health.
http://www.meteoblue.com/pt/portugal/tempo-moncarapacho                                                                          
LATITUDE: 37º 3´ 39"  N
LONGITUDE: -7º 46´ 34" W
WELCOME Grid: IM67CB 
QSL via bureau or direct my adress.
No coupons IRC, not dolars please. THANK YOU. 
Member of REDE dos EMISSORES PORTUGUESES  BUREAU.
                         LAIKA                                                       JUCA
My antenna is delta loop of 84 meters polarization vertical,
for band 80/40/20.
     I am chasing DX on low bands ( 160 to 40 m )
                                      I LIKE THE DX ---------- J'AIME LE DX
O que determina o seu sucesso nas comunicações,
é o desempenho da sua antenna.
What determines your success in communications,
is the performance of your antenna.

INFO:   http://www.kitsandparts.com/
SAN MAXIMILIANO KOLBE ( SP3RN )
patrono de los Radioaficionados.
DX Code of Conduct
1 / I will listen and listen and listen again before calling.
2 / I will only call if I can copy the DX station properly.
3 / I will not trust the DX cluster and will be sure to sign call the
DX station before calling.
4 / I will not interfere with the DX station nor anyone calling and
will never focus on the
DX frequencyor in the QSX slot.
5 / I'll wait for the DX station to end a contact before moving on.
6 / I will always send my full call sign.
7 / I'll call and listen to a reasonable time. I will not call continuously.
8 / I will not transmit when the DX operator calls another call sign,
not mine.
9 / I will not transmit when the DX operator queries a call sign not
like mine.
10 / I will not transmit when the DX station requests geographic
areas other than mine.
11 / When the DX operator calls me, I will not repeat my call sign
unless I think he has copied correctly.
12 / I will be thankful if and when I do make a contact.
13 / I will respect my fellow hams and conduct myself so as to
earntheir respect.
Proverbio arabe:
"No hay nada mas importante para los ojos de Dios que el hombre
que aprende una ciencia y la ensena a los demas".
Translation: "There is nothing more important in the eyes of God
that the man who learns a science and teaches to others".
 My main interests are ragchewing and DXing. I'm more focused
on the low bands 160/80/40metros and the 50MHz, 144MHz, 432MHz.                                     
COPY OF PROJECT DESIGN antennas Yagi full size homebrew.
( OPTIMIZED WIDEBAND ARRAY )  MONOBAND
 Ant. YAGI 6el. / 28MHz / Boom 10.62metres, Tower height 40 feet.
 Ant. YAGI 6el. / 21MHz / Boom 14.78metres, Tower height 46 feet.
 Ant.YAGI 4el. / 14MHz / Boom   9.82metres, Tower height 50 feet.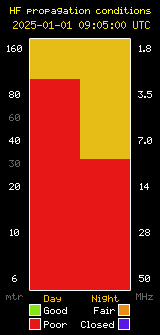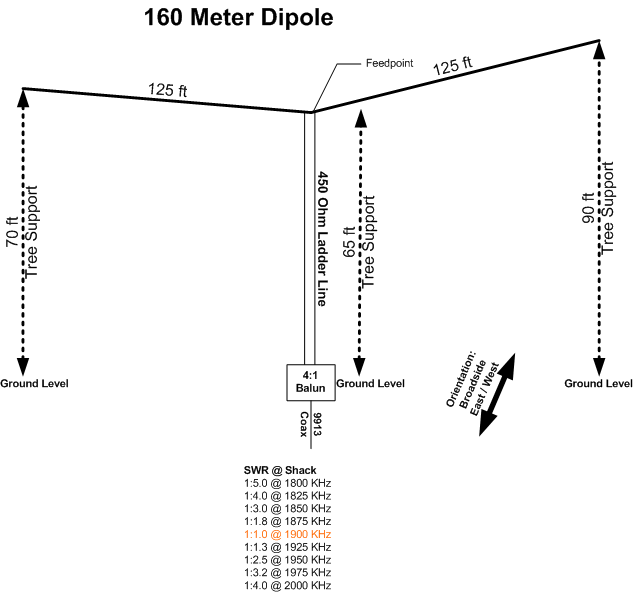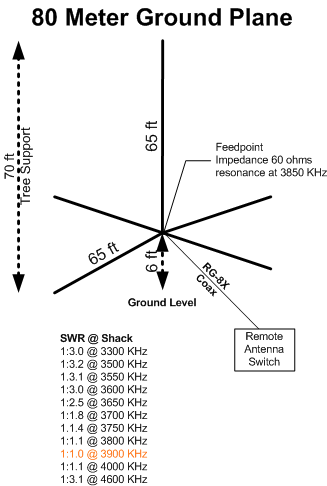 Ionospheric Map
HAVE GUYS CALM AND PLEASE DO NOT PUSH BEHAVE WELL OK, THANKS YOU.
        I do not want to see, it is better not see.
NÃO É FACIL.
It's not easy
When the woman discovered the truth about the amount spent on the radios.
O GORDO E O MAGRO !!!
http://www.youtube.com/embed/-cyKRNCWZN8
Good Dx 73.