QSL INFO: LoTW and eQSL (automatic)
REP # 2005
ARVM
My name is Álvaro. I live in Portugal, 10 km North of Lisbon.
Working conditions:
RX/TX:
Kenwood TS-990S
Kenwood TS-950SDX
Yaesu FT-1000D
Kenwood TS-790e
Antenna:
ULTRABEAM 3 elem. 6-20m about 23m of the ground (5m of the roof)
Diamond X-6000
YOUTUBE:
http://www.youtube.com/watch?v=GSN2weeQSzs
Some pictures from Lisboa
Large Visitor Map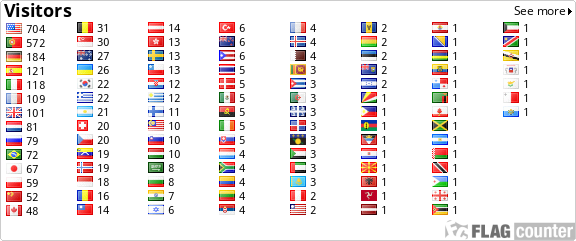 Last modified: 2013-11-15 17:32:15, 3676 bytes cached
Login Required

Login is required for additional detail.
This user has no active logs