+598299350201 (099350201)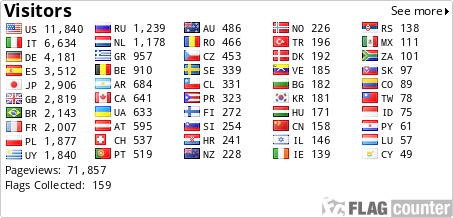 TRABAJAMOS AHORA CON UN KENWOOD 940S Y MIC YAESU MD 100 LINEAL HEATHKIT SB-200 500W ANTENA DE 8 ELEM YAGI 25MT DE ALTURA .
Now works with a

Kenwood

940,

MICROPHONE

,

MD 100

YAESU,

Heathkit

LINEAR

500

W

, and

8 elem log periodic homemade a copy from

cushcraft
the
2010
asl
Yagi

, 10m,11m,12m,15,17m,20m
A

20 m high
have thecardsin no timewe arestrengthening allthank you all forwaiting
tenemos las tarjetas , en poco tiempo estamos confirmando a todos gracias a todos por esperar
Please DO NOT SEND
QSL via BUREAU, eQSL , LOTW and QRZ Logbook.
ONLY ONE ROUTE = DIRECT
NO RETURN POSTAGE = NO QSL
Cards without Green stamp(s)3 dolar or Valid IRC 2(s) with proper chop on left hand side, and an SAE WILL NOT BE ANSWERED.
My QSL card may be sent directly only .Please include SAE and 3 GS or 2 IRC .FOR DIRECT QSL US$ 3
include with your QSL Card
By direct post(in america) =minimum 2 US$ or 1,70 Eur
By direct post(outsideEurope, Asia, Oceania, and other country) = minimum 3 US$
1 IRC = us$ 1,50 at Postal Service
a coupon is not enough to pay the expenses of mail
I am a supporter of theDX Code of Conduct:
I will listen, and listen, and then listen again before calling.
I will only call if I can copy the DX station properly.
I will not trust the DX cluster and will be sure of the DX station's call sign before calling.
I will not interfere with the DX station nor anyone calling and will never tune up on the DX frequency or in the QSX slot.
I will wait for the DX station to end a contact before I call.
I will always send my full call sign.
I will call and then listen for a reasonable interval. I will not call continuously.
I will not transmit when the DX operator calls another call sign, not mine.
I will not transmit when the DX operator queries a call sign not like mine.
I will not transmit when the DX station requests geographic areas other than mine.
When the DX operator calls me, I will not repeat my call sign unless I think he has copied it incorrectly.
I will be thankful if and when I do make a contact.
I will respect my fellow hams and conduct myself so as to earn their respect.
IMPORTANT:PLEASE NOTE THAT I NEED US$ 3 OR 2 IRC (not old irc´s please!) TO RETURN DIRECT TO YOU MY QSL CARD. IF I CANNOT COVER FULL MAIL COSTS WITH YOUR SASE, I WILL SEND BY BUREAU.