---
Wrkd DP0ISS (International Space Station) on Novemeber 8th, 2014:
GEM

Global Emergency Communication

 

Providing Global Emergency Communications during Disasters


---
Next SOTA Activity:  To be anounced... --> Track ascent and descent DK3CW-8 (by foot).
Hello my name is Jakob. I am 21 years old and a ham radio operator since autumn 2007 (CEPT Novice licence). In December 2011 I passed the Advanced Licence (CEPT licence / HAREC). My previous callsign was DO3HPR. Actually my working conditions are a Yaesu FT-817ND with only 5 Watts QRP and FT-100. HF Antenna is a end-fed longwire antenna, which is about 40 metres long and 10 metres over the ground (141m ASL). The Location is near the inner city of Frankfurt on the river Main in Germany. Basically I am active with QRP and within portable activations (SOTA,IOTA,Lighthouse,WFF etc.) I am interested not only in the classical radiophony and telegraphy but also in qrp digital modes like WSPR (Weak Signal Propagation Reporter), JT65, JT9 or ROS. Mainly, I am working and testing digital EmComm operation via HF using WinLink 2000 Network with different Modes like WINMOR (Winlink Mail over Radio), PACTOR I-II, Automatic Link Establishment (MIL-STD-188-141 and MIL-STD-188-110) , APRS, Packet radio, D-STAR DV (via D-RATS, see below). Also testing other HF E-Mail Modes like jPSK or RFSM-2400/8000. Certainly I'm also interested in the more popular modes like (Q)BPSK31/62/125, RTTY (F2B), MT63, OLIVIA, CONTESTIA, OPERA etc.
Furthermore, I participate at SOTA (Summits on the Air), GMA (German Mountain Award) and WFF (World Flora and Fauna) also with my FT-817 on German and Austrian mountains and nature park areas. Later on, I will pass the CW additional test to work in CW mode in nonforeign holiday QTHs, which need this additional certification. In addition I'm interested in Digital VHF/UHF Modes like Packet Radio (1k2 and 9k6) and D-STAR. Specially on D-STAR and packet radio, I use the programm D-RATS. Its a data communication tool based on the D-RATS Digital Voice (DV) protocol and ARQ-protocol which offers low speed data transfer. Since 2010, it became my passion to work in SSB and Digital Contests on Shortwave (e.g. Fielday, CQWWDX, WAG, WAE, Ukrainian DX contest, Educational contest, SARTG, PACC, UBA, QSO Party, XMAS, DARC 10m Contest, ARRL 10m Contest ...), but also in a few VHF / UHF contests. Seldom, I participate on foxhunting activities. This is why, I am a member of the ARDF unit of the DARC district Hessen. Also I was responsible for emergency communications at my local club (Emergency Communication Representative).
Since 2013, I am programming ham radio scripts in variouse programming languages for amateur radio purposes as well as using and collaborating in building the 2.4 GHz / 5.8 GHz european HAMNET as a quite modern field of amateur radio.
Club Calls, under which I was active (mostly in contests):
DP6T Contest Group Wittgenborn (WAG contest, CQWWDX contest, ARRL 10m Contest, IARU HF, CQ WPX, DARC 10m ...)
DK0CW (SSB IARU Region 1 Fieldday)
DL0FM (UHF Contest)
DB0FJG (VHF contests)
DK0FX (Hessencontest shortwave)
DL0HG DL0HES and DL0F (Hessenday 2011)
DL0FFM (in occasion of the 65. anniversary of my club)
Membership numbers:
EPC (European PSK Club) # 17791
DMC (Digital Modes Club) # 05242
Also member of:
Furthermore I´m interested in natural sciences, especially astrophysics and botanic but also in the humanities muchly philosophy. Some of my freetime activities are hiking (in combination with SOTA and GMA), climbing, Wing Tsun-Kung Fu, programming, Wikipedia -author (e.g. ham radio articles), playing the calssical guitar...
Transmitting modes: SSB (J3E), PACTOR I-III, (Q)PSK31/63/125, RTTY (F2B), WSPR, WINMOR, Automatic Link Establishment, JT65, JT-9, ROS, OPERA, OLIVIA, CONTESTIA, MT63, PACKET RADIO (1k2,9k6), RFSM-2400/8000, FM (F3E), D-STAR (Digital Voice), APCO P25, TETRA, DMR
Working conditions & Equipment:
QRP-Transceiver: YAESU FT-817ND | Filter (CW, digital modes): Collins YF-122C 500 kHz
HF-Transceiver (fixed and bicycle mobile operation): FT-100
Max. Output: 5 Watts | Tuner: MFJ-16010 (manual) and MFJ-928 (automatic)| Antenna (Shortwave): end-fed longwire antenna (~40m)
PACTOR-II Controller with PACTOR III Licence
Antenna (2m / 70cm / 23cm): DIAMOND X-6000, Omnidirectional antenna vertical
Antenna (70cm): HB9CV (Ochsenkopfantenne)
Mobile antenna (2m / 70 cm): DIAMOND MR-177 | Portable antenna (HF): MK-2 ATX-1080
Analog HT: YAESU VX 8-E (GPS + APRS + Echolink)
D-STAR HT: ICOM ID-31E (D-STAR, GPS, APRS)
APCO P25 HT: Motorola ASTRO SABER I
DMR HT: Motorola DP3600 / XPR6550
TETRA HT: Motorola MTP-850S
My logbook, QSO Maps and where I ´m still QRV
EmComm Fieldday Exercice EDFB. Right: Rudolf, DL1ZAV. Left: DK3CW. QRV HF and HAMNET 2,4GHz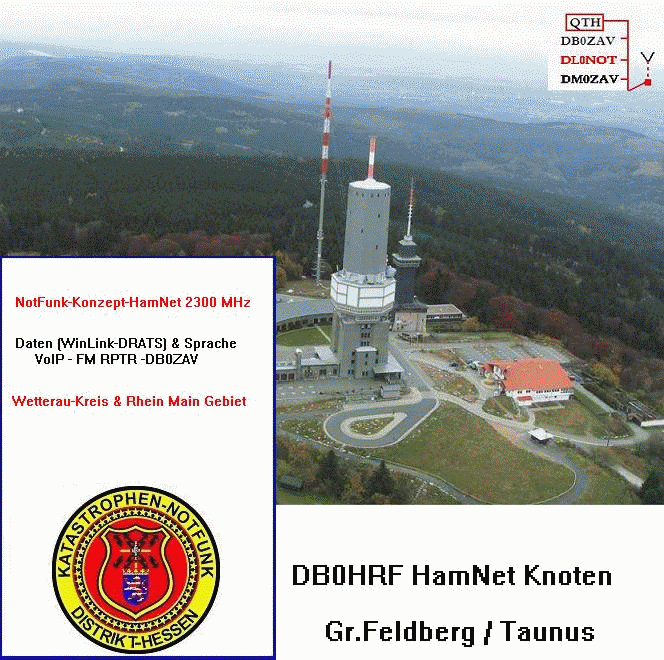 HAMNET EmComm DL0NOT
HAMNET 2,4 GHz Mobile Phone PABX & UHF Motorola Analog F3E / Digital D-STAR and APCO P25 RPTR
HAMNET 2,4 GHz Mobile Sip-Phone PABX - User LIST
Mobile HAMNET WinLink RMS-Relay - Telnet/POP/SMTP SERVER & SIP PABX Client / TeamTalk 4 Voice & Video
Visitor Statistics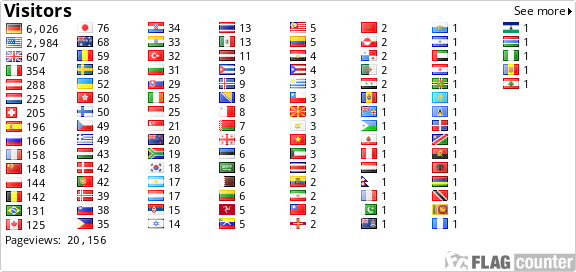 Interesting links
Watch my detailed link list for more links...