QSL via bureau, LotW oder direct. Oliver Gottlob, Griesefeld 16, 59510 Lippetal, Germany
Hello,
I'm Oli. I live in the village of Oestinghausen (loc: JO41bp) in the municipality of Lippetal. I'm a member of the local chapter of the DARC the Ortsverband Soest DOK: O17 . I got my fist license in 1991 (ex call DG5DBV) and passed the morse code test to full class 1 (now A) later. In 2009 I took the exam and got the US-Extra Class Call AJ4UR. I enjoy 2 m, 6 m and HF DX and ragchew. After completing the DXCC I'm working "new ones". As of 4. Oct. 2015 have worked more than 300 entities.. I use LOTW and Clublog. Please check our contact here: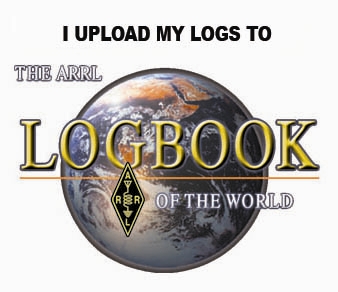 On Sunday October 3 2010. I worked the last state for my basic WAS. Thanks to hams who helped me. I worked the last State (Oklahoma in Phone) for the WAS TPA on 29. Dezember. On 19. January the WAS Triple Play #792 arrived here:
Shack:
My Station consists of an Elecraft K3/100 with KPA500 for HF, a Icom IC-7400 for 6 m and 2 m SSB, a Yaesu FT-7100 the the local club frequency (144.675 MHz) and the local repeater DB0HAT (432.225 Mhz). I use SSB, CW, RTTY, PSK31 and other modes with the microHAM Digikeyer. Mostly I use DX-Lab as Logbook and HRD as Digimode Software. A 70 cm Hytera PD785 HT for DMR (Mototrbo) is also in use. I can reach DB0DS and DB0HAT DRM-repeaters.
Antenna:
The Aerials are on a 9 m high Versatower BP-40 who is mounted on top of the garage. For 2 m DX I use a horizontal 9 element Flexayagi and a 4 element Wire-Yagi for 6 m DX. For local QSOs and repeater work I use a old Diamond X50 and for 80 m/40 m/30 m a Fritzel W32000 multi-band dipole and for 30 m a simple dipole. In 2010 I fitted my new home-made 5-Band Hexbeam on the top of the mast.
G3TXQ 5-band Hexbeam homemade, 6.60 m diameter, 8,5 kg:
The whole antenna setup: Hexbeam, 6m Yagi, 2m Yagi (Juli 2010). The tower has changed.
The X50 2 m/ 70 cm collinear vertical with some snow (winter 2010)
My older antenna: 20m Moxon:
From March 2010 to Juli 2010 I had a homemade 20 m Moxon-Yagi on my Versatower:
The 20 m Moxon-Yagi made from four fishing poles, wire and right-angle bracket
If you have a Versatower P40, BP40, BP33, BP60SX or similar for sale, please send me a e-mail.
This is my other hobby:
My Land-Rover Defender 110 Tdi
QSL Cards:
I like QSL-cards. The real one made from paper. But I also update my logs on eqsl.cc once every month. Please upload your QSOs to the LotW. I load the QSOs daily up to the LOTW. You can send your QSL via the bureau or direct. I use the service of GlobalQSL for sending out bureau cards.
After receiving the mixed and CW DXCC award I work towards more countrys and to get the DXCC Challenge. Direct cards are answered usually within one week. Please enclose a SAE. I appreciate every QSO made and every QSL received. Thanks for our QSO, and I hope to see you on the bands (again)!
Some Pictures of my QSL Cards:
This is my "old" QSL-card (2001):
On this QSL-card you see my other Land-Rover. A 1976 109 Diesel with only 58 hp.
My current QSL cards:
One of my QSL-cards shows you a picture taken on the evening of October 30. 2003. On this evening there was a very strong visual aurora borealis. I took this and other pictures just north of my village.
This QSL card shows you a beautifull sunrise as seen from my QTH.
My Land-Rover 109 and a sunrise.
My Land-Rover Defender 110 and a sunrise.

More will follow soon.
bye, bye Oli