Hi !
thanks for visiting my page.
I started in 1994 with CB radio, there I was only 14 years old. DXing was my favourit thing. There I had a lot of interesting contacts around the world. In 1998 I made the amateurradio license. So far I never lost the interest to this fantastic hobby. Today I mostly work in QRP. It's a bigger challenge for me.
Please send your QSL card via buero or direct. SWL QSL cards are also very welcome. (direct is faster ;) ) I dont need any IRCs or money for the postage.
If you want to send your QSL card direct, so please use the follow adress:
Gilbert A.
P.O.BOX 10 01 33,
68001 Mannheim,
Germany
My QTH: Ludwigshafen Locator: JN49FL
I'm a member of:
-> DARC - OV Ludwigshafen DOK K06
-> LARC - Clubstation DL0WW
vy 73 and best DX
de Gilbert (DL6CD)
My QSL card: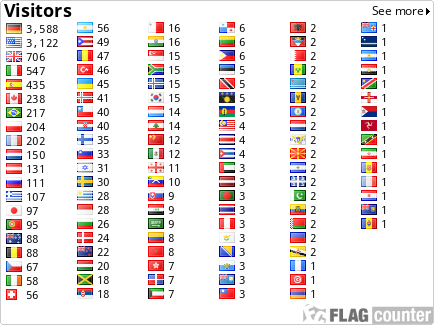 ----------------------------------------------------------------------------------------------------------------------------------------