CQ WPX SSB 30/31.March 2013 - 9A4P - QSL via DO6SR
" DX-ing, the Scientific Hobby for better World Communictaion, Friendship and good will between the Peoples of the World "

Guest OP follow Contest & Club - Stations :
DR1A DL2R DR2P DK1K DL0SHA DK0ES DF0RW DK0II DK0SH DM4X
9A4P 9A1BTU
I'm a Member of:
German Amateur Radio Club (DARC DOK P20)

Bavarian Contest Club (BCC)

Croatian Contest Club (CroCC)
German DX Foundation (GDXF #809)
Radioklub "Vallis Aurea" Pozega 9A1BTU & 9A4P

European PSK Club (EPC #4555)

Digital Modes Club (DMC #2628)

Croatian Digital Group (CDG #185)

Natal Digital Group (NDG #344)

Belgium Digital Modes Club (BDM #1579)

Hellenic PSK Club (HPC #410)
My Log´s ONLINE in :
CLUBLOG.ORG , HRDLOG.NET
Upload 1st every Month !!!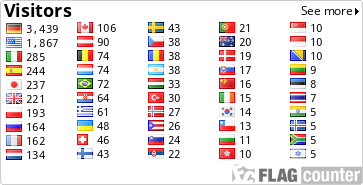 Since 01.Aug.2012
Last modified: 2013-05-07 11:13:38, 7498 bytes cached
Login Required

Login is required for additional detail.
This user has no active logs