Hi world... My name is Jordi, I'm 41 years old, married in 2001 with Laura. We have a 11 years old daughter (Laia).
I live in Vilafranca del Penedès, situated at 50Km from Barcelona capital.
I'm member of URE (Union de Radioaficionados Españoles),EPC #3189 (The European Phase Shift Keying Club), DMC #980 (Digital Modes Club),30MDG #2415 (30 Meter Digital Group), PODXS 070 #988, CDG #0386 (The Croatian Digital Group) and NDG #28 (Natal Digital Group)
Member of the teams and Special calls: AM3MM, ED3DXU, EG3SDC, EH3CT, EG3EPC, EH3EPC, EH3SCS, EH3MGY.
Manager for call: EH3MGY.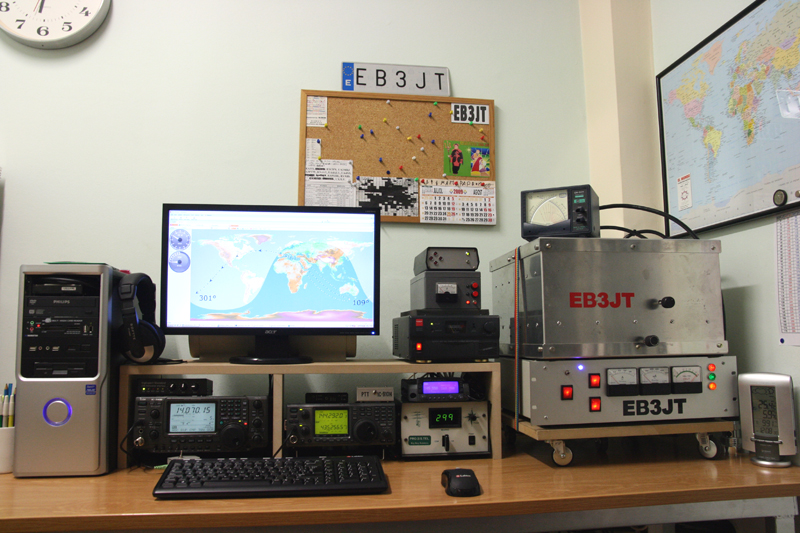 QSL


LOTW & EQSL or DIRECT...

( NO BUREAU )



DIRECT ( SAE + 1€ or 2$ ) TO ADDRESS:

JORDI TARRIDA
C/ NORD 16 (Rellotgeria)
08720 VILAFRANCA DEL PENEDÈS
BARCELONA (SPAIN)
TRANSCEIVERS:
ANTENNAS:
2x13B2 CUSHCRAFT Array (2m)
CUSHCRAFT416TB 8+8 El. Right Circular Polarization (70cm)
CUSHCRAFT D4 Rotative Dipole (10-15-20-40m)
ECO(092) Rotative Dipole (12-17-30m - Warc)
CUSHCRAFT 3 Elements (6m)
V inverted dipole 80m
V inverted dipole 160m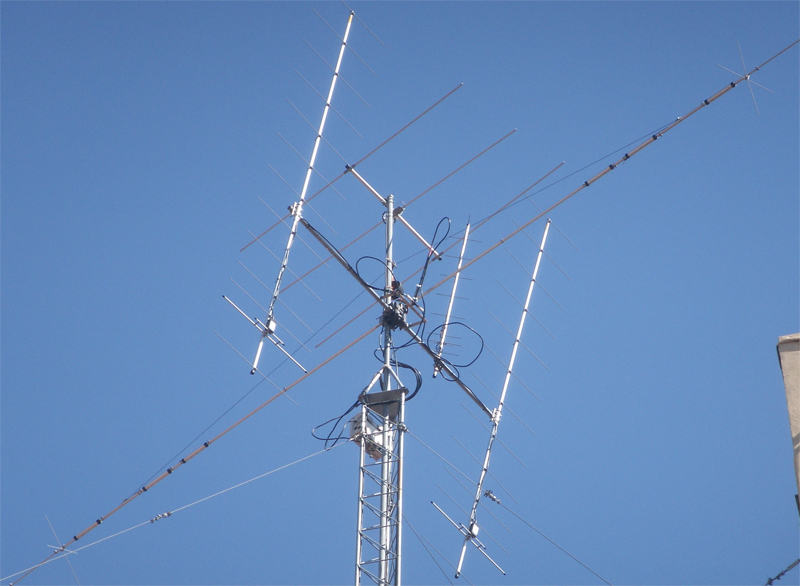 AMPLIFIER:
GS35B Russian triode144 Mhz (1'5KW)
PREAMPLIFIERS:
SSB SP-2 (2m)
SHF ELECTRONICS mini 70 (70cm)
INTERFACES:
ROTORS:
PROSISTEL PST-641 Azimut rotor
COMPUTER:
AMD 6300 SIX CORE 21Ghz ( 6x 3,5GHz)
256GB SSD HARD DISC
3TB HARD DISC (3 x 1TB)
16GB RAM MEMORY DDR3 1600
ASUS GFORCE GTX-550Ti 2GbDDR3 - PCI EXPRESS 2.0
WINDOWS 7 64 bit ULTIMATE
I'm QRV in:
- V-UHF EA Contests
- Satellites (AO27, SO50, AO07, AO51 and VO52)
- 50Mhz (MS, SSB and ES)
- 432Mhz (SSB)
- HF Bands (SSB, JT65A, PSK and RTTY, also Contests)