GRID LOCATOR JN04cl
cqcq
 
F1DFF  EDMOND
Mobile phone contact
+33 (0)768544185
ITU zone : 27
CQ zone : 14
DXCC : France
Now Operational with Iphone on ECHOLINK
Hello

and greetings to all

other

Amateur

Radio

 lover

and those who

love

one day and

forever
The bottom left of my qsl you can see italian school boat AMERIGO VESPUCCI   (Italian browser) or I made officer school for 2 years and then the thing is not conducted in the way I wanted .. finally it is the life ..   
I would say
that
after......................more here
                                                                      Welcome and thank you for reading my little history                                 
I'm part of the generation that was still in the early 80s, building its broadcast reception equipment for the amateur radio license. I experimented and built offices and construction companies. Moreover, professional activities, including 5 years in electronics and maintenance gave me the opportunity to make use of professional measurement equipment. Then stop .. For fans of the construction, as well as to allergic to radio traffic, I fear that you can find here any interest. However, I have selected some of my favorite sites, and you can find on this site. To all, I wish you a good visit and thanks . 
A41AA, Sultan d'Oman
EA0JC, roi Juan Carlos d'Espagne
HS1, roi Bhumiphol Adulayadej, de Thaïlande -
JY1, roi Hussein de Jordanie
JI1KIT, Kenzo Obuchi, premier ministre japonais -
I0FCG, Francesco Cossiga, Président de l'Italie -
LU1SM, Carlos Saul Menem, Président de l'Argentine
VU2RG, Rajiv Gandhi, Premier Ministre de l'Inde -
UA1LO, Yuri Gagarine, astronaute
ON1AFD, Dirk Frimout, astronaute -
KB6LQS, Dick Rutan, pilote de Voyager
FO5GJ, Marlon Brando, acteur -
N6KGB, Stewart Granger, acteur
N6YOS, Priscilla Presley, actrice -
WB6RER, Andy Delvine, acteur
KD4WUJ, Patty Loveless, musicienne -
WB6ACU, Joe Walsh, musicien des Eagles
KI6M, Stu Gilliam, comique -
NK7U, Joe Rudi, joueur de baseball
K2ORS, Jean Shepherd, écrivain humoriste -
KA6UXR, Dr Alexander Comfort, écrivain
KA6HVK, Brul Ives, chanteur -
K7UGA, Bary Goldwater, sénateur.
THE END OF MY LITTLE STORY                                                                                                                                                           
   A few time ago I lived in the north of France meadows of the town of Dunkirk in JO11DA, (qra locator). Today we are there in the town of Longueville in the south ouest and my qra locator is JN04CL since january 2015 ..................  
                                                                                                                 Continued ... I return to share these new adventures and DX's
                                                                                                              Now I am enjoying my Radio Hobby    It was a magical time for me.
                                                                                                     Mode : SSB, FM, PSK31,63,125,RTTY SSTV- BANDS 80,40,20,10,15,10 Meters
                                                                                                                                    MY TRCV:  * YAESU FT990         (the best) *

         My HOME  (Sweet Home Since 2015)   
2
small photos
of
my little village
I would appreciate your opinion on my Web site . Thanks
                                                 My Favorite Software in Digital Mode
---
and

in 1977

,

by chance, during

my very first

QSO

that received

my license

at a

aurora borealis

I can not forget

this

unforgettable

QSO

with

Russian

station

with only 10w

in

VHF

band

I

had no

more power

i made qso with

..
 
to you George UC2AAB de Edmond F1DFF 
                     
                                                                                                                                                      My  infos digital CLUB
                                                                                                                                                                                                                                                                                                                                                                                                                               My Qsl                                                                                                                             
                                                                                                        Isn't  this a great hobby?
                                    Yes of course and my other hobby is cycling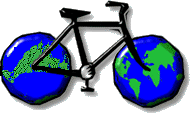 If you're reading this, thanks!  Hope to chat again.
                                                     Best Regards from France 
Etes vous dans mon log ?? 
      Are you in my log ??    
  LOOK FOR YOUR CALL IN MY LOG                                                                                    73 de F1DFF
           best regards from      
                                                                                                                                                                          Thanks for visiting my page
                                                                                                                                                                                     Edmond
                                                                                                                                                                                     F1DFF

      Visitors
      Thanks                                                        
<
Large Visitor Globe