Après plus d'une décénie passée en Afrique et au Moyen-Orient, je suis de retour en France et actif depuis le 31/08/2013.
After more than a decade working in Africa and Middle-East, I'm back to France and "on air" since 31/08/2013. 
Plus de détails sur mes deux derniers indicatifs étrangers:   More details about my two last previous foreign callsigns:
A65BI (2009-2012) & 9Q1TB (2003-2008)
CLIQUER: Sur les images pour élargir, les indicatifs ou logos pour plus d'infos et accès aux sites Web.
CLICK : On pictures to enlarge, highlight callsigns or logos for more infos and websites links.
EQUIPMENT
Coupleur modifié en symétrique  MFJ-904H  Matchbox modified to balanced.   
Conception inspirée de  F6HKY   Inspired design
Ant: 80m Bow-tie Loop, Inv. V shape  (MMANA by F4GMS)      
2 x 5,10m Vert. wire Doublet, center-fed w/450Ω open wire line.
PROPAGATION 
International Beacon Project
RAPPEL  
REMINDER
 Nous vous sommes reconnaissants de bien vouloir respecter les recommandations de l'IARU, cliquer sur le logo.
We apreciate you to follow the IARU recommendations, click on logo:
  Merci déviter de transmettre dans les portions de bandes suivantes réservées aux balises:
Please avoid transmitting within the following beacon windows:
14.099 <-> 14.101
18.109 <-> 18.111
21.149 <-> 21.151
24.929 <-> 24.931
28.199 <-> 28.201
MERCI !   THANK YOU !
++++++++++++++++++++++++++++++++++++++++++++++++++++++
 LOGS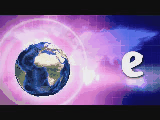 est mis a jour automatiquement avec: is updated automatically via:
QSL: Jan SM5DJZ 
Reste mon qsl manager, merci de son support.  Remains my QSL manager, many thanks to him.
A bientôt sur l'air !!
Hpe to r u sn !!
Bst 73's
" Philo "