Maurice, F5NQL's information:
- Born near Falaise, Normandy 2 months before the landing, in April 1944.
I was interested in radio since I was a young, with the old family BCL, which I listened for hours in the 50's. At this time the BCL covered the 80, 40 and 20m band in AM. So some concerts or other broadcast were sometimes jammed by funny transmissions.
Then I learnt CW in the French Army,when I was 19, and I discovered Ham radio at the end of the sixties.
As a Ham, I was licensed as follow:
- SWL REF 29377 (REF-Union) , then FE2427 - French National Authority, - 1972
- French B Class, novice, FB1NQL, 1988 (not CEPT licence)
- French general 2nd class ( CEPT full licence) FD1NQL, 1990
- French general 1st class ( CEPT full licence) FE1NQL then F1NQL in May 1993 
- F5NQL, ( CEPT full licence & new callsign) in June 1993.
As you can see, between May 1st and june 1st 1993, I was issued three successive callsigns in 30 days
Past own callsigns:
F89/FB1NQL (1989) for the Franch Revolution Bicentenary.
FBC5NQL (1998), for the World Men Soccer Championship (1998), won by France vs Brazil 3-0.
I'm belonging to the following societies:
- Reseau des Emetteurs Francais Membership number 29377 - 1972 -

I was between 2007&2012, for the Ref Union, the French representative, in the IARU Reg1 High Speed Telegraphy working group.
- A R R L - 1976 
- EUCW, Union Francaise des Telegraphistes (U F T ) n° 310, 1988

(Century owner), and past Vice President and trustee. Still in charge of the Public relation with Japanese CW Clubes KCJ and A1/JA.
- EUCW Italian Marconista - n° 158, - 1988 - 
- EUCW, Belgian Telegraphy Club (BTC) n° 318, - 1994 -  
- EUCW, FISTS CW club n° 1816, (Century and Silver Century owner) - 1996 - 
- EUCW, Greek Telegraphy Club (GTC) n° 117, - 2000 - 
- EUCW, Croatian Telegraphy Club (CTC),n° 41, - 2001 
- The PROVINS ARS F6KOP - 2005 
- The Clipperton DX Club - 2006  
- American Straight Key Century Club (SKCC) n° 924 - 2006 - 

- Keymen's Club of Japan, (KCJ), n° 406 - 2009 - 
- A1 CW Club Japan (A1), n° 1419 - 2010 -  


- EUCW, AGCW-DL, Arbeitsgemeinschaft Telegrafie e. V. (AGCW) n° 3633 - 2011 -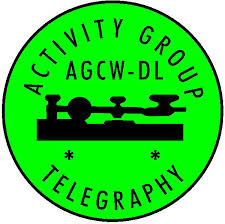 - Rhein-Ruhr DX Association - 2013 - 
- Bordeaux DX Group - 2015 - 
- ARAS72, The Sarthe Hams, active around the 24h car race of le Mans (TM24H) - 2015 - 
AWARDS and MERIT:
- Plate of Merit of the Union Francaise des Telegraphistes UFT in 1996 and 2000
- Medal of Honor of the Union Francaise des Telegraphistes UFT, 2011
- Medal of Honor of the Clipperton DX Club, 2009.
- KOP Team n° 10, 2008
- Medal of Merit of the PROVINS ARC, F6KOP - 2013 -
- ADXA, PACC,

- Seine et Marne division of the Reseau des Emetteurs Français departmental award.
TRAFFIC:
For traffic, look for me in major World and French CW contests (alone or with my F6KOP's friends) - So in the past you may be contacted me as follow :
From Matt/F5PED's facilities, la Belette, Dourdan:
- In the CQWWCW 2007/2008/2009, under TM2S, with Matt, F5PED's crew, : F5CW, F5AGB, F6DZS F5NCU, F8PDR, F8BUI, F5QF, F5IN.
From Bernard/F9IE's facilities, in Noirmoutier Island - EU-064 -
- In the IOTA Contests 2008/2009/2010/2012, under TM7C or F9IE callsign , and with F4AJQ, F4TTR, F5JSD, F5PED, F8BUI, F8BJI, F6EGG, F9IE, F5CWU, F5AGB, F8IJV, F5IRO, F4TJE. The group was World Champion in Island, Multi, Mixed, LP, 24h category for 5 times, since 2005.

- In the IOTA Contest 2014, from Noirmoutier Island EU-064, as F6KOP/P with F4GTD and F5RAB.
- In the IOTA Constest 2016, from Molene Island, EU-065, as F6KOP/p with F5RAB and F5JTV.
From F6KOP's facilities in Provins.
1) Using F6KOP callsign:
- In the WPX contest CW 2012 as SOSBLP/10 - 1st place France, 8th place Europe
- In the IARU 2012 contest with F5RAB, F4TTR, F4AJQ and F4TJE
- In CQ WW RTTY 2012 with F4AJQ, F8ATS, F8BJI, F6BBO, F1HRE
- In the CQ WW CW 2012, Multi-Multi ar F6KOP, with : F6CEL, F6ENO, F5JVP, F5PED, F5NKX, F5UOW, F8ATS, F5AGB, F5RAB, F5QF, F6DZS and F5PBM.
- In the ARRL DX CW 2013, with F5QF, F5RAB, F5AGB, F6DZS, F5PBM
- In the WPX CW 2013, with F5QF, F5RAB, F5IYU 
2) Using TM0HQ callsign:
- In July 2013, 13&14th, I was one of the operators of TM0HQ 40m/CW, with F5RAB, F6DZS, and F8AEE; F6FVY and F5JTV were in charge of computing.
3) using TM1A callsign:
- Since 2013, I'm part of the crew in the three parts of the CQ WW DX , RTTY, phone and CW , with F4TTR, F4AJQ, F6BBO, F5JTV, F6AXN, F4ERS, F1ULQ, F1NGP, F4FLF, F4DLM, F1JHB, F5IYU, F5RAB, F5QF, F5PBM, F8BJI, F5AGB, F5IYU, F4DHQ, OZ1IKY, F5PED, F5UOW, 
- Since 2014,  in the French REF Championship, in the CW/SSB parts (and TM2A in the VHF/UHF part) , also  in the WPX CW with quite the same group of guys and joined by Jeremy/EI5GM.
So In the the IARU HF Championship 2014 & 2015, with F6DZS, F4DHQ, F4GLQ, IU0BMX, F4AJQ, F4TTR, F4BDG and other.
- Since 2013, - In the ARRL 10m, joint by F8FUA and F4FFH.
From the RC of Sarreguemines/F6KFH facilities,
I was one of the gang of TM9A, a joint team F6KFH/F6KOP operation, in the 2012&2013/IARU VHF Contest. We got the 5th place Europe in 2012.The crew consisted of F4DHQ , F5PPG, F1ULQ, F1NGP, F6CUC, F6HOK, F5ONL, F9IE, F5AGB,F4ERS, F5CWU, F6JMT, F8UHU, F4AJQ, F5RAB, and I.
Off the contests you'll find me mainly on the CW subbands. but I enjoy also a little SSB and Digimodes - RTTY and PSK63 & 125.
Dxpéditions:
In May 2010, I was one of the CW , IS0R gang , a F6KOP DXpedition to Sardinia. See IS0R on QRZ.Com.
With my friend Frank/F4AJQ, in May 2010, at Roma Airport, on the go to Isola Rossa, Sardinia for the IS0R dxpedition.
In Feb 2014, I belonged to the TO7CC gang , going to La Réunion island (5 to 18), as CW op. (www.to7cc.com)
In Feb 2016, I was CW op in the 7P8C crew from Lesotho.
Always in 2016, but May, I was beeing joining the KOP team crew once more and I've done CW also from Molene Island - EU-065.
QSL POLICY :
Since February 2007, I've a new QSL manager, the Provins ARS, F6KOP, my club, http://www.f6kop.com/
The cards for QSO made before, which were managed by Albert, F3GJ (SK 2015), continue anyway to be forwarded to me, if they go via the French Ref-Union bureau and only through this one.
On April 23rd, 2015, I and some guys were in Saint Julien les Villas graveyard, Near Troyes, Aube Area in Champagne, for a last hommage to Albert/F3GJ, died in his 98th year of age, on April 20th, 2015. Rest in Peace Albert. Albert managed my QSL cards for more than 15 years.
All my personnal log books are still open since 1988. So are also those for my /p operations from F, ON, PA, LX, DL, OZ, LA, GJ, HB9, French Castles, Mills, Inland islands and IOTA's (1999 EU64 and EU32), and also for the following own and special callsigns F89/FB1NQL (1989), FBC5NQL (1998), FB1NQL (1988/1990) , FD1NQL (1990/1993) , FE1NQL and F1NQL (May 1993).
I answer to each card received either direct or via bureau. I think I'm QSL 100% effectively .
IMPORTANT NOTICE ABOUT QSL VIA BUREAU:
If you send me QSL cards via Bureau, please do it only via the French REF bureau.
Avoid to use so so bureaus like that of URC or ANRPFD; if you do it's at your own risks. It will be much more than 99.9% of cases your card will not be delivered to me. I have not and don't want to have any contact with them. The cards going through these se so so bureaus are not collected. I regret that some foreign Societies continue to send cards for me to them.
For direct cards, IRC's are always preferred instead of green stamps.
The bank fees are very expensive and exchanging 1$ bills has no interest in France, but for countries where IRC's are not longer delivered, US greenstamps are always accepted
If you are awaiting a card for a long time (3 months direct or one year bureau), send me a request by snail mail , or via my mail-box, with details od the QSO's . I'll send you a new card directly.
 
NOT THE MANAGER, NOT THE MANAGER, NOT THE MANAGER !!!
I never was the manager for the following stations even if for someones I was the organizer of the operation or one of the operators. ( In brackets see the good manager).
- TM9AF, TM7OXR, TM5SRA, HW1 and HW6SIA, HY5SIA, TM5SIR, TM9XR, TM5SIA,TM8AKR , TM5SM 1995 & 2005, TM3DR, TM3NV (Past International Hamfest HAMEXPO, in Auxerre, Burgundy between 1978 to 2008 ) - (F5SM)
- TM5SM, French CW Championship 2002 (F6KOP)
- TM5SM - DXpedition July 2011 to St Marcouf Islands (F5RJM)
- TM0SM - DXpéditions to St Marcouf Islands, Aug & Sept 2013 (F5CWU) 
- TM0C,TM0TAF 2006 & 2007, - (F4TTR).
- TM6BFY (F5NII)
- F5KCC, TM1MV : (F5LBR)
- TM6OSA : (F6GXL)
- 5V7C, 5H1C, J5C : ( F5TVG)
- FR5FD : (F5LBM)
- F5LTB, 9Q/F5LTB, 9Q1TB : (info on F5LTB's page on QRZ.com).
- C31YL : (Bureau Andorra)
- 5U5Z : (G3SXW)
- 7V2SI : (OM3CGN)
- FP5KE/p, (Radio Club of SPM , P.O.Box 1343, Saint Pierre et Miquelon, 597500 France).
- TM8RIM, (F0EHB) ,
- XU7AAA, ( Hiroo YONEZUKA, Box DD153, Huang Sathai Vientiane Laos ASIA, )
- HI3CCP, in the WPX SSB 2003 , (AD4Z)
- 6W7/F8PDR, 5T5DY FS/F8PDR (F8PDR)
- TM3ANT, (F5PFP)
- TM9ANT, (F5PAC)
- TM8TAF, (F8BBL)
- TO7C, XT2C, TM28UFT (F9IE)
- CO2OR ( SK May 2011 - F5CWU, direct or bureau REF-Union)
- OJ0B (OH2BH)
- FG5KC and all FG stations, none of them (see QRZ.COM or REF-Union.org callbooks)
- TM26UFT in 2011, TM27UFT in 2012,  TM29UFT in 2014, TM30UFT in 2015 and TM31UFT in 2016 ( F6ICG) .

- F8UFT : (F6ICG); even for pfx/F8UFT (from ON, PA, OZ, DL, SM, SM, HB9, SV8 ,OZ,J2, FS, FK, TK ...) The only exeption is for FO0/F8UFT, by Vincent F5MJV/FO5RN, see below.
- TO8UFT, in January/February 2014 by Jean-Claude FG8NY (F6ICG)
- TM150ITU, TM150IUT, TM90WARD, TM90REF TM81WARD (Only bureau REF and only this one)
- TM24H (F6KFI)
- TM33CDXC, TM34CDXC, TM35CDXC, TM36CDXC, TM37CDXC (F5CWU)
BUT: 
I am currently and still the QSL manager for :
- Vincent, F5MJV, when he was FO5RN and all of the various ops around FO5RN from DU, V6, V7, T2, T3, and other _xx_/FO5RN and also FO0/F8UFT/Clipperton, F5MJV, F5MJV/mm, pfx/F5MJV or pfx/F5MJV/MM, and for his past callsign J28JV. direct (SAE + 1 IRC preferred) or through the French REF bureau via F6KOP (Please only this bureau).
Vincent's J28JV callsign was delivered from Djibouti where he was assigned betwen July 2010 to 2012, but unfortunately no QSOs were made frome here.
Vincent is coming back to metropolitan France and has been issued once more F5MJV, starting August 2012
For all Vincent's activities, included FO0/F8UFT Clipperton,there's no QSL answer late to day.
- FM5FA, by Emmanuel/F5ROL, when in Martinique, in 2001/2003 . All the QSO's have been confirmed and now Emmanuel has closed the log.
- TM35KOP, special callsign issued for the 35th anniversary of the Radio Club de Provins, F6KOP. See TM35KOP in QRZ.Com. I'm the manager only for direct cards. No direct QSL cards answers late to day.
Off this managing, and for the Souvenir, I can confirm in his memory, and if someone need this, all the QSO's made in the past by Raymond, F5CED, who passed away in April 2000. I keep his logs still open . See F5CED, under QRZ.Com.
So see you soon down my log , be healthy and have fun.
73 Maurice, F5NQL.
Updated at the website date information