- Spiderbeam "Heavy Duty" : 5 bands (4 elements 10m, 3 elements 15m, 3 elements 20m, 2 elements 12m, 2 elements 17m)
- Multi Dipole Spider Web : 40/80m
Explanations:
New antenna since February 11th, 2013, VHF 17 elements horizontal












Spiderbeam "Heavy Duty" 5 bands by Paul DF4SA
L 'ascension with Spiderbeam HD on the back. . .
Good job, mister Cyriac
Details: The head of arrow INOX






























































*** The European Shift Keying Club # 15595 ***













































Some videos to make you appreciate the music of Breton folklore. . .







































The prestigious "Bagad of Lann Bihoué"
of National Navy based in Lorient
(Morbihan - 56)







































"BAGAD MEN GLAZ"
(Trélazé, Maine et Loire - 49)
My Bagad where I started in 1961


The Bagad "Men Glaz" today:







































Some photographs of my region d 'origine the Brittany (Morbihan - 56) . . .
To visit my gallery on picassa click on the photograph







































"24 HEURES DU MANS 2012"
(Photographer F5NYE)
Direct link by clicking on the photograph







































Other of my passions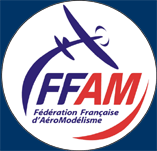 My Club "Radio Model Club Fléchois"
Click on logo

Click on photographs
































****************************************************************************