At home, since end of septembre 2014, my homebrew five bands hexbeam is on the top of my 12 meters and telescopic tower. It's working well... 
(30/11//2014)
---
My mission in FY is now over. Thank you to all contacted stations. You can find a report of the participation of FY5KE in the REF contest 2014-02-22 & 23 here in english. I remember you that i do not treat any sort of electronic QSL for FY/F5UII (qrz, eqsl, lotw...)
Vous trouvez ici le compte rendu de la participation de FY5KE au championnat de France Manche SSB 2014.
(02/03/2014)
---
Next mission in Guiana from 18th to 27 february 2014, i will be on air with FY/F5UII from Kourou city. Further détails on f5uii.net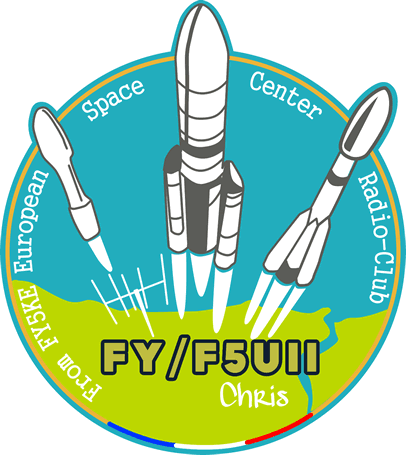 (06/02/2014)
---
Sometimes in FY, you will find also QSL information on my french and english website on www.f5uii.net
You can check if you are in the Log, and the status of your QSL card : www.f5uii.net
(18/11/2012)
---

I am OM since 1996. I interrested in all digital radio modes. I am also proud of some internet site i've made for radio club or OM. May i present the french association site REF 68 : http://www.ref68.com
(15/05/2001)
---