Located in the small farming villages of Corse and Staunton, in the West of England, near to the Malvern Hills. Surrounded by open countryside on all sides, low noise QTH so excellent location for ham radio. Very active on both HF and VHF.
Station details:
80m: Cushcraft MA8040 vertical, 400W
40m-10m: Hustler 4BTV ground mounted over radials with mods 30/17/12, 400W
20m-10m: Hexbeam, 400W (4 ele monobander on 10m at solar max)
6m: 6ele long yagi, 400W (mainly summertime)
2m: 9 ele yagi, 400W (inc WSJT Meteor Scatter)
Achievements:
295 DXCCs worked in total
283 DXCCs confirmed on LoTW inc 214 on the 10m band
DXCC on HF 80m thru to 10m, confirmed LoTW
DXCC on 6m
Worked All States (WAS) on HF
Please visit my main website for more info: G0HVQ QSL.NET website
I'm a member of G9V / M0VSQ Vulture Squadron Contest Group
Here is the view to the East from my QTH: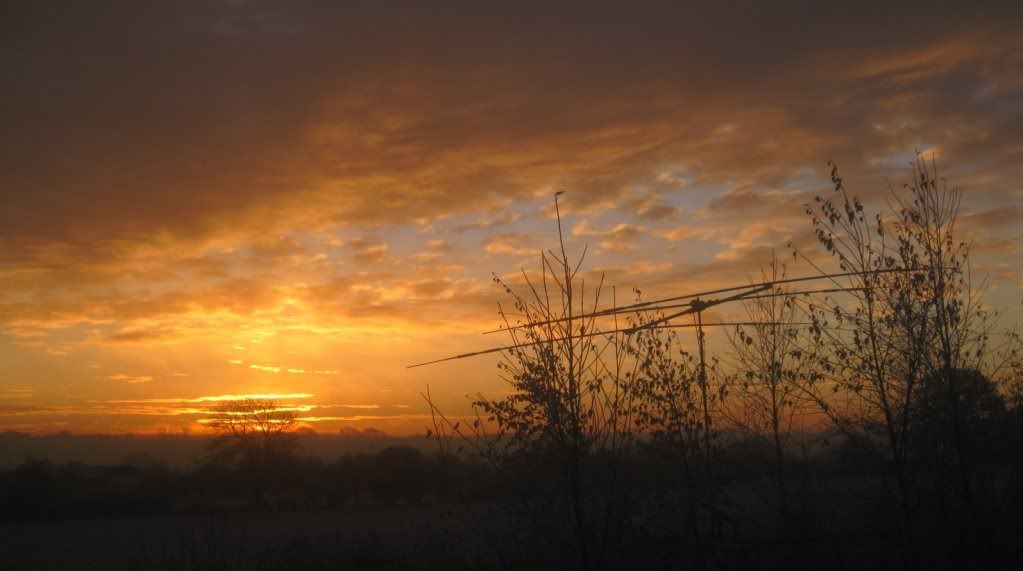 QTH here is an old church built in 1821, nearly 200 years old, now converted to a house. This is the reason my audio is so good, walls are very thick and the acoustics very good.
QSL Policy
Prefer LoTW for confirming QSOs, but will QSL via bureau or direct if you *really* need a proper card. Buro is very slow - in the last batch, most cards were from 3 years ago. And some were from 6 or 7 years ago. Please be patient if you are waiting for a buro card.
And please do not keep sending cards for the same band/mode, I work many of you repeatedly in contests, only 1 card per band/mode is necessary. No eQSL - sorry, I tried it but it was a pain to administer due to mismatches in QSO information. I just do not have the time for eQSL.
Oct 2014 - batch of cards sent to the buro, backlog cleared - no outstanding QSL cards here.
73 de Darrell (Daz) G0HVQ