My name is Seamus (Jim)
EPC NO: 12198     RAOTA NO: 2627
aka

EI4KE

usually portable or mobile....
WAB book no 13428 J02- Armagh .. WAI book no 483 J02/p - Armagh..
Please only qsl direct or e.qsl : ok for all modes. NO BUREAU !!

GI4SZW / EI4KE @ Field day at Dundalk with Dundalk Amateur Radio Society.

I was first licenced in1982 as GI6JSL and received my full ticket in 1983.
Location: IO64TE abt 430 ft asl.
My main station consists of a Yaesu FTdx 5000, FL7000 400watts,
Heil Proset elite. MD200 Mic'
Antennas include, a 10-40 Windom Dipole, and various wires through an SGC SG237 Tuner.
VHF base is a icom IC 290e / FT1900 into a 5 element beam / vertical.
 HF/m I use an FT857d and an Atas 120a,,
 VHF/m I use an FT1900 50w into a 5/8 over 5/8 Diamond whip.
My other hobbies inclue operating GB4UAS at the Ulster Aviation Society,
hill walking, canoeing, cycling and sailing.
Hope to hear or see you further down the log,
73's gd dx gl de Ireland Eu 115
Seamus
�
Honda Shadow dc750 and Grandson Tiernan
4m Rib on Carlingford Lough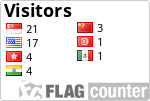 �