Ceramic plates purschased in Ronda/Spain 2015
Link: My personal website for more information

Representing Canton SH (Schaffhausen) for Swiss Awards.
Member of HTC www.htc.ch, USKA www.uska.ch and USKA Sektion Schaffhausen www.hb9sh.ch.
Resident station for Swiss Castle Award (Diploma Castelli Svizzera), reference DCS SH008 "Munot".
Webmaster www.uska.ch Union Schweizerischer Kurzwellenamateure

New from June 2014: PERSEUS SDR, temporary online. Check website http://microtelecom.it/map/PerseusServers.html

 I am temporary operating in 2015 with the special callsign HB90IARU in CW, SSB and digital modes.
 
This month: http://www.solarimpulse.com/ An idea born in Switzerland
---

I prefere operating in CW and SSB to complete checklists for DXCC, WAS, WPX, PACC (Netherlands) and other awards. Active also in digital modes like RTTY, BPSK (31/63/128), Olivia, MFSK and SSTV. You can work me often as a participant in different contests.

2013 I reached my best result ever in the CQ WW DX CW contest: 1300 QSO, score about 1'200'000 points. During this contest I logged QSO # 100'000 in my log book.


 LOTW status HB9CIC (16.08.2015)
Used Callsigns         HB9CIC (current), HB2CIC (2000), HE8CIC (2007)
Contest Logs             349  (1999-2015)
Uploaded QSO         94'737
Confirmed QSO        33'005
Equal to                  34.8%
Data upload              CW/SSB/Digital every month. Contest logs some days after the event.

 LOTW development / Startup January 2012 
                       QSO       QSL     DXCC mix   DXCC CW  DXCC SSB  DXCC digi  Challenge
31.12.2012   65'685    19'625       270              258               219               100                1285
31.12.2013   79'394    25'216       279              269               229               114                1406
31.12.2014   88'986    30'042        285              272               246               129                1502
31.03.2015   92'500    31'740        287              274               248               135                1515    

 Worked all States WAS via LOTW  
CW  Award received
SSB  Award received
Digital  All states confirmed, award not jet required
Triple Play Award (Contacts valid from 1.1.2009) / Missing South Dakota in CW and Wyoming in SSB

 Remarkable awards and contest results 2015 - 2013 

2015 Russian DX Contest, 1st place HB9, 35th place EU, 43th place World, SO LP Mixed

2014  CQ WW SSB, SO AB LP, 1st place HB9, 22th place EU, 44th place World ***
***   Highest record ever reached by a HB9-station in this category

2014  Helvetia Contest, 1st place HB9 SO Mixed
2014  ARRL RTTY Roundtrip, 1st place HB9 SO LP
2014  PACC Veron Contest, 1st place HB9 SO AB HP
2014  The Japan Century-Cities Award 400
2014  WAS CW (via LOT) No. 59011
2014  WAS SSB (via LOTW)
2014  Associazione Radioamatori Italiani ARI Contest, 1st place HB9 SO SSB

2013  Helvetia Contest, 2nd place HB9 SO Mixed
2013  HB9SOTA Edelweiss No. 002
​2013  PACC Veron Contest, 1st place HB9 SO AB HP
2013  DLD 500 40m mixed
2013  SAC Scandinavian Activity Contest, 1st place HB9 SO AB LP CW
2013  WAJA Worked All Japan prefectures Award CW No. 2502
2013  WAJA Worked All Japan prefectures Award SSB No. 2503
2013  CQ WW CW, 1st place HB9 SO HP AB
2013  Japan International DX Contest, 1st place HB9, 6th place Europe, 21mc LP
2013  Russian DX Contest, 1st place HB9, 20th place world (of 339), SO LP SSB 
2013  WAG Worked All Germany, 1st place HB9 SO LP Mixed
2013  SP DX Contest, 1st place HB9 SO AB LP Mixed
---
I do not process eQSL's. I see eQSL as basically useless for any mainstream awards. They are not valid for a number of awards. Because of that I need also real paper cards for most of my contacts. QSL via buro is standard procedure. You are welcome to send your QSL-card direct including SAE and enough return postage to my personal adress. If you do not follow the procedure below, I send back your QSL via buro. Please follow this procedure: 
Europe

SAE +

2 US$

Outside Europe SAE +

 

2 US$

Special roules

for Switzerland

:

SAE with Swiss stamps for A or B service

Special roules

for Germany

: SAE

with 0,62 Euro German stamps

SWL Reports are also welcome. Today's SWLs are tomorrow's Hams.

 
Short wave equipment: Since April 2001: YAESU FT-1000 MP MkV since April 2001. YAESU FT897 since 2003 for UHF/VHF/50mc/HF. Since June 2014 Perseus SDR receiver 0-40 MHz, working from time to time as server in the worldwide Perseus net. Info: http://microtelecom.it/perseus/

Antennas: Fritzel beam 3 elements for 10/15/20 m, additional dipol element for 12m/17m/30m. 2x37m wire dipol with tuner for 9 bands. HB9CV antenna for 6m, 12m above ground level. Diamond dualband vertical antenna X-300 for 2m/70cm.
Please visit my personal homepage www.qslnet.de/hb9cic for further details to my hamradio activities. Also webmaster for www.uska.ch (Union Schweizerischer Kurzwellenamateure USKA).



Antenna maintenance October 2011. Top > down: HB9CV for 6m, dipol for WAC-bands, 3-element FRITZEL beam 10/15/20m. In front of the house (not visible) 2x37m long wire dipol antenna, continuouse optimized and often changed in lengh and configuration. This antenna works on 9 short wave bands, driven over a indoor HAMWARE tuner. In the left corner of this picture the Diamond X-300 vertical for 2m and 70cm.




One of the most impressive moments are personal contacts. My dear friend Richard ZS1RIC and his radio station. Picture taken in 2010 in Capetown South Africa during a personal contact.

Highlights from my visit in East Canada, September 2014


  Toronto / Skyline with CN tower. Tower 553 meters high, restaurant at 351m

 Montreal by night

Quebec from St. Lawrence river

Ottawa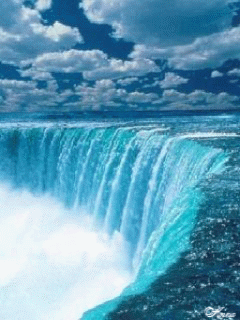 Niagara Falls