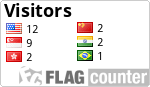 How did I setup my audio ?
I left subjective and moved towards objective analysis 
I stopped trusting my or someone else's ears to optimize my audio
Now, I trust the spectrum, watch my ALC, and respect some basic audio thumb rules
Good audio is respectful toward the listener
Bad audio is to fast food what good audio ist to fine cooking
There's plenty of room for every taste in our world

Antenna

Wire and antenna mounting stuff

53m vertical delta loop

apex and balanced feedpoint up

Rig

SWR-Power-analyzer

predistortion Sensor

Microphone

mic activator

Audio interface

Audio software

Digital Software

Linear

Tuner

Backup + VHF UHF rig
A dream radio spot : Mont-Fort ski station at 3333m ASL (10'000 ft).
Me and several OMs from local club HB9Y work VHF contests from there.
Watch the video of our Expedition for the HELVETIA H26 VHF contest 2013 !
73 Peter HB9UQX