Radioaficionado desde 1980, y desde ESE Momento mi vida Cambio, Nacido en el distrito de Colón el 01 de enero de 1963 ya pueden Sacar la Cuenta de Cuantos años tengo.
Me gusta Experimentar y Disfrutar de mi afición Construyendo mis antenas y Realizando Actividades Que Tengan Que Ver Con La radioaficion.Estoy siempre dispuesto en Ayudar a Los Colegas Que asi lo necesiten asi es Que No duden en ComunicaRSE conmigo CUANDO Quieran.
Saludos
QSL directa: NO IRC ' s por favor; ya que no son honrados localmente. QSL'ing solía ser divertido, ahora es sólo una carga.
Debido a un aumento sustancial de las tarifas postales -.
Norte y América central y del Sur - destinos - US $ 2.00
Europa, África, Asia y PacificRim - destinos - US $ 3.00 por cada solicitud.
Parte de Mi Familia
Estadio de Los Astros de Houston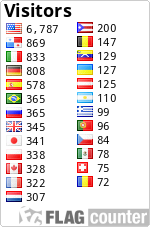 Actividades de mi Radio Club PCARA

Reunion de PCARA
                      Kenwood TS 430S
                        Ciudad de Colón, Panamá
Colón  DX Group
1732843 Last modified: 2015-02-26 01:40:51, 9682 bytes
Login Required

Login is required for additional detail.
You must be logged in to file a report on this page
Currently updating logbook display.
Grid Squared Award

#4556


Granted: 2015-02-26 02:29:31



Endorsements:

20 Meters Mixed

10 Meters Mixed

World Continents Award

#5499


Granted: 2015-02-26 02:29:32



Endorsements:

20 Meters Mixed

10 Meters Mixed