Conmemorative call 
180 years since birth of national hero 
Enmanuel Mongalo y Rubio.
==================
Enmanuel Mongalo

and Rubio 
Born June 21, 1834 
Rivas, Nicaragua Flag Nicaragua 
Died February 1, 1872 
Granada, Nicaragua Flag Nicaragua 
Maestro Occupancy 
Enmanuel Mongalo and Rubio (Rivas, June 21, 1834 - Granada, February 1, 1872) was a Nicaraguan teacher who covered himself in glory in the First Battle of Rivas (June 29, 1855) against the filibuster William Walker during the Civil War or War National Nicaragua (1855), before the call Campaign Central 1856-1857. Nicaragua's national hero and in honor of his patriotic deed on June 29 has been declared "Nicaraguan Teacher Day."
Born in the city of Rivas Nicaragua on June 21, 1834 . Their parents, Bruno Mongalo and Francisca Rubio, people were known for their honesty and good Rivense accredited members of the society.
His childhood and early youth in peace slide hometown , but his intelligence awakens propel you toward broader horizons.
Exhausted studies could offer schools of your apartment and taken craving to emigrate, is shipped to the United States of America. By then , the Isthmus of Rivas was encouraged by the coming and going of American and European coasts of the Atlantic moved to California, and the young Mongalo felt also attracted and moved to San Francisco (California ) . But San Francisco , training city , populated by all sorts of people, center of vice and violence, could not hold the delicate and rather dreamy spirit inclined to activity.
Soon Mongalo returns to Nicaragua , comprising deep patriotic spirit undoubtedly an urgent need to cultivate the mind of Nicaraguan children and they choose the dedicated teaching career to better serve the motherland . In Rivas is dedicated to the study and teaching, and writing texts of Geography and History of Nicaragua .
The National War (1855 - 1856) against the filibusters 
In this quiet civilizing work , was surprised by the arrival of the filibuster - sur- slave contingents that have landed in the port of San Juan del Sur and are desecrating the homeland .
He, who has rejected the vices they came from, knows very well. They are violent, nimble riders and expert riflemen and heavy drinkers . He has talked to his countrymen of those people before his sudden arrival and sounds the alarm and alert.
Painted the living customs, adventurous characters , discriminators Indians and mestizos, and instills among its citizens the determination to resist to the death before moving to the domain as ruthless conquerors.
Heat and conviction of the young schoolteacher able men from all walks of volunteers present to take up arms with unwavering determination .
The invaders have left San Juan del Sur and advance . The filibusters take over the house of Don Max Espinoza , known as " The Inn ", which becomes true fortress, where they barricade themselves and begin firing with deadly effect .
Urge prompt and energetic decision to avoid the carnage made ​​from the makeshift fortress. The heads of the patriot troops decide to burn the building , very risky task that can only be carried out by heroic volunteers, who also offers the reward of a certain amount of pesos.
The time is distressing , impressive and serious . Then Emmanuel Felipe Neri Mongalo and Fajardo are presented . The young schoolteacher challenge fate and refuse the reward.
Left to ignite the refuge of the filibusters , and there the light became flames that curled in the historic inn and today did crespitar . Wrote with infernal fire characters roof that sheltered the buccaneers and told them with tongue and yelled angry voice of patriotism that Nicaragua can not stand , while having his children to be loved and defended. The flames caused strange delusions , visions of horror to which they judged very easy to get hold of men who despite their youth, did not represent much there to hear the cry for help of the Fatherland threatened.
Lived his colleagues moments of anguish and uncertainty , thinking that there would stop forever the heart that sang in the midst of disaster and despair of the usurpers shouting and showing them as a shield for the country, living pink heart.
The filibusters with large losses, they left everything ; fear seizes them and fleeing through the streets, wounded and dead flat , disorderly retreat of Rivas. He had won the first battle the invaders. It was June 29, 1855 .
a mini - frog . the size of a US one-cent coin,  i borrowed him/her from his natural habitat for a coupela fotos. then returned him/her.
accidently i saw him move . otherwise they are almost invisible.
i took a pec with flash and all so his visible now.
also here but difficult to spot in spite of the flash used,.  natural camouflage. pic little blurry.  
one of the survivors - plenty of them in tropical regions,
Below . some photos from the city of Rivas .
national flower of Nicaragua - Sacuanjoche
antenna system yn5su/ht5t(the 40m ant is also used for 15m). ts-570s barfota.
june 20th 2014 ---------10m antenna now together with 40m . inserted just a coupela feet below.
6m operation grid EK71 from Penas Blancas and EK72 from Rama city.
POST OFFICE 
SALES GIRL LOCAL market Rivas. 
N
Narrow streets around the market in the city of Rivas. 
Taxi.bicycles close by the local market Rivas.
Hitting hard the pedals of his tricycle.taxi . this guy Mario took me around Rivas .
Memory stone risen in honor of the costarican soldier Juan Santamaria . Central Perk in Rivas Nicaragua.
Local museum Rivas.
Memory plaque in honour of the fallen soldiers in the battles of Rivas , the enemy being mainly William Walkers w. his soldiers.
CANNON BALL FROM WAY BACK WHEN . NOW USED as DOOR STOPPER AT THE MUSEUM.
REPRESENTATIVE FROM ALCALDIA . CHECKING BUS DEPARTURES.
SHOE MAKERS STREET SIGN IN RIVAS
ONE OF MANY ATTRACTIVE RIVAS GIRLS.
ONE OF THE MOST IMPORTANT MISC JOBS . KEEPING THE CITY CLEAN .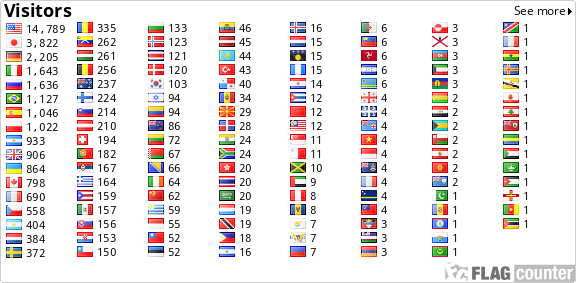 Enmanuel Mongalo y Rubio (Rivas, 21 de junio, 1834 - Granada, 1 de febrero, 1872) fue un maestronicaragüense que se cubrió de gloria en la Primera Batalla de Rivas (29 de junio de 1855), contra los filibusteros de William Walker durante la Guerra Civil o Guerra Nacional de Nicaragua (1855), antes de la llamada Campaña Centroamericana de 1856-1857. Es Héroe Nacional de Nicaragua y en honor a su gesta patriótica el 29 de junio ha sido declarado "Día del Maestro Nicaragüense".
Nació en la ciudad de Rivas Nicaragua, el 21 de junio de 1834. Sus padres, Bruno Mongalo y Francisca Rubio, personas reconocidas por su honestidad y bien acreditados miembros de la sociedad rivense.
Sus años de infancia y primera juventud se deslizan en la paz de la ciudad natal, pero su despierta inteligencia le impulsan hacia más amplios horizontes.
Agotados los estudios que podían ofrecerles los colegios de su departamento y llevado del ansia de emigrar, se embarca hacia los Estados Unidos de América. Por ese entonces, el Istmo de Rivas estaba animado por el ir y venir de norteamericanos y europeos que de las costas del Atlántico se trasladaban a California, y el joven Mongalo se sintió también atraído y se marchó a la ciudad de San Francisco (California). Pero San Francisco, urbe en formación, poblada de toda laya de gente, centro de vicio y de violencia, no podía retener el espíritu delicado y más bien soñador inclinado a la actividad.
Pronto regresa Mongalo a Nicaragua, su profundo espíritu patriótico comprende, sin duda, la urgente necesidad de cultivar la mente de los niños nicaragüenses y por ellos escoge la abnegada carrera de magisterio para mejor servir a la patria. En Rivas se dedica al estudio y la enseñanza, y a escribir textos de Geografía e Historia de Nicaragua.
En esta quieta labor civilizadora, le sorprende la llegada de los contingentes filibusteros -esclavistas del sur- que han desembarcados en el puerto de San Juan del Sur y están profanando el territorio patrio.
El, que ha rechazado los vicios de donde vienen, los conoce muy bien. Son violentos, ágiles jinetes y expertos rifleros y grandes bebedores. Ha conversado con sus coterráneos de aquella gente y ante su llegada súbita da la voz de alarma y alerta.
Pinta a lo vivo sus costumbres, sus caracteres de aventureros, discriminadores de indios y mestizos, e infunde entre sus conciudadanos la voluntad firme de resistir hasta la muerte antes de pasar al dominio de tan despiadados conquistadores.
El calor y la convicción del joven maestro de escuela logran que los hombres de todas las condiciones sociales se presenten voluntarios a empuñar las armas con decisión inquebrantable.
Los invasores han salido de San Juan del Sur y avanzan. Los filibusteros se apoderan de la casona de Don Máximo Espinoza, conocida como «El Mesón», que se convierte en verdadera fortaleza, donde se parapetan y comienzan a disparar con mortíferos efectos.
Urge una decisión pronta y enérgica para evitar la carnicería que hacen desde la improvisada fortaleza. Los jefes de las tropas patriotas deciden incendiar el edificio, arriesgadísima tarea que solamente puede ser llevada a cabo por voluntarios heroicos, a quienes también se les ofrece la recompensa de cierta cantidad de pesos.
El momento es angustioso, impresionante y grave. Entonces, se presentan Enmanuel Mongalo y Felipe Neri Fajardo. El joven maestro de escuela desafiará al destino y rechazará la recompensa.
Marchó a incendiar el refugio de los filibusteros, y allí la lumbre se convirtió en llamaradas que se enroscaron en el hoy histórico mesón y lo hacían crespitar. El fuego escribía con caracteres infernales en el techo que cobijaba a los bucaneros y les decía con lengua enfurecida y les gritaba con voz de patriotismo que Nicaragua no teme, mientras tenga a sus hijos que la amen y defiendan. Las llamas causaron extraños delirios, visiones de horror a los que juzgaron muy fácil apoderarse de hombres para quiénes a pesar de su juventud, no representaba mucha la existencia al oír el grito de auxilio de la Patria amenazada.
Vivieron sus compañeros momentos de angustia y de incertidumbre, pensando que allí se detuviera para siempre aquel corazón que cantaba en medio del desastre y de los gritos desesperados de los usurpadores y les mostraba, como escudo para la Patria, la rosa viva de su corazón.
Los filibusteros con grandes pérdidas, abandonaron todo; el miedo se apodera de ellos y huyendo a través de las calles, plana de heridos y muertos, se retiran desordenadamente de Rivas. Se había ganado la primera batalla a los invasores. Era el 29 de junio de 1855.
«Definitivamente vencidos los filibusteros, pacificada Nicaragua, el maestro vuelve a las tareas escolares, olvidado de su hazaña, sin orgullo alguno, ni inmoderado deseo de reclamar honores y privilegios. Murió en Granada y sus restos reposan en la Iglesia de Jalteva». (1)
Murió el 1 de febrero de 1872 -a los 38 años de edad- en la ciudad de Granada y sus restos reposaron durante muchos años en la Iglesia La Merced del barrioXalteva, habiendo sido exhumados y trasladados simbólicamente a la ciudad de Rivas el 29 de junio de 1970, porque la tumba contenía únicamente sus cenizas las cuales fueron colocadas al pie de un Monumento erigido en su memoria, en la calle «Mongalo».
El 9 de noviembre de 1977, la Cámara del Senado de Nicaragua, declaro «Día del Maestro Nicaragüense» el 29 de junio de cada año, para conmemorar la gesta patriótica del maestro y héroe nacional Emanuel Mongalo y Rubio.
El Subteniente Cívico y Maestro Enmanuel Jeremías Mongalo y Rubio, es declarado Héroe Nacional de Nicaragua, por la Junta de Gobierno y Reconstrucción Nacional, mediante el decreto 1123 publicado en La Gaceta, Diario oficial N° 251 del 27 de octubre de 1982.