Dear friend and DX'er, thanks for looking me in the QRZ.com site.
I would like to tell You some information about myself.
My name: Gianni, I am 58 years old.
My QTH: Volano (TN), 150 km from Austria border, 100 km from Venezia, my province Trento.
My working condition are:
TRX: Kenwood TS 870 S - TS 850 S - TS 711 - Acom 1000
Ant.:Eco Delta loop 2 el. 20 mt.- Dipole B&W BWD90- Butternut HF2V - Delta loop 1 el. 40-80 mt. full size, G5RV dipole.
73's Your friend IN3BJS Gianni
Ciao
Membership
My antennas:delta loop 2 el. 20mt. 1 el full size 80 mt.
Many thanks for the contacts to all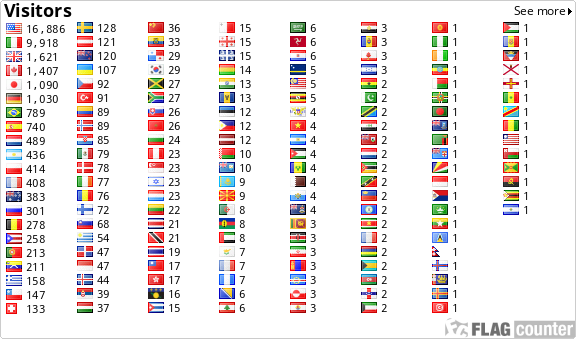 Large Visitor Globe
QSL card info:
I am happy to answer all requests for a QSL card.
Cards received via the bureau are answered the same way. Outbound bureau shipments are made once or twice per year.
I would appreciate an SASE be included with direct requests. This will speed up the response. However, I will answer any card received even without an SASE
Thanks for your understanding.
Gianni
Special info
Nominativo valido per ottenere il "Diploma Tridentum", Rilasciato dalla Sezione ARI di Trento, la più antica d'Italia.

*** Informazioni su come ottenerlo su

http://www.aritn.it/portal/tridentum-award.aspx

***
Call valid for the "Tridentum Award" assigned by the Trento ARI Club [the oldest in Italy: founded in 1934].
*** More info on

http://www.aritn.it/portal/tridentum-award.aspx

***
Call valid for the "Maria Dolens" Award, assigned by the Rovereto ARI Club. More info:

http://www.qrz.com/db/IR3MD

"Provincia Autonoma di Trento"'s photos
Watch this video
http://xoomer.virgilio.it/1op177/Home.html