ciao a tutti
il mio nome e roberto ho 43 anni (26-07-1969), sono radioamatore da 3 anni dopo aver frequentato per circa 22 anni la cb (banda cittadina).
lavoro come elettricista civile, mi piace la fantascienza (spazio 1999, ufo, star trek), nuotare e fare protezione civile nel settore radio.
faccio parte dei radioamatori siciliani nel mondo (www.radioamatorisicilianinelmondo.jmdo.com) con numero rasm : #141 membro trc club : 078 italia
EPC: 10388
DMC: 2550

sono molto attivo in: RTTY, PSK31, SSTV E SSB 10-15-20-40 METRI.

Le mie condizioni di lavoro sono:
trasmettitore hf: kenwood ts 570 d
microfono da tavolo: kenwood mc 60
microfono da tavolo: kenwood mc 85
alimentatore kenwood ps 50
alimentatore: nissei m280 (28 ampere max)
alimentatore: winner 13,5 volt (5 ampere max)
antenne: dipolo multibanda, verticale hf e sirio 827 per i 10 metri.
vhf/uhf: icom ic 2725 veicolare bibanda
antenna vhf/uhf: DIAMOND X 200
ANTENNA 2: DIAMOND X 50
YAESU FT 411 E CON ALIMENTAZIONE ESTERNA 13,8 VOLT (rx: 145.375)
acireale e una piccola città di 56000 abitanti, situata a poco piu di 12 km da catania e a circa 90 km da Messina.
il locator è: JM77NO
acireale è famosa per l'arte barocca e il piu bel carnevale di sicilia, famoso per i suoi carri in cartapesta e i carri infiorati.
per la qsl i preferisco che la spediate via bureau e via E-QSL. io risponderò al 100%.
ricordo a tutti: che la qsl e un atto di cortesia alla fine del qso.
grazie per avermi letto e a presto risentirci in radio.
la provincia di catania è valida per il diploma WAIP: WORKED ALL ITALIAN PROVINCE
73's da roberto it9acj
hello all
my name is roberto I'm 43 years old (07.26.1969), are amateur for 3 years after attending for about 22 years, CB (citizens band).
civil work as an electrician, I like science fiction (Space 1999, UFO, Star Trek), swim and civil protection in the field of radio.

I am a member of the Sicilian amateurs in the world (www.radioamatorisicilianinelmondo.jmdo.com) with number rasm: # 141 member clubs trc: 078 Italy

EPC: 10388

DMC: 2550


are very active in RTTY, PSK31 and SSTV and SSB 10-15-20-40 MT.


My working conditions are:
transmitter hf: kenwood ts 570 d
antennas: dipole multiband vertical hf and sirio 827 for 10 meters.
VHF / UHF: icom ic 2725 vehicular-band

antenna VHF / UHF: DIAMOND X 200

ANTENNA 2: DIAMOND BAND X 50
TRX: YAESU FT 411 E

acireale and a small town of 56,000 inhabitants, located just over 12 km from Catania and about 90 km from Messina.
the locator is: JM77NO
acireale is famous for the baroque art and the most beautiful Carnival in Sicily, famous for his chariots, and papier-mâché floats adorned with flowers.
for the qsl prefer that send out via the bureau and E-QSL. I will answer 100%.
I remind everyone that the qsl and an act of courtesy to the end of the QSO.
thanks for reading and see you soon hear from the radio.
IT9ACJ IS VALID FOR WAIP: WORKED ALL ITALIAN PROVINCE
73's by roberto it9acj
TELEPHONE NUMBER: +39 328 5923488 (MOBILE WIND).
EMAIL: it9acj@alice.it (for the qsl direct)
MY HOMEPAGE: http://it9acj-roberto-homepages.jimdo.com
skype: robertoficherait9acj
QRX FREQUENCY: 145.700 REPEATER IR9J (-600 KHZ SUBTONE 127,3 HZ) - 145.500 (DIRECT) - 430.125 UHF REPEATER (+1600 KHZ), 145.737,5 (repeater erre 5 alpha) subtone 127.3 hz 431.225 (trasponder nazionale cisar).
PHOTOS OF. VOULCANO ETNA IN ERUPTION

free counters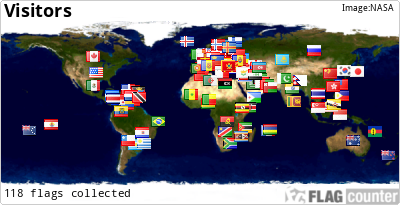 Free counters

Free counters
Large Visitor Globe