My Toys
HF
Rtx: ICOM IC 756 Pro II
Rtx: KENWOOD TS 515 "Vintage"
Antenna 1: Hi Gain 10-15-20-40 mt. (vertical antenna placed on the ground with radials)
Antenna 2: Ground Plane 50 Mhz 
Antenna 3: Yagi 4 Elements 10 mt. (DK7ZB)
Antenna 4: Yagi 2 Elements 15 mt.
VHF - UHF
Rtx: ICOM IC E-92D - Digital Mode
Antenna 1: Vertical 144/433 Mhz
Antenna 2 : TurnStile 137 Mhz (for N.O.A.A. satellites)
My QSL Card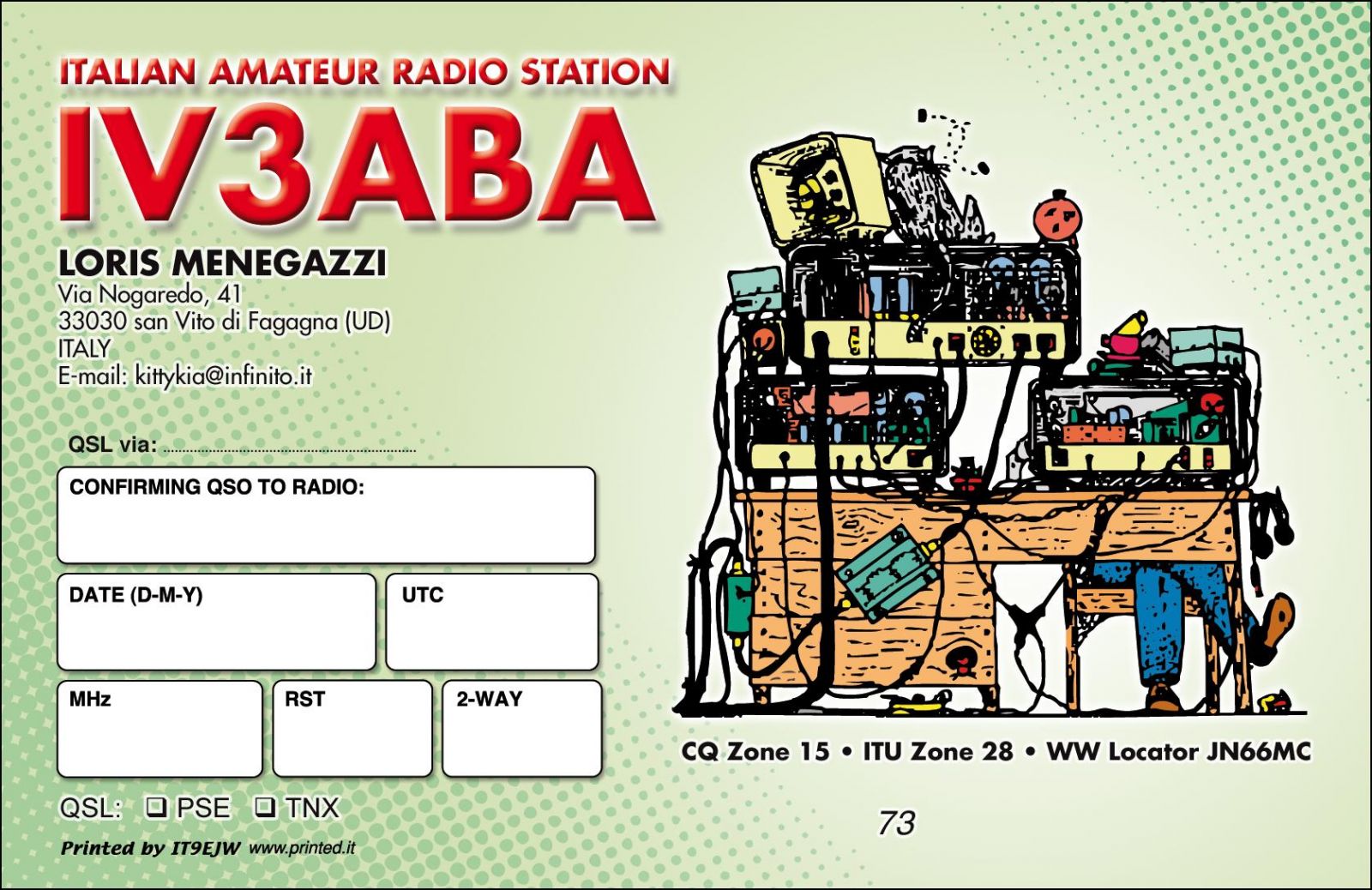 My other passion... Fly with the plane U.L.M. Eurofly Firefox !
Some photos taken in flight from a height of 1000 feet
.
Above the river Tagliamento - At the mouth of the river Livenza - Approaching the Muris mount - Above Bibione Adriatic Sea
Voluntary of civil defense along with former commander of the "313° Gruppo Addestramento Acrobatico FRECCE TRICOLORI" Col. Marco LANT - Rivolto - Italian Air Force Base near Udine.