Hi,thanks for visiting my little page on qrz
CIAO Hajimemashite,Watashi Wa' Paolo Desu,Italy Whisky Ichi Radio London Saitama, aishiteru Qso e DX.
Nihon go o benkyo shitei masu.Yoroshiku onegai shimasu.
my modest station consist in radio Icom 756 pro 3,plus Icom 751 'the keeper',and my antenna is Creative Design 730 v1
my radio activity during past years ; June 2006 Castle of Dragonara Camogli DCI GE 004
June 2004 i was member of Team of IR1PL portofino Lighthouse by Ari Rapallo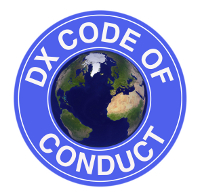 Other hobby is Japanese culture and Japanese music
Happy Setsubun to Everybody !
Setsubun
(Known as doing mame-maki / parched soybeans throwing)

One day before the first day of spring in the lunar calendar
(February 2 or 3)
No words can't describe how wonderful are SCANDAL !!!
スキャンダル is a rock band from OSAKA
Scandal (スキャンダル, stylized as SCANDAL) is an all-female Japanese rock band from Osaka. Formed in August 2006 by four high school girls, they played live street performances until they were noticed and signed to the indie label Kitty Records. In 2008, they released three singles and a mini-album while performing shows in the United States, France, and Hong Kong. That October, Scandal released their major debut single, "Doll", under Epic Records Japan.
The band has performed the theme songs for many anime, including "Shōjo S" and "Harukaze" for Bleach and "Shunkan Sentimental" for Fullmetal Alchemist: Brotherhood. With numerous overseas performances and anime theme songs, Scandal has built a considerable international fanbase.
Amazing doesn't even begin to describe how great the concert in Paris 25 april 2015
my self at Hello World tour 2015 , an inimaginable emotion
Nippon Budokan in 2012
If you like music ,please support and start to follow this Amazing band and order the last album cd 'Hello world' and their movie SCANDAL Hello World at the site CD Japan.
Support the Music and the bands with original product
Please Order the CD/Dvd Yellow here behind on the following link ;
http://www.cdjapan.co.jp/product/ESCL-4592
(PS before You do a registration at the site with your general info and Your address,but it's very easy :)
Their new album (Yellow) coming out on March 2nd !
The dvd movie of SCANDAL Hello World tour coming soon (4th march)for European market,
Please Order
Scandal - Documentary Film - Hello World [DVD]
here ;
the dvd/bd of their last tour concert coming soon in april order this to CD JAPAN
http://www.cdjapan.co.jp/product/ESBL-2438
SAITAMA SUPER ARENA
Ganbatte' kudasai on Radio,Ganbarimasu,good Dx ,arrivederci,sayonaara,kalì andamossi,kulemin,Head Aega,Tot Ziens,do Vidzenia,Da svidànja,Aloha,auf Wiedersehen,Goodbay,Adios,Adeus.
Sore de wa, watashi wa shitsurei shimasu arigatou gozaimasu Paolo - パオロ konnichiwa ciao ciao see You soon on the air