This page

is still evolving

, please

excuse me

for any errors in

translation
            Hallo, thanks for visit QRZ.com. Welcome to my Home Page.
Hello, my name is Giorgio and my qth is Castellanza (http://it.wikipedia.org/wiki/Castellanza

) JN45KO nr Malpensa international airport, 28 Km. north of Milano.
The picture

at the top right

and

was taken

in

Abruzzo

Abbey of

San

Giovanni

in Venere

.

Behind

the

Adriatic Sea

between

Fossacesia

and

Torino di

Sangro

.
Member of Gallarate ARI section IQ2GM ( http://www.iq2gm.com/ ), operator IQ2GM,IQ2GM/P, II2BIN, II2EFA, IR2G.
Born in 1958, SWL I2-66508 since 10-10-1976, IZ2BHQ since 10-07-1997
HF:
RTX....ICOM 706 ( first model ) 100 w
Dipole 80-40-20 mts
Vertical 20-15-10 mts
Dipole 12 mt
Vertical G.P. 6 mts
RX.....Kenwood R-5000 Sony ICF-2001D
VHF-UHF :
RTX.........Kenwood TH-28E Yaesu VX-5
RX.........AOR AR-2002
Vertical Diamond ( V-UHF ) X770H
Vertical 50-144 432mhz
Power supply : Daiwa RS-300 GBC TS2587
Antenna tuner : Daiwa CNW-419
Modem home made for CW - RTTY
Not amplifier..........
ALL HERE !
QSL :
I prefer Lotw and Eqsl, not direct. Send my qsl via bureau in order to answer
up my station..
This picture was taken on September 8, 2014.
It 's my dipole antenna for 80, 40 20 mt ( 14 meters above the ground ) , today as rest stop for the swallows in migration
Never seen the swallows in September!
WHERE IS THE INTERNATIONAL SPACE STATION ?
When can I spot the Space Station? ............................http://iss.astroviewer.net/observation.ph
The weather forecast in Castellanza Meteo Castellanza
-
FOR QSO LB1176 - LB1177, LOOK AT THE 2 LINKS BELOW , NOT IN HRDLOG
La Sezione ARI di GALLARATE IQ2GM http://www.iq2gm.com attivera' le due referenze LB1176 - LB1177 in SSB, CW e RTTY :
The ARI section of GALLARATE will be active in SSB, CW and RTTY .
IQ2GM/P DAI-LB1177 ( Attivazione Convalidata ) http://Ricerca su new.enzolog.org
IQ2GM/P DAI LB-1176 ( Attivazione convalidata )  http://Ricerca su new.enzolog.org
sorry but the CQ Zones are 40 and not 36 as indicated in the map
DXCC Country Wkd :
 1

60 mt : 11        
80 mt : 69
40 mt : 173

                last new one 5R8M
30 mt : 66

                  last new one 5R8M
20 mt : 251

                last new one PJ7/K5WE
17 mt : 160
15 mt : 233 
12 mt : 144

                last new one VU4KV
10 mt : 213
6 mt : 37
DXCC........ Country

Wkd :
MIXED 286

                                                                                            last new one VU4KV
PHONE 282

                                                                                           last new one VU4KV
CW 197

                                                                                                   last new one 5R8M
RTTY 180

                                                                                               last new one 5R8M
CQ ZONES Wkd  : 160 mt : 2 80 mt : 11 40 mt : 34 30 mt : 16 20 mt : 40 17 mt : 37 15 mt : 40 12 mt: 33 10 mt : 39
| | |
| --- | --- |
| Worked countries | 285 |
| Confirmed countries | 276 |
| Confirmed countries (QSL) | 256 |
| Confirmed countries (eQSL) | 156 |
| Confirmed countries (loTW) | 233 |
                                                                              MAP LAST QSO ( 1 HOUR )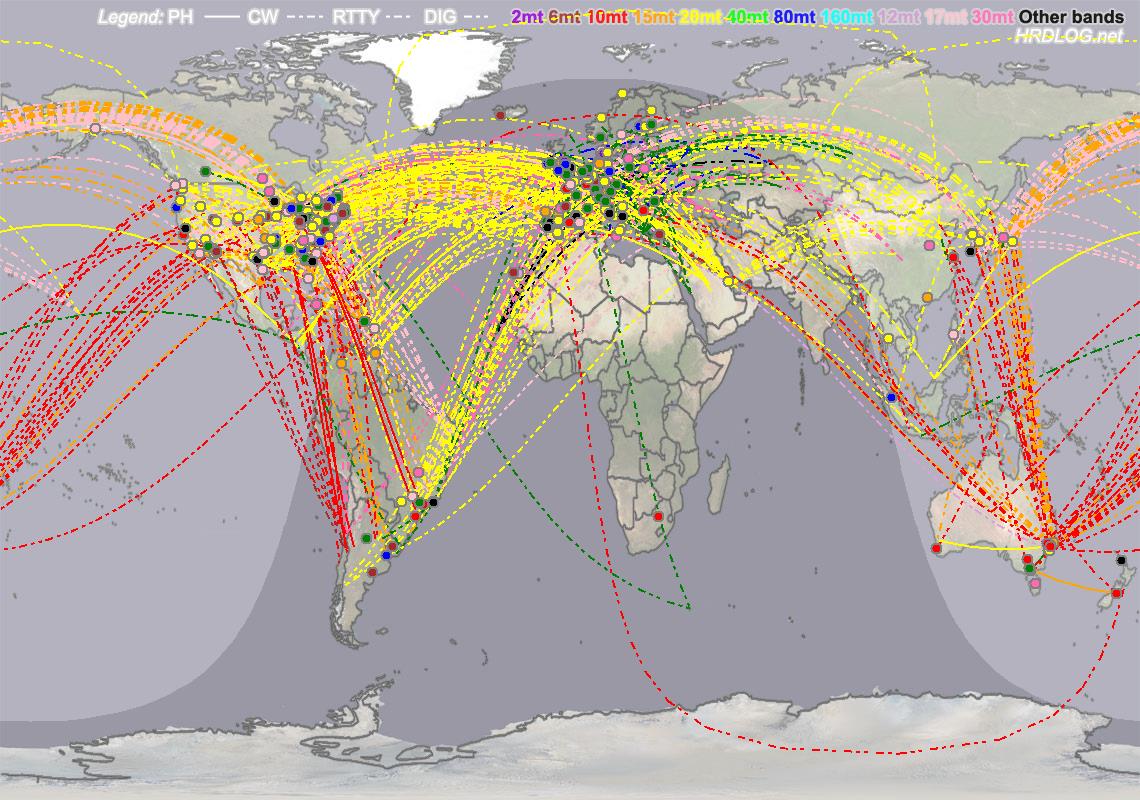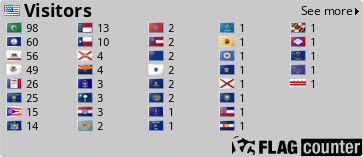 Thanks a lot to my son Federico, a student in electronic engineering at Politecnico University in Milan
( http://www.polimi.it/en/english-version/ )

, and the future

OM

for collaboration, patience and layout