JA1GZV

Japan




Login is required for additional detail.

QSL: VIA BUREAU OR DIRECT

Email: Login required to view

Ham Member Lookups: 6115
・
A ham life,  mostly on CW,  since 1963.
・
I have a genuine love CW.  and through on the air,  to keep the social friendships

with Ham's  who love the CW around the world.
・
A PILOT ( aircraft ) activity on the Air since 1973.  ( The first maneuver is in RJOY )
・

Aviation English Language Proficiency.( ICAO )     There are

under  the Authorization of the  JCAB,  FAA,  CASA Australia,  DGAC.
・

Former: Theory, Morse skill Examiner of  National  Exam,  for Commercial  Radio

Telegraph Operator's
under the ITU Radio Regulations.  ( Japan Radio Institute )
・

Past operative activity :
    JD1AFD,JA1GZV/JR6,JA1GZV/DU1,CE3CJ,CE3CJ/LU /CE1-7/CE0Y/ CE8, XQ3CJ,
CX2BP, ZP5/JA1GZV,
    OA4/JA1GZV,CP1/JA1GZV, JA1GZV/ZL, FO8/JA1GZV,KL7AR,
NH7AA,KH8J,KH8JA, AH0AA, W1BA
/KH0,
    KH2ZZ,W1BA
/KH2,W1BA,W2AU,K3MU,
AJ1AA,KR6CW,K7AH,F/JA1GZV,9M2/9M4/JA1GZV, HS/JA1GZV,
    VK7MU,VK5AQW,
AX8CJ,DU1PAR,ZP5AA,LU4AA,CX1AA,G/ VK7MU,MM0GAA,MW0GAA
/ ( BERU )
・
Member's:  JARL
   ARRL    RSGB
   FHC#1688
  SKCC#8581
  CWops#1014
   A-1 Op
     See you on the air.       73+88        Moto
・I remember it again, powerful impression of maneuver in past day's of Boeing B-75 "KAYDET" (R-985 Engine 450HP).    
・In 1990's,  I was a resident of South america. for technical cooperation from Japan.  Mr. Reginald Louis Varney CX5RV / G5RV ( SK, FOC#7 )  since lived in Uruguay at that time,  I visited him often.   aspects at different times,  with his wife Nelida,  always warm,  he gave in response kindly with a friendship.
In 1970's,  he was operationg in VK9LV to stay in  Papua New Guinea  in the work of the PTT.  I was beginning to have a friendship through CW ragchew with him, from since. Those are great memories for
・I have a long experience in the field of  TV & Broadcasting Services,  Land,  Satellite communications Services,  Aeronautical Fixed and Mobile Services,  Radio Navigation Services(NDB,VOR/DME/TACAN, ASR/SSR),  Maritime Mobile Services. ( 
Ship Radio Stations & Coast Radio Stations on
MF/HF band CW ) 
http://en.wikipedia.org/wiki/Boeing-Stearman_Model_75
http://www.aviation-history.com/engines/r985.htm
http://www.beru.org.uk/History/history.htm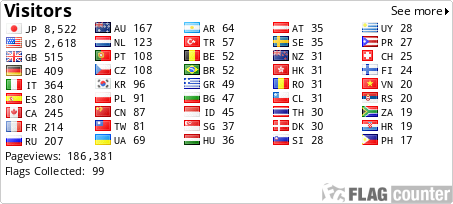 1057226 Last modified: 2014-06-27 13:41:45, 13298 bytes
Login Required

Login is required for additional detail.
You must be logged in to file a report on this page
Currently updating logbook display.