Hello,
Thank you for visiting my QRZ.COM data base.
My QTH is Suginami-ku Tokyo. JCC 100115. If you need my QSL for award , please request to me.
JARL Awards Program is here.
http://www.jarl.or.jp/English/4_Library/A-4-2_Awards/Award_Main.htm
My QSL is available via the bureau or eQSL ( http://www.eqsl.cc ) , LoTW, off course DIRECT is OK.
In case of direct , please send me SAE and 1IRC or 2GS. Thank you.
My favorite band is 50MHz (6m) band. I can QRV on HF , 50MHz , 144MHz , 430MHz. I hope to see you espesially on 6m band!
Sometimes I do login ON4KST chat.
http://www.on4kst.info/chat/start.php
My equipmets are.
| | |
| --- | --- |
| RIG | ICOM IC-7600 + AMP |
| ANT | 15mh 8ele YAGI for 6m , Long wire for HF |
You can find my 6m anntena on Google map.
For 6m lovers , I have a suggestion.
Recently so many station QRV on 6m. And Es season , sometimes we can do super DX. But most of station call CQ around 50.100MHz.
How do you think ,use 6m band more widely?
How about call CQ around 50.080MHz and or above 50.150MHz ? I sometimes call CQ DX around 50.060MHz and or above 50.150MHz . No need to worry about BIG GUNs. :) Are there any reasons to stick around 50.100MHz? If no , please try to use more higher or lower for avoiding QRM each other. Thank you!
73 FB DX
de JP1LRT Yoshiharu Tsukuura
167-0051
東京都杉並区荻窪2-24-21
津久浦 慶治
My 6m band anntena.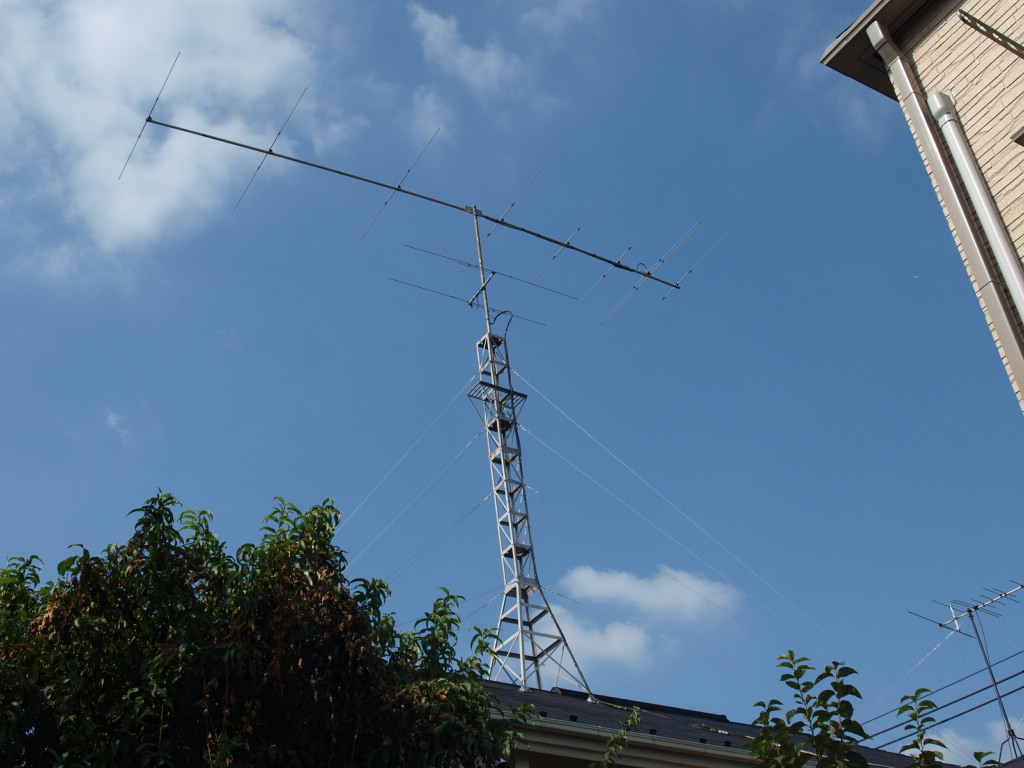 6m YAGI and HF vertical(long wire).
GP for 6m 2m 70cm and TV anntena.
Recently I made new QSL card with Gold Print Service by LZ3HI http://lz3hi.com/