I do not have printed QSL cards!
NOTE: I QSL via eQSL and LoTW
Please use these systems!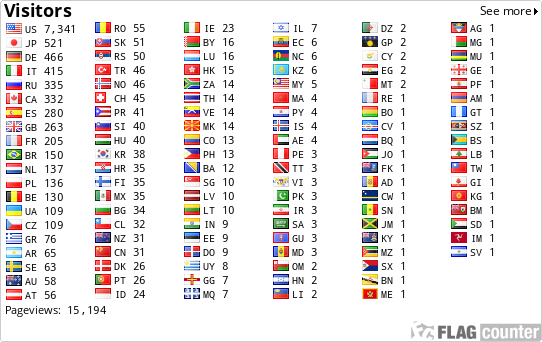 ---
Ahoj! Hallo! Hej! (Hello!)...
Most likely you are working me in a contest. I like contests! I am an active member of the Minnesota Wireless Association (MWA Team North). Team North is well known to be Rough & Tough, Hard to Bluff, and used to Hardships!
LOCATION: My QTH is in the countryside, about 60 Km [40 Miles] northeast of Minneapolis, MN. It is a good location with low noise. You can use the mapping feature of QRZ.COM to look around the area. For higher resolutions and more features, use Google Earth with its "Street View" feature. Here's the homestead, looking looking up the driveway, northeast, toward Europe:
AERIALS: My primary HF antenna is a Hy Gain TH-11DX at 22m [70 feet] high. I have a single element Telrex 40m dipole broadside to Europe/Pacific at 20m [65 feet] high. A wire dipole sloper provides additional 40m coverage as well as sloping dipoles for the 80m CW and 75m SSB bands. The 260 foot inverted vee launches my signal on 160m with its apex at 21m [67 feet]. I also use a 135 meter [440 foot] Beverage to help receive signals covered by noise. In 2010 I added an inverted L with 36 radials to the 160m arsenal. The photo below was taken during the winter (the best time for antenna work) when I was checking the single element 40m Telrex dipole:
EQUIPMENT: My transceiver is the Icom IC-7700 (previously an IC-756 Pro III) at 200 watts. Or I might be using my Kenwood TS-950SDX and SM-230 bandscope. I might even use the Icom IC-2KL amplifier [400 ~ 500 Watts] from time to time. As the next photo shows, you can see the station is tucked into a corner of a 2nd floor bedroom on a small shelf: The new IC-7700 hogs even more room!
MODES: You will find me on CW, RTTY, and SSB (in order of preference). In the past I have operated Fast Scan TV (FSTV), a little Slow Scan TV, and some 144, 220, and 440 MHz FM. In the early 1990's the KØRC digi-node was one of three 2-meter PacketClusters linked together into a 440 MHz network when I lived in the Twin Cities.
SOFTWARE: I use the N1MM Logger with MMTTY and 2Tone for contesting. I manage my log(s) using the DXLab Suite by AA6YQ. I upload to both LoTW (frequently) and eQSL (less frequenctly).
LOGS: I am slowly working to upload contacts from 50 years of operating. I already input contacts from the present back to 1/1/1990. This period represents over 150,000+ contacts. About 35K of them were logged while living in Roseville, Ramsey County, Minnesota, USA. The more recent 100,000+ QSO's have been made from Chisago Township North, Chisago County, Minnesota, USA. There are some small contest logs that are missing from these time periods. I continue to search for them but success in finding them is rapidly diminshing. Overall there are more than 175,000 radio contacts I have logged in my ham radio lifetime!
OLD LOGS: The next phase is to upload contacts from my older logs. These include more QSO's from Ramsey county prior to 1990 and my activity from Anoka County, MN while living in the City of Blaine and Columbia Heights.
RADIO HISTORY: During the beginning of 1975 I studied and obtained my FCC First Class Commercial Radiotelephone license. I lived in the City of Anoka and then moved to the City of Fridley, both within Anoka County, Minnesota. I was not active from these locations so there are no logs or contacts for this time-frame.
EXTRA CLASS: Going back further in time, the summer of 1968 I bought a house in the City of Blaine, Anoka County, Minnesota. I installed a 104 foot tower and 6-element 15m homebrew yagi and concentrated on DXing that band. I upgraded from the General class to Advanced class (1969) and Extra class (1970) to keep ahead of any loss of spectrum privileges in the late 60's and early 70's.
ADVANCED CLASS: Incentive licensing was the reason I studied and passed the Advanced (and Extra). This licensing structure was controversial at that time and cost the ARRL many members who opposed its passage. During some period in the early 1970's the FCC threw us a bone and granted the opportunity to request a different callsign. I think it was implemented to diminsh the backlash of "incentive licensing." I chose to use my initials and got the callsign I use today.
NOVICE LICENSE: And in the very beginning, my Amateur radio career started when I was in the 10th grade. My classmate, Mike White, KØEZK, created a school radio club and helped a dozen students learn Morse code. We met after school to pratice. It didn't take very many weeks before I was ready for the 5 wpm CW test. My Novice exam was administered by my neighbor, John Lonsky - WØBSI (sk) in November 1961. In January 1962 the FCC envelope arrived and I saw my novice callsign for the first time - WNØBGF (original license above).
Six months later I passed the General class written and 13 wpm code tests at the FCC District Office in St. Paul, MN. I brought my trusty semi-automatic key (mechanical) for the sending portion. I was active from my parents home in Columbia Heights, Anoka County, Minnesota during this time-frame. The FCC upgraded novice callsigns from "WN" to "WA" at that time so my General class callsign became WAØBGF, also known as Whiskey Alpha Zero Blue Green Fungus!
OPERATING: I have operated RTTY since December 1964. I started with a Western Union Model 100 teleprinter and continued upgrading as technology advanced. This machine was retired from the Western Union office in La Crosse, Wisconsin. I made the 180-mile round trip one summer day and the WU workers helped load the machine into the trunk of my 1965 Mustang coupe! I drove home, took the machine apart, cleaned it, reassembled it, and used it for many years. This era was the age of 88 mHy torriods and the Mainline TTL decoder. I built and used the IC based ST-5 demodulator for many years. This Model 100 was eventually replaced with a computer and TNC controller. These systems were replaced with the software and soundcard technology that dominates the digital modes today.
DX & CONTESTING: I continue to be interested in contesting and DX contacts. But I especially enjoy QSO's with OK & OL stations. My paternal heritage is from this country where my grandfather was born (1884 - Milikov, Silesia area, Austria [now located within eastern Czech Republic border with Poland]). Grandpa Johann Czudek was an early radio pioneer in the 1900's. After he arrived in America in 1907, he took a corespondence Electrical Engineering course, built receivers from kits, and was an active Short Wave Listener. I did some research in old records and callbooks and as far as I could tell, he never obtained an amateur radio license.
ANTIQUE RADIO: I have one of his surviving TRF radios at my QTH. This antique is not operational, although it is in the original wooden case, has tubes, headphones, and a cathederal speaker. As a child I remember walking to his house to listen to his Philco floor standing radio. It had the green "Magic Eye" tuning indicator. I was fascinated by the sounds of the jamming stations and foreign language broadcasts that filled the shortware bands. He eventually let me take his radio to my house so I could become a full-time SWL!
SPECIAL CALLSIGN: To commemorate my paternal grandfathers centenial anniversary of immigration into America in 1907, I obtained permission to operate using the callsign KØD (in the Czech language KOD means "Code"). I used this callsign for several weeks in September of 2007. This included my entry into the CQWW RTTY contest during the end of that month. Maybe you worked me while I was using this special callsign. After 93 years absence, I (his grandson) returned to his homeland in the Czech Republic and visited descendants of his fathers family and the place where my grandfather was born (Milikov, CR).
WEBSITE - HAM: I also have an amateur radio webspace at Windows Live!. You can download copies of my various contest Log Analyzers and other fun stuff. Use the following link:
WEBSITE - FACEBOOK
:

I am quite active on the Facebook social networking website. You can find me here:
WEBSITE - FAMILY: I have a personal webspace (recently converted to Wordpress). You can view more photo albums from around my QTH and from our European travels here - (well, this is going to take some time for all the photos to be reloaded!)
http://robertchudek.wordpress.com/
WEBSITE - FAMILY HISTORY
:

I traced my maternal family history int
o the Driel, Gelderland, Netherlands area where my grandparents were born. My paternal grandparents were born in Milikov, Moravia, Czech Republic and Naprawa, Poland, east central areas of Europe.
PATERNAL GRANDPARENTS: I began my research in the summer of 1996. The paternal journey began with only a wedding ring and an "old country" family photograph which lacked any names, dates, or locations! If you do a Google search on my surname you will find many links to genealogy websites where I have participated in this activity.
MATERNAL GRANDPARENTS: During my first visit to Europe in 2000 I visited the village of my maternal grandparents home located in Driel, Gelderlan, Netherlands. The DeBruin family immigrated into Saskatchewan, Canada in the early 1900's. When my grandmother died at an early age the family dispersed, some remaining in SK while my mother and aunt immigrated to Minnesota, USA to live with their uncle and finish their schooling.