K1VI USA


Login is required for additional detail.


[+] Mailing label


[-]

Lookups: 11054 Premium Subscriber

Email: Login required to view QSL: DIRECT OR BUREAU OR LOTW
ARRL Life Member -- EIGHT-band DXCC -- WAS
DXCC Challenge Level 1,000 Band-Entities
Born in Chicago. Licensed WA9MGS, 1964.
High School: Loyola Academy, Wilmette, IL. Grad 1966
First College: Northwestern University
Radio: Eico 720, Hallicrafter SX-100, Hygain 14-AVQ
Family moved to Arlington, Mass. New Call, WA1IDU, 1967
Second College: Boston University, 1967 - 1969
US Air Force, 1969 - 1972: Myrtle Beach AFB, SC, 1969. Base MARS Operator, AG2CP. Camp Eagle, near Hue, Vietnam, 1970. Tactical radio / forward air control, callsign Bilk Control. Westover AFB, MA, 1971-72. Air Ops Specialist.
Third College: Univ. of Massachusetts, Amherst. BBA
Radio: Heath SB-101, Hustler 4BTV
Upgraded to Extra WO1C, 1989. Traded for vanity K1VI, 2000.
Career: Systems Analyst, various companies, now Phoenix Insurance, Hartford, CT.
Finally finished night school 6/2007 with MSCS from Rensselaer Polytechnic Institute (Hartford campus).
Radio: Starting 1988: Icom 735, G5RV
Radio: Starting 2007: Icom 756 Pro-3, Tokyo Hy-Power 1.5, G5RV
​
Next goals:
DXCC Challenge Level 1,500
Awarded Entities, as of July, 2013: 1,080
Since then:

6

Andorra / 80M
Oman / 30M / 20M
Maldives / 20M
Greece / 17M
El Salvador / 12M
IOTA (Over level 100 - to be organized and submitted)
Completed
EIGHT-BAND DXCC
July 2013
Countries status according to Club Log (not ARRL, but close)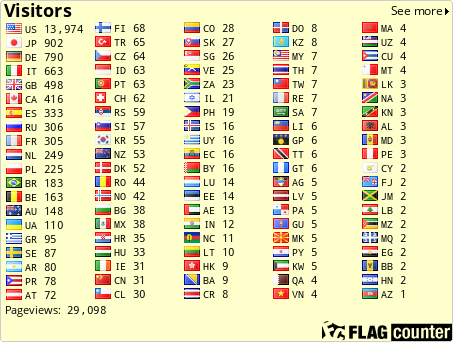 Last modified: 2013-09-16 23:09:51, 4531 bytes cached
Login Required

Login is required for additional detail.
This user has no active logs