Celebrating 65 years of Amateur Radio!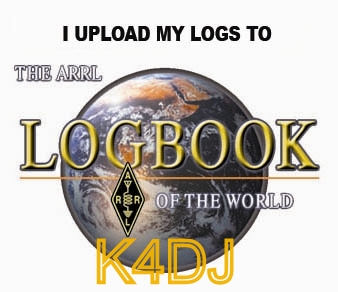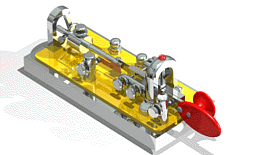 Enjoying using my vintage T. R. McElroy P-500 bug, retrieved from the attic after many years. It was used by a ham friend in the Navy during WWII. Back to the basics!  The W0EB "dot stabilizer"  wire added helps to make the dits sound more solid.
??
First licensed "Class B"(13wpm) as W4REZ March 6,1950 at the age of 14. Received "Class A" March 21,1951. Received "Extra Class" (20wpm) June 11,1965. Assigned K4DJ March 25,1975 (req. being licensed 25 years). CW is my preferred mode of operation - RM1 USNR 1954-1962
I have been married to my wife Norma for over 60 years. We have three children, four grand children, five great grandchildren and a dog.
DXCC Honor Roll - DXCC #3820 - 5BDXCC #156 - QRPDXCC - 5BWAS #115 - TPA #48 - EPC#181 - DMC#1430 - 30MDG #1581 - CTC#1049 - CWops #1111 - 10x10 #4016 - SKCC #11060S I am the letter "G" manager for the W4/K4/N4 ARRL single-letter prefix Incoming QSL Bureau.
My big "array"........
Oh Happy Day! - the day I received my license.
Fan mail received from the FCC, while transmitting with my Model EX Meissner Signal Shifter. The Signal Shifter, rich in harmonics,  radiated everywhere when connected to an antenna. This was the third harmonic of the oscillator. (6V6GT/807)
Most everyone I knew using them received "Pink Tickets". Luckily, mine was only a "White" one.(not interfering with a service)
My 1950 Station
125 W input 4-65A final, Meissner Signal Shifter, Hallicrafters SX-43
My 1958 station

Heathkit DX-100, Johnson Matchbox, Collins 75A-1
Letter 'G' manager, ARRL W4/K4/N4 Incoming QSL Bureau
Don't forget to send in your envelopes!!
"Eli" - My constant companion - 2000-2015 R.I.P
Eli, enjoying a bureau mailing