"Old North State" Wireless Society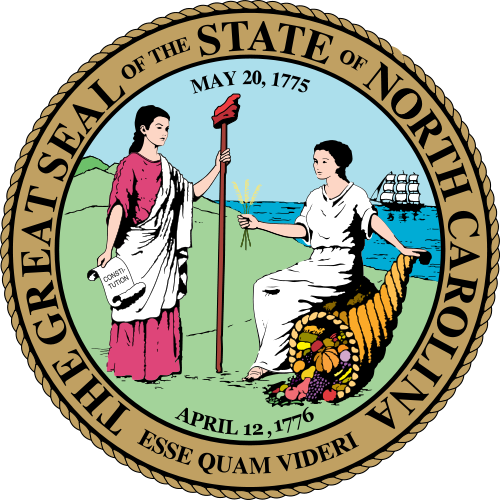 How to get a QSL card: Direct QSL Only to W4ETB, Trustee of K4ONS
USA: SASE and $1 USD
International: SAE and $2 USD. No Bureau or IRC!!
If you do not follow the protocol, you will not get a return QSL. Please, K4ONS is happy to confirm our QSO and we hope to meet you again on the air. The final courtesy of a QSO/DX is a QSL.
Who We Are
Wishing to secure for ourselves the pleasures and benefits of an association of persons commonly interested in Amateur Radio, we have constituted ourselves as the "Old North State" Wireless Society. It shall be our purpose to further the exchange of information and cooperation between members, to promote radio knowledge, fraternalism and individual operating efficiency, provide emergency radio communications to the Greater North Carolina and Cumberland County communities, and to so conduct club programs and activities as to advance the general interest and welfare of Amateur Radio in the community. We are not a governmental association, but a society of proud North Carolinians interested in the radio hobby.
North Carolina is a state in the Southeastern United States and is comprised of 100 counties. The economy of North Carolina has, over the last decades, transformed from a heavy reliance on agriculture and industry to a diversified economy, including the technology industry centered in the Research Triangle and the financial industry centered in Charlotte. North Carolina ranges from the sea to the mountains, and is home to Mount Mitchell, with a height of 6,684 feet, the highest point in the eastern United States. North Carolina was one of the original thirteen colonies, and was initially the colony of Carolina, being combined with South Carolina. There were originally eight Lords Proprietor of the Colony. By 1729, when seven of their descendants, all but the heir of Carteret, had sold their shares to the Crown, the province had been split into two provinces: North Carolina and South Carolina.
Several ships have been named for the state, the most famous being a World War II battleship, the USS North Carolina. The USS North Carolina served in several battles in the Pacific, and is now a part of a memorial in Wilmington, North Carolina. There is a nuclear attack submarine with the same name that was commissioned in Wilmington in 2008.
The State's Motto: Esse Quam Videri ("To be rather than to seem")
The State Song: "The Old North State"
Fort Bragg is a major military base in North Carolina, near the City of Fayetteville, and is the home of the XVIII Airborne Corps, 82nd Aiborne Division, the U.S. Army Special Operations Command, JFK Special Warfare Center, US Army Reserve Command, US Army Forces Command, and the Joint Special Operations Command.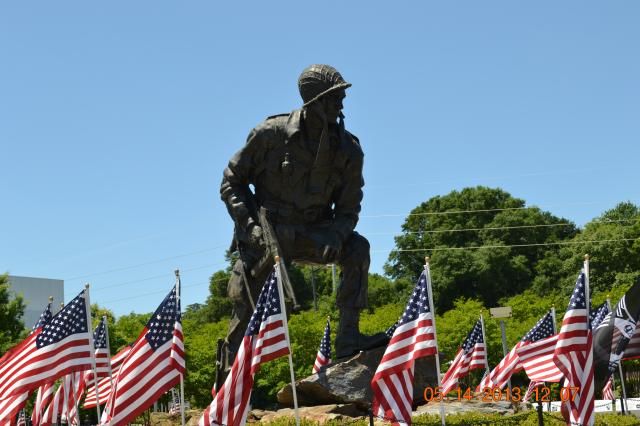 Statue at the U.S. Airborne & Special Operations Museum in Fayetteville, North Carolina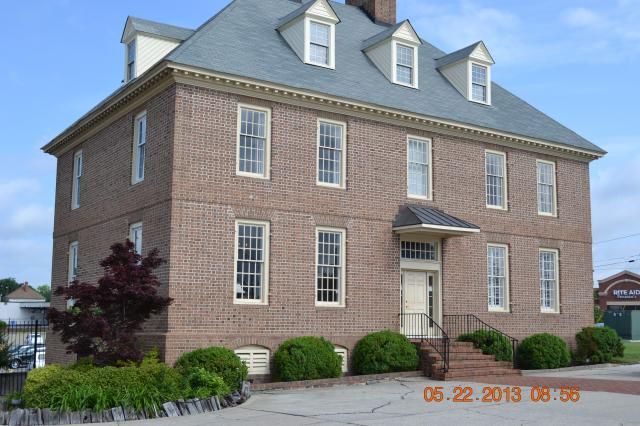 W4ETB's law offices - The Brady Law Firm in Fayetteville, North Carolina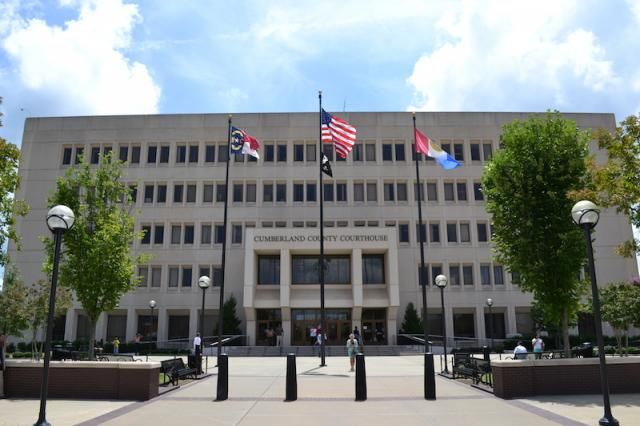 The Cumberland County NC Courthouse
The Historical Market House in Fayetteville, NC
The Airborne and Special Operations Museum in Fayetteville, NC (Near Fort Bragg)
The Old Cumberland County Courthouse