Straight Key Century Club: 8421T
Thanks for looking me up and thanks for the QSO!
QTH is Katy, Texas, a booming suburb about 15 miles West of Houston.
I have returned to Ham Radio in 2011 after being QRT for a "few" years (since 1965, so decades actually) - possibly something to do with being a 16 year old Novice; 13WPM code requirements, school, work, and subsequently some other hobbies:
Race cars - SCCA H Prod "Spridget" - Primarily in SoCal and AZ - made the SCCA runoffs @ Road Atlanta in '75 and '76

Sailboats - J24, J30 "Mabuhay" & C&C 37 "Dynomite" - raced in Dallas (Lake Ray Hubbard) and on Galveston Bay TX - was also a regular at Race Week on Whibey Island, WA

Airplanes - 1979 Grumman AA5B Tiger - N4533P - licensed in 1993, Private Pilot SEL - Instrument
Born and raised in Tucson Arizona, I worked my way to the Houston area via the Middle East in the energy industry.
Ham Radio:
Originally licensed in 1964 as a Novice (WN7BHZ) in Tucson AZ with the help of my friends Arnie Lewin (now W7BIA) & Mark Leavitt (ex K7OLZ). In those days the license was only good for a year - attempts to break the 13 wpm barrier failed. Rekindled the interest in 2011 when I moved buildings at work and found myself with a new friend who got me going again:
Received my Tech license summer of 2011 with the help of Haskell Moore (W5HLM).

Passed General 11/8/2011.

Passed Extra on 9/11/2012 thanks to an Extra upgrade challenge organized by Matt (K5NGU).
Currently working on my CW skills but still somewhat QRS. I stumbled onto the SKCC Group "Straight Key Century Club" and learned alot while meeting many new friends. The club schedule page is wonderful. Since joining the SKCC I have developed a love affair with Morse code and encourage all to take a look at the CW mode and the fun to be had. The SKCC events are actually more rewarding than chasing DX.
Check out what the group has to offer http://www.skccgroup.com
Active on 2m repeaters in the morning drive time and HF 10m - 15m - 20m on weekends - 20m & 40m CW in the evenings. The antenna "farm" consists of an Alpha Delta DX-EE inverted dipole - still only at 20ft hiding behind my slow growing palm trees (see pic below) and a new 31' S9 for special occasions - CCR/HOA restrictions drive me nuts.
My initial goal was to obtain WAS and DXCC in my first year on HF since 1965!
Status:
ARRL WAS - Done!! (Basic/Phone)
DXCC - Done!! (Phone) = 116/110
Goals for 2013:
ARRL WAS CW - Status: Done (50/50

)

SKCC Centurion - Done (26AUG2013)
SKCC Tribune- Done (16SEP2013)
SKCC WAS - Done (21JAN2013) (Note)
Goals for 2014:
SKCC TX8 (currently TX4)
SKCC WES top ten
Note - My SKCC WAS was waiting on Iowa. I had reserved that QSO for my friend WS0G - a long time Ham who lost his eyesight a few years back. I convinced him to turn his key collection into on air CW time. He worked hard at it but the need to head copy was a road block. The SKCC formt seemed to help and I pushed him to give it a try. Some of my emails to John contained a sound file of a QSO with him so he could get used to the format. All came together on 21 January and it was great to hear his call on the air at the scheduled time. He was great and I hope to get him back on the air again as Iowa is a somewhat rare state.
Club Affiliation:
BVARC - Brazos Valley Amateur Radio Club

10-10 #76290

SKCC #8421T
---
Current Rig:
Yaesu FT-950

Ameritron AL811 - used very little - only on cold nights

Alpha Delta DX-EE inverted dipole at 16 20ft (the trees have grown)

S9 31v (19 radials to date)

LDG AT1000Pro

Heil Pro Set Elite 6 headset/mic

HRD software for logging and rig control

Alinco DR-135TP 2m mobile

Navy Flameproof straight key

Vibroplex Delux Standard Bug

(new)
---
73,
Harold (aka Hal)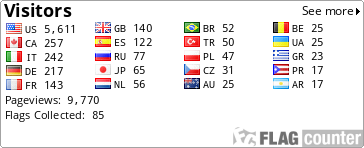 Large Visitor Globe
The Antenna "Farm" - 13ft at the top! Ya gotta love CCRs. See updated photo below!
UPDATE below - the trees have grown, added bamboo along back fence and almost ready to elevate the dipole another 4 feet. You can see the S9 31v behind the palm tree - wonder if the money should have been spent on a K3?
N4533P - former partner in this 1979 Grumman Tiger AA5B
Novice card from 1964!
My 1963 HP MG Midget - SCCA Runoffs, 1976, Road Atlanta GA