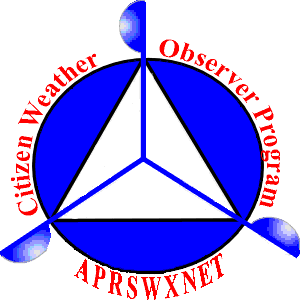 I have been interested in amateur radio since I was a teenager and have been licensed for 39 years. My main interests in amateur radio are chasing DX and learning about new technology, modes and antennas.
Volunteer Examiner since 1984 with over 199 test sessions coordinated.
After high school I joined the US Navy for six years and proudly served in the submarine service aboard the USS Robert E. Lee SSBN 601. During the period I was stationed at Pearl Harbor Naval Station in Hawaii I operated from the famous KH6SP station located on the submarine base.
After leaving the Navy I have been employed for the last 32 years in Public Safety Radio Communications as a technician and for the last 17 years as the manager for a local municipality's radio systems.
I enjoy the sport of cycling both as a fan and active rider. The completion of a century ride is a goal of road cyclists and I have had the thrill of riding several centuries. I have road, touring, mountain and recumbent bicycles. I have had the privilege of being part of the Tour of California as a road marshal on 2 occasions.
My latest interest has been photography which I have started to learn over the last couple of years.
Ex. KF6E, WB6JJW, WN6JJW Licensed since 1975.
DXCC Awards
Mixed 332/332 CW 307/305 Phone 325/324 RTTY 278/277 5BDXCC
160M 68/68 80M 166/162 40M 284/280 30M 214/210 20M 319/319
17M 298/296 15M 307/304 12M 253/249 10 Meter 268/264 SAT 50/36
WAS Awards
75 Meter 2 Letter Extra Class SSB Number 1186 (GERATOL)
Triple Play Award Number 26
RTTY Number 685 160M Number 1042 5BWAS Number 2964
Phone/CW/RTTY/Digital/HELL/PSK
160/80/40/30/20/17/15/12/10 Meters
WAC Awards
Mixed Phone CW RTTY 5BWAC 160M
WAZ
Mixed Phone CW RTTY 15M 17M 20M 40M
5BWAZ Number 1646 188 out of 200 Confirmed
IOTA
576/532
Station Equipment
Elecraft K3. Tokyo Hy-Pwr HL1.5 KFX. Palstar Auto Tuner.
4 Element 5 Band CUBEX Quad for 10-12-15-17-20 Meters at 60 Feet.
2 Element Optibeam at 75 Feet for 40 Meters.
Hy Gain Hy Tower for 30 and 80 Meters.
Inverted L at 55 Feet for 160 Meters.