SSB, CW and Digital operations on 40 Meters through 2 Meters.
Had this call since 1960 as a Novice.
QTH Taos County New Mexico at 7200 Feet or 2194 Meters above sea level.
 IC-746 PRO Used for 2 Mtr Operation and an IC-7300 for other Bands.
40 Meter Dipole around 16 Feet above ground. 3-2-16
Looking West. Post marks the spot for future tower. Ranch house about 17 miles from QTH.
KIO Hex Beam at 25 feet. Added M2 2M12 and Mirage Preamp 9-1-2015
View from Hamshack of Taos Mountain part of the Rockies.
Taos SKI Valley is in the Mountains I see to the East of the QTH.
Taos Pueblo has been inhabited for 1000 years by the Tiwa people. About 7 miles from QTH.
Some Mountain Sheep by the Rio Grande Gorge 1-17-16
Rio Grande Gorge, 800 feet deep. It is about 5 miles behind QTH.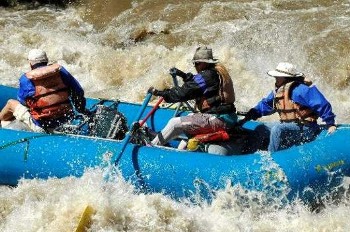 A little action on the RIO.
ME ME ME and XYL during construction of QTH.